Homeownership rates continue to dip
Several years after the biggest housing bust in memory, and with several years of renewed (if modest) growth, many believe the housing market is on the path to recovery. Homeownership rates, however, have yet to reverse their downward trend.
Since 2005, homeownership rates have seen a steady and comparatively steep decline, from 69 percent to less than 65 percent in the second quarter of this year. The annual trend has been more volatile in Ninth District states, but is generally following the same downward pattern, especially in Minnesota and Wisconsin (see charts). Only South Dakota is anywhere near its peak in homeownership rate over the past decade.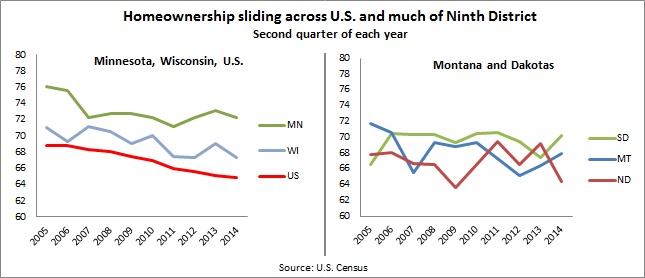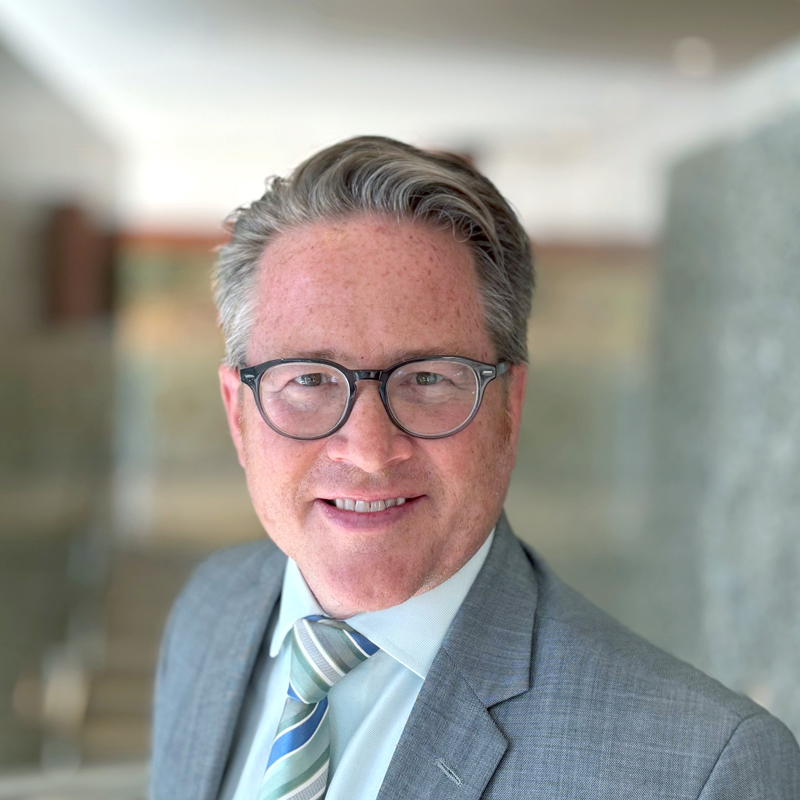 Request as a speaker
Ron Wirtz
Editor, fedgazette
Ron Wirtz is a Minneapolis Fed regional outreach director. Ron tracks current business conditions, with a focus on employment and wages, construction, real estate, consumer spending, and tourism. In this role, he networks with businesses in the Bank's six-state region and gives frequent speeches on economic conditions. Follow him on Twitter @RonWirtz.