The little independent pharmacies that could (with a little help)
With all that booming going on in Williston and the surrounding Bakken region, it's enough to give everyone a tension headache. Good thing you can pop into the Walmart pharmacy for some relief.
What's that? No Walmart pharmacy? OK, fine, a Walgreens will do just fine. None of those either?
Turns out that all the oil activity in the Bakken region—and strong overall growth across the state—has been a boon to independent pharmacies, running against the nationwide trend of pharmacy growth mostly among pharmacy chains and supermarket and mass merchant locations like Walmart. In 2007, North Dakota had 80 pharmacies; by 2013, that number had almost doubled to 151 pharmacies, according to the National Community Pharmacists Association, which publishes an annual digest of pharmacy statistics.
But the truly notable part of this pharmacy growth in North Dakota is that it came entirely from independent pharmacies (see chart). The number of pharmacy chain stores dropped by one over this period, and there are no supermarket or mass merchant pharmacies to speak of in the state—in any year. Meanwhile, the number of independent pharmacies grew by almost 150 percent.
This seeming economic anomaly is, in fact, born from "a 40-year-old law [that] tilts heavily toward independent community pharmacies," according to the NCPA, in email correspondence. In 1964, the state passed a law requiring that majority ownership of a pharmacy be by a licensed pharmacist. Existing chain stores were grandfathered in, but the NCPA noted that "this law prevents national chains from moving in" and has withstood referendums and legal challenges. "So the natural rush of chain pharmacies like CVS and Walgreens that usually accompanies a job surge hasn't occurred."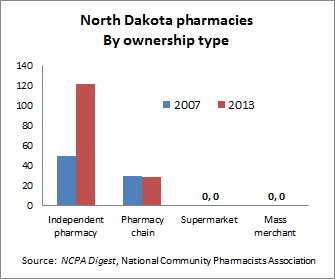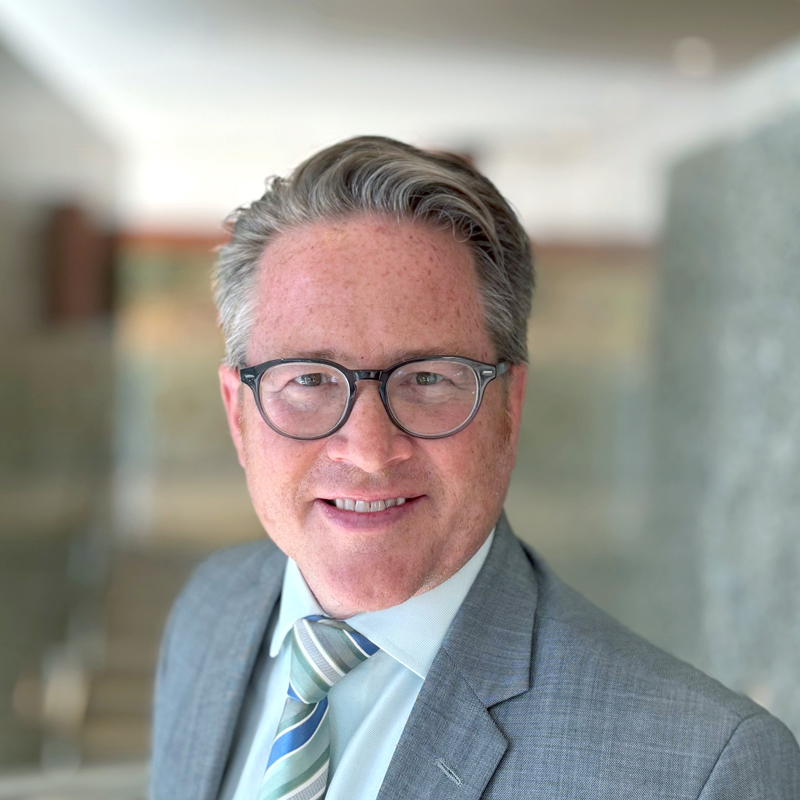 Request as a speaker
Ron Wirtz
Editor, fedgazette
Ron Wirtz is a Minneapolis Fed regional outreach director. Ron tracks current business conditions, with a focus on employment and wages, construction, real estate, consumer spending, and tourism. In this role, he networks with businesses in the Bank's six-state region and gives frequent speeches on economic conditions. Follow him on Twitter @RonWirtz.