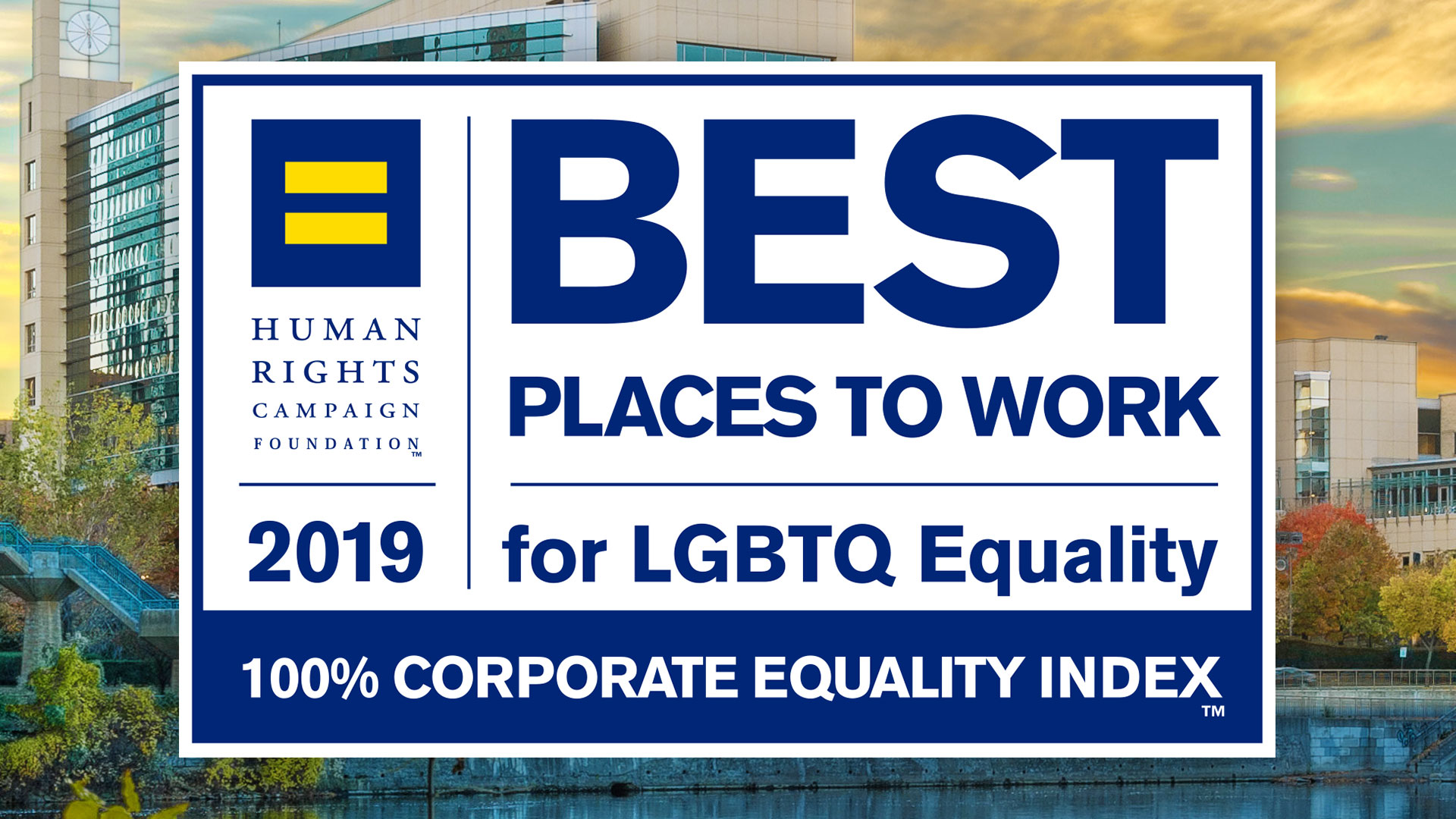 Situated on the Mississippi's western bank, the Federal Reserve Bank of Minneapolis cuts an imposing figure: all glass, stone, and security measures. It might be hard to imagine who works inside.
There are 1,200 employees in the building, representing a variety of backgrounds, communities, and orientations: women of color, Latinx, and mental health advocates.
But recently, the Bank was recognized for its work creating an inclusive environment for one community in particular.
The Minneapolis Fed has been named a 2019 Best Place to Work for LGBTQ Equality by the Human Rights Campaign Foundation. The Bank earned a perfect score of 100 on the Corporate Equality Index (CEI), which is "the national benchmarking tool on corporate policies and practices pertinent to lesbian, gay, bisexual, transgender, and queer employees."
The 2019 CEI evaluates LGBTQ-related policies and practices, including nondiscrimination workplace protections, domestic partner benefits, transgender-inclusive health care benefits, and public engagement with the LGBTQ community.
Scott Thomas-Forss, vice president of the Bank's Enterprise Risk Group, has worked at the Minneapolis Fed for over 30 years. Thomas-Forss says he's inspired by the ongoing emphasis on diversity he's seen during his time at the Bank. While progress has been made, it's important to keep meeting people where they are.
"We have policies and practices that prohibit discrimination based on sexual orientation and gender identity, but creating an inclusive environment is more than that," Thomas-Forss said. "We encourage employees to bring their true and authentic selves to work each and every day."
One of the Bank's core values is inclusion, and leaders across the Bank place high value on a diverse and inclusive work environment, "no matter who you are or how you identify," said Thomas-Forss. Part of this effort was the development of employee resource networks. Thomas-Forss is the chair of 9PRIDE, which has more than 50 members and allies who are actively involved in the Bank and who volunteer to support LGBTQ organizations.
This was the first year the Minneapolis Fed submitted an application for CEI recognition, but the work of fostering an inclusive environment has been and will continue to be a work in progress.
"This distinction serves as a benchmark to our employees and potential applicants that we take LGBTQ equality seriously," said Thomas-Forss. "It's OK to be who you are at the Fed."
Read more about the Minneapolis Fed's commitment to diversity and inclusion.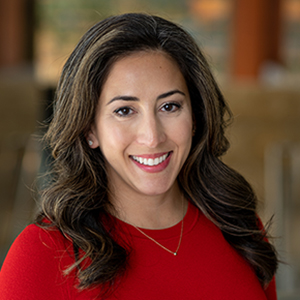 Alyssa Augustine
Content Strategy and Engagement Supervisor
Alyssa Augustine oversees social media and digital engagement, leads the Bank's content strategy, and manages media relations for President Neel Kashkari and other Bank leaders. An experienced TV journalist, Alyssa also contributes articles to the Bank's website and publications.