Commitment to economic stability and elevating women in STEM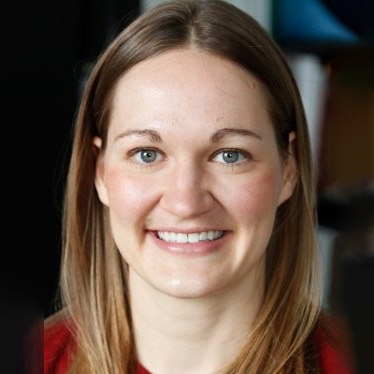 Lindsey Dietz spends her days working on something most of us take for granted: a stable banking system.
Her childhood interests foreshadowed this career path as a Minneapolis Fed financial economist: "While I enjoyed school in general as a kid, math and science classes were always my favorites," she said.
Since starting at the Minneapolis Fed five years ago, Lindsey's efforts have strengthened the nationwide large bank stress testing program, which helps protect taxpayers from the costs of bank failures.
For her achievements and contributions to economic stability, Lindsey has been named a 2022 40 Under 40 honoree by the Minneapolis/St. Paul Business Journal.
Her leadership directly improved the Fed's ability to assess the banking industry's stability, and she played an outsized role in helping the Federal Reserve make decisions during the extreme uncertainty of the COVID-19 pandemic. For her service, Lindsey received the 2020 William Taylor Award, the Federal Reserve's highest and most prestigious honor for excellence in bank supervision and regulation.
"In ordinary times, our stress testing work assesses financial stability to ensure banks can fulfill their key functions in our communities," said Lindsey. "But in 2020, it became an essential tool to respond to the economic effects of the pandemic."
In addition to being a stress testing leader for the Federal Reserve System, Lindsey is a hall-of-fame athlete, Ph.D. statistician, and mentor to underrepresented people in science, technology, engineering, and math, or the so-called STEM fields. She's an advocate and leader for creating pathways for women and underrepresented minorities in STEM. Since 2019, she also has been an American Association for the Advancement of Science (AAAS) IF/THEN Ambassador serving as one of 120 high-profile role models for girls and women in STEM.
"Lindsey brings not only an exceptional intellectual capacity to her work but also a deep commitment to public service, including helping to diversify her field by supporting women and girls in STEM," said Minneapolis Fed President Neel Kashkari.
This past summer, Lindsey recruited and mentored two graduate interns to enhance and diversify pipelines into the Federal Reserve workforce. In 2017, Lindsey created a project to promote and share quantitative resources across the Federal Reserve System to help experienced and newer staff identify career pathways. Today, that project accounts for more than 3 percent of the nearly 20,000 Federal Reserve System employees.
Landing at the Fed with a STEM career focused on public service made complete sense to Lindsey. "I wanted to use my statistics and data science skills to target important problems that help people," she said. "And the world of finance piqued my intellectual curiosity because of the many interesting econometric models I had seen in my prior banking experience. The Fed felt like a perfect opportunity for me to pursue these two interests."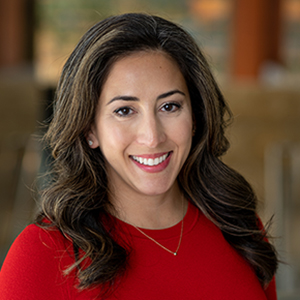 Alyssa Augustine
Content Strategy and Engagement Supervisor
Alyssa Augustine oversees social media and digital engagement, leads the Bank's content strategy, and manages media relations for President Neel Kashkari and other Bank leaders. An experienced TV journalist, Alyssa also contributes articles to the Bank's website and publications.