From intern to vice president
Amy Kytonen started as a college intern at the Minneapolis Fed in 1992.
Now, as a vice president in the Supervision, Regulation, and Credit (SRC) department, she manages a program that has been key to the nation's economic stability through the coronavirus pandemic.
Over the past year and a half, Amy has overseen the Paycheck Protection Program Liquidity Facility, or PPPLF, which was created following the CARES Act of 2020. Through the PPPLF, the Federal Reserve loans money to lenders of the Paycheck Protection Program (PPP). In turn, the PPPLF enables PPP lenders to increase their lending capacity to small businesses.
This role is a stretch from what Amy imagined for herself as child. Growing up in North Minneapolis to parents with immigrant roots—her mother is Mexican and her father's family immigrated from Hungary—Amy says there were several aid programs for which her family qualified.
"I was the beneficiary of free breakfast and lunch at school," she said. "As a kid, I thought it was great!" However, after kindergarten she said she became aware of the stigma tied to recipients of such programs. As the youngest of six children in a low-income family, Amy realized that college did not appear to be in the cards. She saw her brothers and sisters attending trade schools and assumed she would walk a similar path.
"I observed the obstacles my parents had financially, and it was my grandmother, an immigrant from Mexico, who encouraged me to go to college," she said.
Thanks in part to a high school counselor, Amy ultimately attended the University of Minnesota-Morris, where she joined INROADS, a program that "creates pathways to careers for ethnically diverse high school and college students." INROADS led her to an internship at the Federal Reserve Bank of Minneapolis.
"That was pivotal for me."
Following her first internship at the Fed during her junior year of college, Amy was invited back for her senior year. Shortly after, she was asked to interview for a job in the Bank's savings bonds department. Even with a triple major in business, economics, and Spanish, Amy knew she wasn't the most qualified candidate for the job. When the hiring manager asked, "Why should we hire you?" Amy had the right answer.
"I said, 'I really just need a chance to prove myself, and I need someone to take a chance on me.'"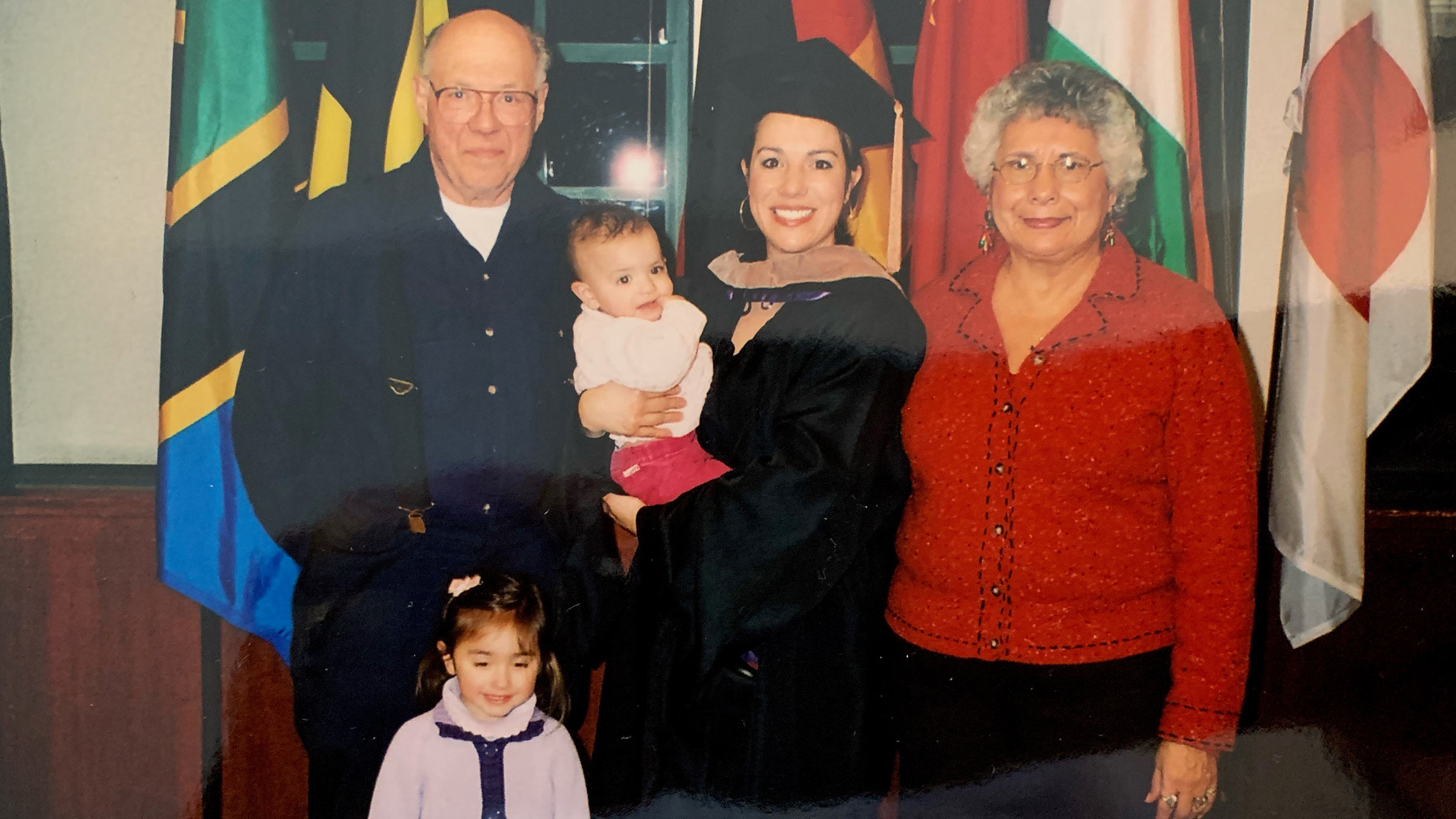 Amy's graduation from the University of St. Thomas in fall 2004. Pictured are Joel and Carolina, Amy's parents, and two of Amy's children, Carmen (top center) and Sophia (bottom left).
Amy joined the Bank as an analyst trainee in 1994, where her manager trained and mentored her. She quickly worked her way into and up the management track, landing in IT. In 2004, she graduated with an MBA from the University of St. Thomas—funded by the Bank's tuition reimbursement program—while working full time and starting a family.
Through it all, she stayed committed to her personal work philosophy—"be as helpful as possible, and no matter what you do, do it well"—and the Bank's public service mission. She says hard work, dedication, collaboration, and resilience are the foundation of her approach to work.
Amy is quick to give credit to her mentors. After accepting a position to support a policy office for the Federal Reserve System, she developed a relationship with several senior leaders, who encouraged her to think about other ways she could contribute to the organization.
In 2010, she was promoted to assistant vice president in IT and in 2017 was promoted to her current position as a vice president in SRC.
Thinking back to her start as a young beneficiary of subsidized school meals and other programs, Amy recognizes how much help she got along the way. She said a career in public service is her way of giving back.
"Our mission here at the Minneapolis Fed has been so attractive to me and why I've stayed for so long."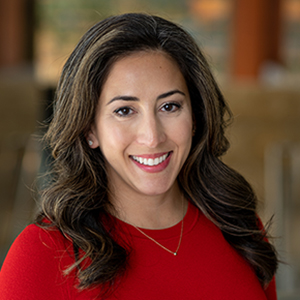 Alyssa Augustine
Content Strategy and Engagement Supervisor
Alyssa Augustine oversees social media and digital engagement, leads the Bank's content strategy, and manages media relations for President Neel Kashkari and other Bank leaders. An experienced TV journalist, Alyssa also contributes articles to the Bank's website and publications.