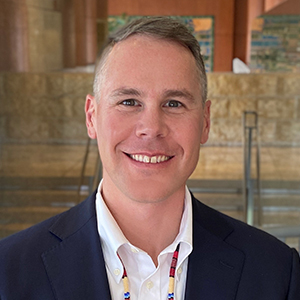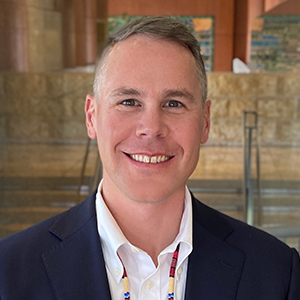 Casey Lozar Assistant Vice President/Outreach Executive Public Affairs/Helena Branch
Minneapolis, Minnesota USA
Casey is responsible for the Ninth District's regional economic intelligence-gathering efforts and actively engages in the Bank's public policy issues in Montana. He also leads public engagement and financial and economics education initiatives for the Helena Branch.
Prior to joining the Minneapolis Fed in 2018, Casey served in economic development and higher education roles for the state of Montana. Additionally, he held executive leadership positions in national Native American nonprofits, including the American Indian College Fund and the Notah Begay III Foundation.
Casey received degrees from Dartmouth College and Harvard University and an MBA from the University of Colorado-Denver. He is an enrolled member of the Confederated Salish and Kootenai Tribes and serves as the chair of the Montana board of regents.