Temp jobs on the rise in Ninth District
It's been a roller coaster ride for the temporary help services sector over the past decade, but the industry is on the rise after a harrowing plunge.
The sector includes those employed by staffing agencies to work temporarily at client firms, as well as the permanent employees at staffing firms placing individuals in temp jobs. In 2006, after several years of steady growth, total employment in the temporary help sector was at almost 110,000 in Ninth District states (including all of Wisconsin, only the northwestern one-third of which is technically in the Ninth District. The Upper Peninsula of Michigan is not included in these figures).
By 2009, at the height of the Great Recession, temporary employment had bottomed out at about 80,000, according to data provided to the fedgazette by Economic Modeling Specialists Intl. EMSI estimates use composite employment data from more than 90 sources, including an enhanced, unsuppressed version of quarterly BLS surveys, which allows it to estimate temporary employment in smaller states like the Dakotas.
Since 2009, the industry has witnessed strong growth, with every state save for Montana regaining the number of temp jobs it lost during the recession, and then some. With slow overall job growth in most states, temp employment is slowly increasing its total share of employment (see chart, at bottom). Minnesota is tops in the district, at 2.2 percent of total nonfarm employment, higher than the national average. But every district state has seen this share increase since bottoming out in 2009.
However, the Dakotas and Montana have historically had a much smaller share of total employment in temp jobs compared with Minnesota and Wisconsin—a trend that held both during the recession and after it (see chart). It's difficult to say why exactly this is the case. One possible explanation is the lower proportion of manufacturing jobs in these smaller district states compared with Minnesota and Wisconsin, because manufacturing is a major employer of temp workers. However, this doesn't fully explain the lower proportion of temp jobs in the South Dakota economy, where manufacturing makes up 10 percent of jobs, which is close to Minnesota's 11 percent.
For its part, North Dakota has seen remarkable growth in total temp jobs, more than doubling since 2009 to 4,500 jobs in 2013, according to EMSI; however, the proportion of temp jobs to overall employment has not gone up significantly because of strong job growth throughout the state's economy over this period.
Watch for the forthcoming January issue of the fedgazette, which takes an in-depth look at temporary jobs and the staffing services industry.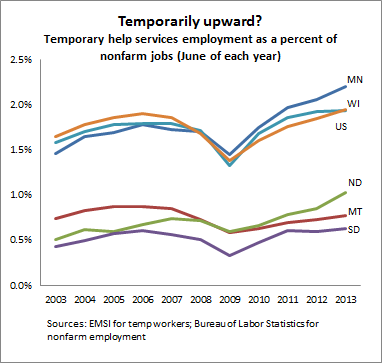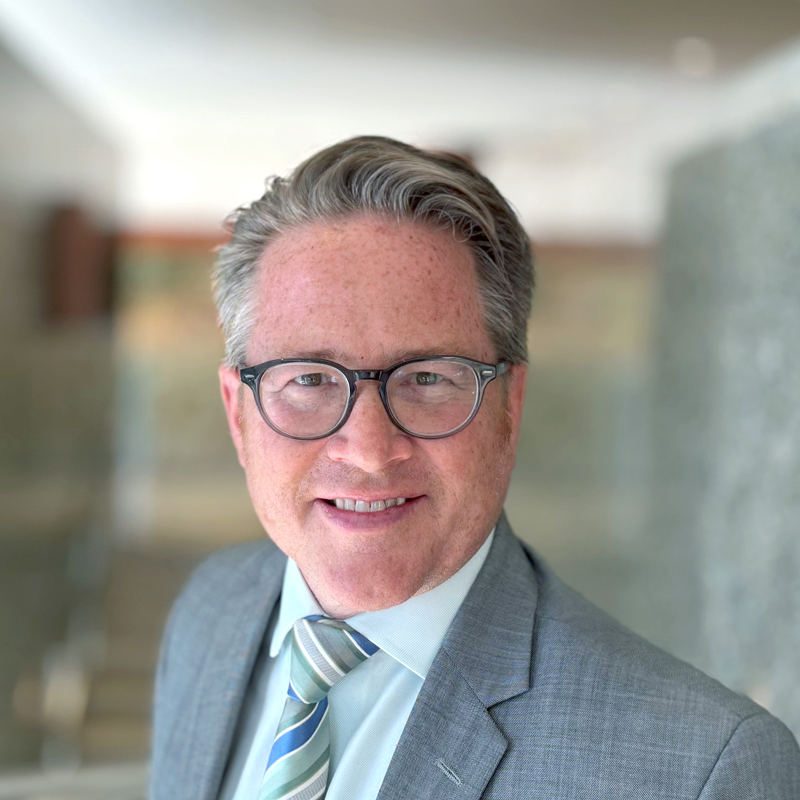 Request as a speaker
Ron Wirtz
Editor, fedgazette
Ron Wirtz is a Minneapolis Fed regional outreach director. Ron tracks current business conditions, with a focus on employment and wages, construction, real estate, consumer spending, and tourism. In this role, he networks with businesses in the Bank's six-state region and gives frequent speeches on economic conditions. Follow him on Twitter @RonWirtz.