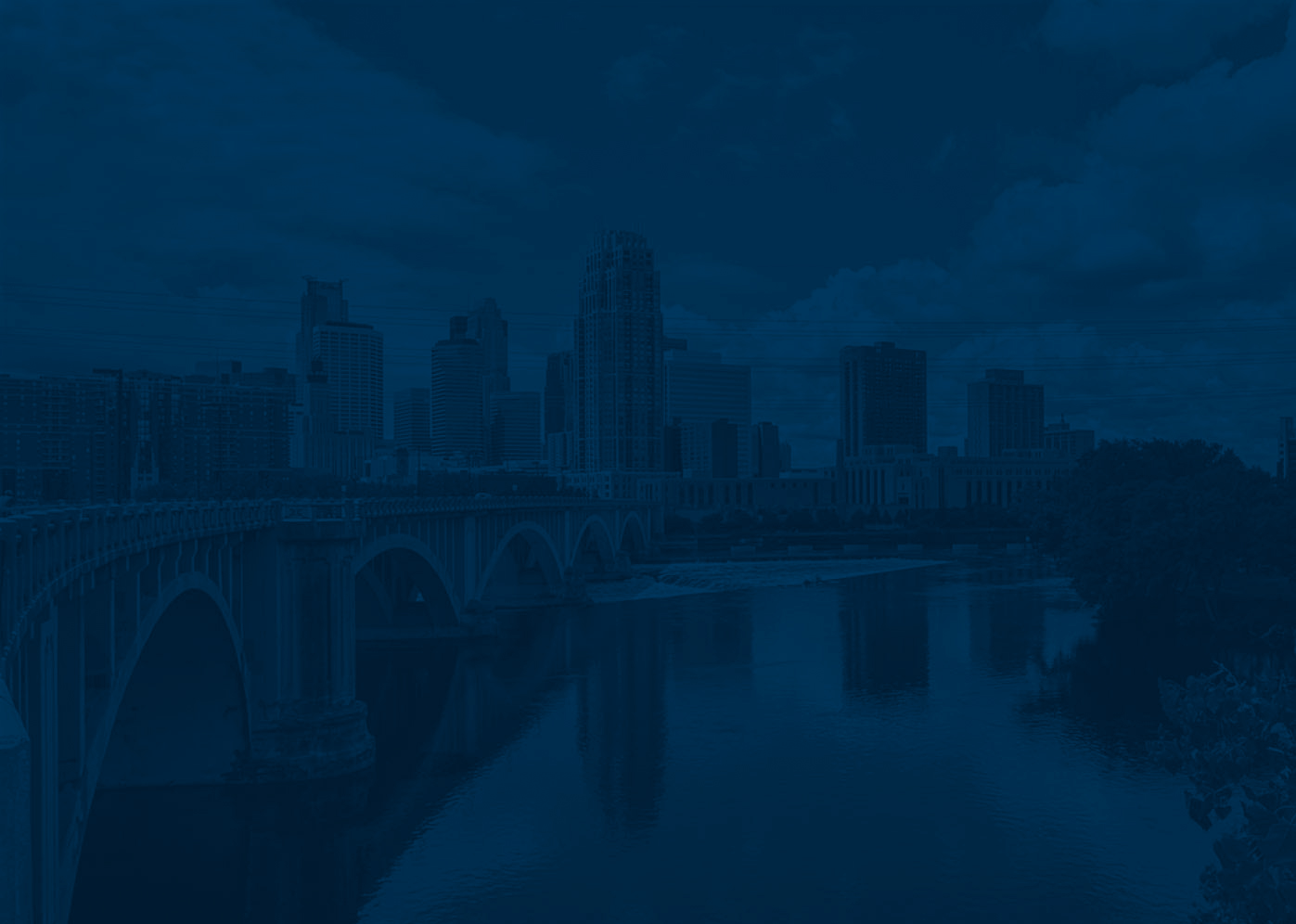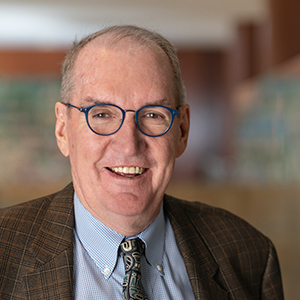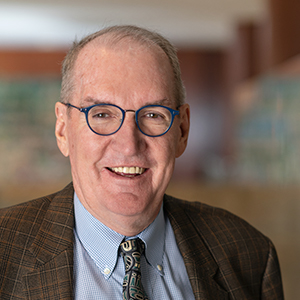 Timothy J. Kehoe Consultant, University of Minnesota, and National Bureau of Economic Research
Tim Kehoe has been an advisor at the Federal Reserve Bank of Minneapolis since 2000. A native of Newport, Rhode Island, he received his B.A. in economics and mathematics from Providence College in 1975, and his Ph.D. in economics from Yale University in 1979.
A professor at the University of Minnesota since 1987, Tim is currently the Distinguished McKnight University Professor in the Department of Economics and a research associate at the National Bureau of Economic Research. His research and teaching center on the theory and application of general equilibrium models. He has advised several foreign governments, including Spain on the impact of joining the European Community in 1986, Mexico on the impact of joining the North America Free Trade Agreement in 1994, and Panama regarding foreign trade and investment reform in 1997-98.
Tim's distinguished career has included numerous visiting professorships at universities across the globe, authoring more than 120 books and academic articles and supervising or co-supervising more than 100 Ph.D. theses in economics. He has received numerous research grants and awards, including nine grants from the National Science Foundation. He has been a Fellow of the Econometric Society since 1991. He was made Doctor Honoris Causa by the Universidade de Vigo in 2008 and by the Universitat Autònoma de Barcelona in 2016.
Staff Report 544 (Revised September 2021)

Jose Asturias, Sewon Hur, Timothy J. Kehoe, and Kim J. Ruhl

Forthcoming in: _American Economic Journal: Macroeconomics_ https://www.aeaweb.org/articles?id=10.1257/mac.20200376&&from=f.

Staff Report 608 (July 2020)

Carlos Esquivel, Timothy J. Kehoe, and Juan Pablo Nicolini

This paper has been written as part of the Monetary and Fiscal History of Latin America Project sponsored by the Becker Friedman Institute at the University of Chicago. It will be a chapter in _A Monetary and Fiscal History of Latin America, 1960—2017_, edited by Timothy J. Kehoe and Juan Pablo Nicolini and published by the University of Minnesota Press.

Staff Report 607 (July 2020)

Timothy J. Kehoe, Juan Pablo Nicolini, and Thomas J. Sargent

This paper has been written as part of the Monetary and Fiscal History of Latin America Project sponsored by the Becker Friedman Institute at the University of Chicago. It will be a chapter in _A Monetary and Fiscal History of Latin America, 1960—2017_, edited by Timothy J. Kehoe and Juan Pablo Nicolini and published by the University of Minnesota Press.

Staff Report 583 (January 2020)

Juan Carlos Conesa, Timothy J. Kehoe, Vegard M. Nygaard, and Gajendran Raveendranathan

Published in: _European Economic Review_ (Vol. 122, February 2020, article 103363), https://doi.org/10.1016/j.euroecorev.2019.103363

Staff Report 579 (February 2019)

Timothy J. Kehoe, Carlos Gustavo Machicado, and José Peres-Cajías

Staff Report 489 (February 2018)

Timothy J. Kehoe, Kim J. Ruhl, and Joseph B. Steinberg

Published in: _Journal of Political Economy_ (Vol. 126, No. 2, April 2018, pp. 761-796) https://doi.org/10.1086/696279.

Staff Report 465 (October 2017)

Juan Carlos Conesa and Timothy J. Kehoe

Staff Report 550 (July 2017)

Juan Carlos Conesa and Timothy J. Kehoe

Staff Report 537 (May 2017)

Timothy J. Kehoe, Pau S. Pujolàs, and Jack Rossbach

Published in: _Annual Review of Economics_ (Vol. 9, No. 1, 2017, pp. 295-325) https://doi.org/10.1146/annurev-economics-080614-115502.

Staff Report 548 (April 2017)

Juan Carlos Conesa, Daniela Costa, Parisa Kamali, Timothy J. Kehoe, Vegard M. Nygaard, Gajendran Raveendranathan, and Akshar Saxena

Published in: _Journal of the Economics of Ageing_ (Vol. 11, May 2018, pp. 27-40) https://doi.org/10.1016/j.jeoa.2017.06.002.

Staff Report 533 (August 2016)

Timothy J. Kehoe, Pau S. Pujolàs, and Kim J. Ruhl

Published in: _Economics Letters_ (Vol. 146, 2016, pp. 01-03) https://doi.org/10.1016/j.econlet.2016.07.012.

Staff Report 521 (November 2015)

Jose Asturias, Sewon Hur, Timothy J. Kehoe, and Kim J. Ruhl

Published in: _Journal of Economic Dynamics and Control_ (Vol. 72, November 2016, pp. 45-66) https://doi.org/10.1016/j.jedc.2016.05.006.

Staff Report 377 (April 2014)

Timothy J. Kehoe and Claustre Bajona

Staff Report 497 (February 2014)

Juan Carlos Conesa and Timothy J. Kehoe

Published in: _American Economic Review_ (Vol. 104, No. 5, May 2014, pp. 88-93) https://doi.org/10.1257/aer.104.5.88.

Staff Report 492 (January 2014)

Timothy J. Kehoe, Kim J. Ruhl, and Jack Rossbach

Published in: _Journal of International Economics_ (Vol. 96, No. 2, July 2015, pp. 289-297) https://doi.org/10.1016/j.jinteco.2015.03.004.

Staff Report 324 (April 2013)

Timothy J. Kehoe and Kim J. Ruhl

Published in: _Journal of Political Economy_ (Vol. 121, No. 2, April 2013, pp. 358-392) https://doi.org/10.1086/670272.

Working Paper 693 (November 2012)

Timothy J. Kehoe and Felipe Meza

Published in: _Latin American Journal of Economics_ (Vol. 48, No. 2, November 2011, pp. 227-268), https://doi.org/10.4067/S0719-04332011000200006.

Staff Report 453 (November 2010)

Timothy J. Kehoe and Kim J. Ruhl

Published in: _Journal of Economic Literature_ (Vol. 48, No. 4, December 2010, pp. 1005-1027) https://doi.org/10.1257/jel.48.4.1005.

Staff Report 421 (April 2009)

Timothy J. Kehoe and Gonzalo Fernandez de Cordoba

Staff Report 418 (December 2008)

Edward C. Prescott and Timothy J. Kehoe

Staff Report 415 (October 2008)

Timothy J. Kehoe and Caroline M. Betts

Staff Report 378 (October 2008)

Timothy J. Kehoe and Claustre Bajona

Published in: _Review of Economic Dynamics_ (Vol. 13, No. 3, July 2010, pp. 487-513) https://doi.org/10.1016/j.red.2010.05.002.

Staff Report 414 (October 2008)

Timothy J. Kehoe and Kim J. Ruhl

Published in: _Journal of Development Economics_ (Vol. 89, No. 2, July 2009, pp. 235-249) https://doi.org/10.1016/j.jdeveco.2009.01.003.

Staff Report 391 (January 2008)

Timothy J. Kehoe and Kim J. Ruhl

Published in: _Review of Economic Dynamics_ (Vol. 11, No. 4, October 2008, pp. 804-819) https://doi.org/10.1016/j.red.2008.04.001.

Quarterly Review 3112 | November 2007 (Vol. 31 No. 1)

Timothy J. Kehoe, Kim J. Ruhl, and Juan Carlos Conesa

Staff Report 401 (November 2007)

Timothy J. Kehoe, Kim J. Ruhl, and Juan Carlos Conesa

Published in: _Quarterly Review_ (Vol. 31, No. 1, November 2007, pp. 16-44)

Staff Report 380 (October 2006)

Timothy J. Kehoe and David K. Levine

Published in: _Macroeconomics in the Small and the Large: Essays on Microfoundations, Macroeconomic Applications, and Economic History in Honor of Axel Leijonhufvud_ (2008, pp. 99-114)

Staff Report 334 (March 2004)

Timothy J. Kehoe and Caroline M. Betts

Published in: _Journal of Monetary Economics_ (Vol. 53, No. 7, October 2006, pp. 1297-1326) https://doi.org/10.1016/j.jmoneco.2005.05.011.

Staff Report 320 (August 2003)

Published in: _Frontiers in Applied General Equilibrium Modeling: In Honor of Herbert Scarf_ (2005, pp. 341-377) https://doi.org/10.1017/CBO9780511614330.014.

Staff Report 318 (July 2003)

Published in: _Scottish Journal of Political Economy_ (Vol. 50, No. 5, November 2003, pp. 609-633) https://doi.org/10.1111/j.0036-9292.2003.05005002.x.

Quarterly Review 2611 | Winter 2002 (Vol. 26 No. 1)

Patrick J. Kehoe, Timothy J. Kehoe, Raimundo Soto, and Raphael Bergoeing

This article is a revision of an article published in the _Review of Economic Dynamics_ (January 2002, vol. 5, no. 1, pp. 166-205). The article appears here with the permission of Academic Press and Elsevier Science. Copyright 2002 by Elsevier Science. All rights reserved. This article was edited for publication in the _Federal Reserve Bank of Minneapolis Quarterly Review_. https://doi.org/10.1006/redy.2001.0150

Staff Report 292 (September 2001)

Patrick J. Kehoe, Timothy J. Kehoe, Raimundo Soto, and Raphael Bergoeing

Published in: _Review of Economic Dynamics_ (Vol. 5, No. 1, January 2002, pp. 166-205) https://doi.org/10.1006/redy.2001.0150.

Staff Report 284 (March 2001)

Timothy J. Kehoe and Raphael Bergoeing

Staff Report 211 (July 1998)

Timothy J. Kehoe and Harold L. Cole

Published in: _Review of Economic Studies_ (Vol. 67, No. 1, January 2000, pp. 91-116) https://doi.org/10.1111/1467-937X.00123.

Staff Report 210 (April 1996)

Timothy J. Kehoe and Harold L. Cole

Published in: _Journal of International Economics_ (Vol. 41, No. 3-4, November 1996, pp. 309-330) https://doi.org/10.1016/S0022-1996(96)01439-0.

Working Paper 563 (January 1996)

Published in: _Applied Economics and Public Policy_, I. Begg and B. Henry, Eds., 1998: pp. 59-87, https://doi.org/10.1017/CBO9780511559785.005.

Working Paper 480 (October 1994)

Timothy J. Kehoe, Clemente Polo, and Ferran Sancho

Published in: _Economic Theory_ (Vol. 6, No. 1, June 1995, pp. 115-141), DOI https://doi.org/10.1007/BF01213943.

Quarterly Review 1821 | Spring 1994 (Vol. 18 No. 2)

Patrick J. Kehoe and Timothy J. Kehoe

Published In: _Modeling North America's Economic Integration_ (1995, pp. 1-31)

Quarterly Review 1822 | Spring 1994 (Vol. 18 No. 2)

Patrick J. Kehoe and Timothy J. Kehoe

Published In: _Modeling North America's Economic Integration_ (1995, pp. 33-57)

Staff Report 152 (July 1992)

Patrick J. Kehoe, Timothy J. Kehoe, and David K. Backus

Published in: _Journal of Economic Theory_ (Vol. 58, No. 2, December 1992, pp. 377-409) https://doi.org/10.1016/0022-0531(92)90060-U.

Working Paper 491 (May 1992)

Published in: _Economy-Wide Modeling of the Economic Implications of an FTA with Mexico and a NAFTA with Canada and the United States_ (1992, pp. 249-276).

Working Paper 445 (May 1992)

Timothy J. Kehoe and David K. Levine

Published in: _Review of Economic Studies_ (Vol. 60, No. 4, October 1993, pp. 865-888), https://doi.org/10.2307/2298103.

Working Paper 460 (October 1991)

Published in: _Handbook of Mathematical Economics_ (Vol. 4, 1991, Chapter 38, pp. 2049-2144), https://doi.org/10.1016/S1573-4382(05)80013-X.

Staff Report 140 (May 1991)

Timothy J. Kehoe, Nobuhiro Kiyotaki, and Randall Wright

Published in: _Economic Theory_ (Vol. 3, No. 2, April 1993, pp. 297-314) https://doi.org/10.1007/BF01212919.

Working Paper 436 (November 1990)

Timothy J. Kehoe, David K. Levine, and Paul M. Romer

Published in: _Economic Theory_ (Vol. 2, No. 1, January 1992, pp. 43-68), https://doi.org/10.1007/BF01213252.

Working Paper 404 (July 1990)

Timothy J. Kehoe, David K. Levine, and Michael Woodford

Published in: _Economic Analysis of Markets and Games: Essays in Honor of Frank Hahn_ (1992, pp. 501-526).

Staff Report 118 (March 1989)

Timothy J. Kehoe, David K. Levine, and Paul M. Romer

Published in: _Journal of Economic Theory_ (Vol. 50, No. 1, February 1990, pp. 1-21) https://doi.org/10.1016/0022-0531(90)90082-U.

Working Paper 400 (October 1988)

Paul M. Romer, David K. Levine, and Timothy J. Kehoe

Published in: _Journal of Economic Theory_ (Vol. 50, Iss. 1, February 1990, pp. 1-21), https://doi.org/10.1016/0022-0531(90)90082-U. An updated version was published as: [Staff Report 118](https://doi.org/10.21034/sr.118)

Show All

Collapse All