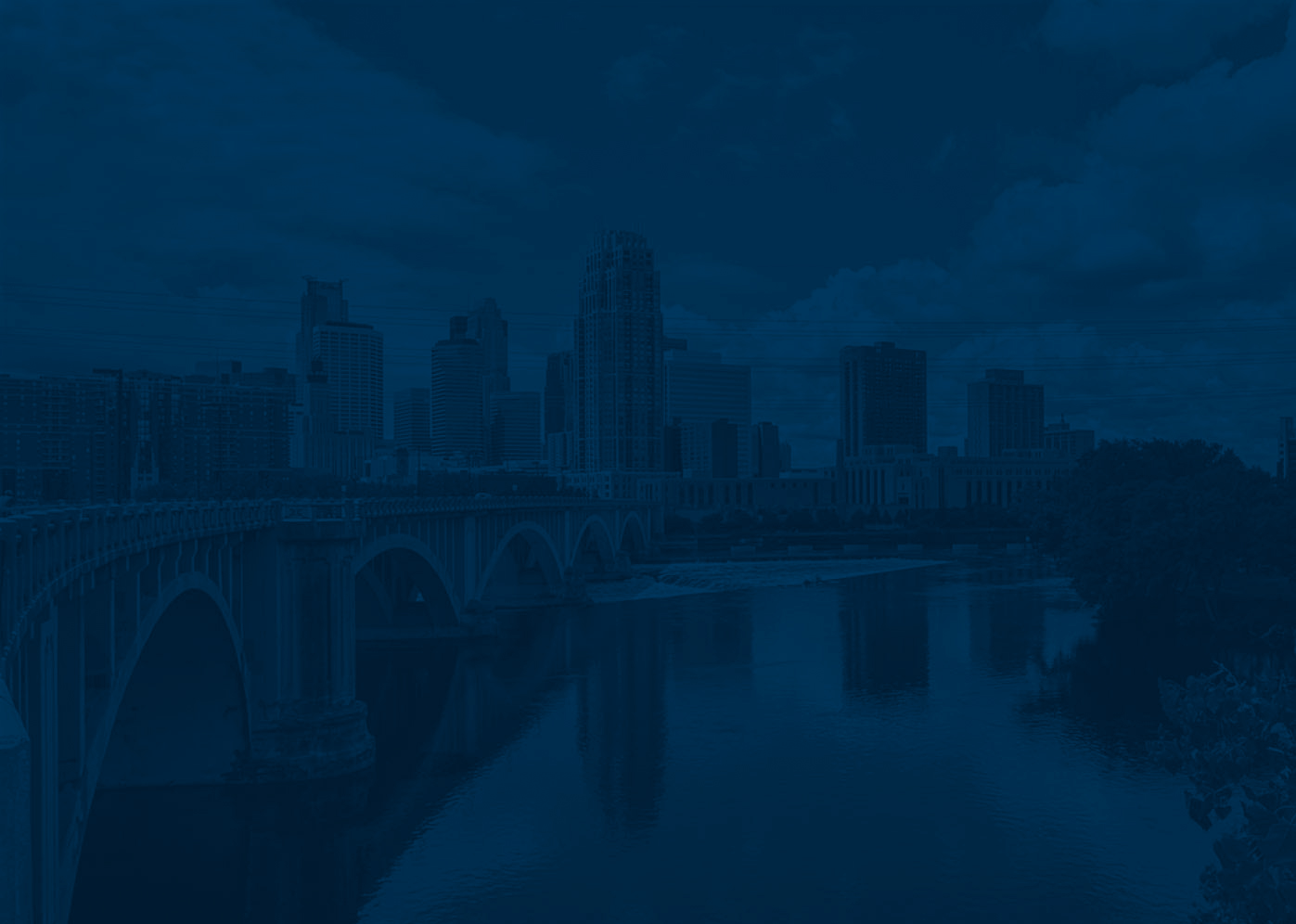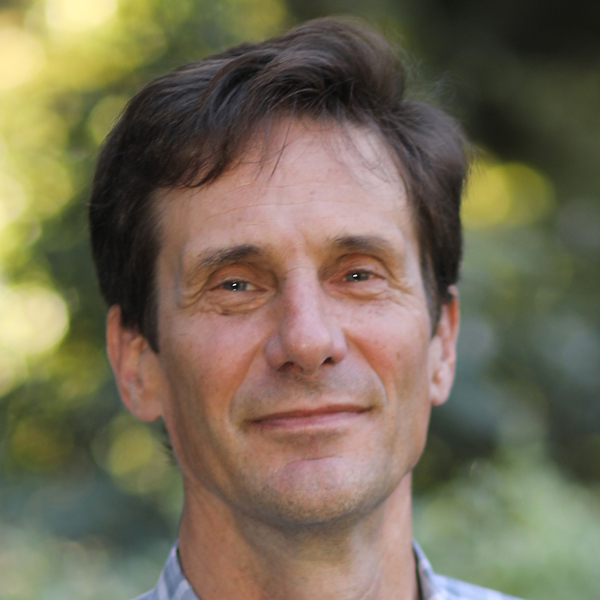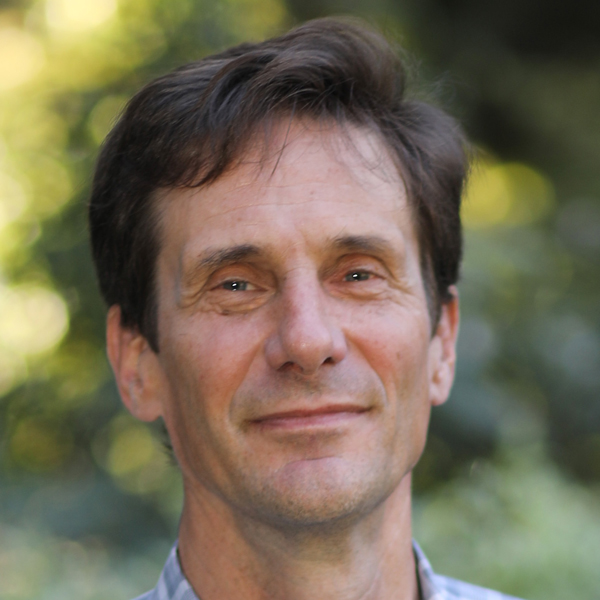 Andrew Atkeson Consultant
Andrew Atkeson is a professor of economics at the University of California–Los Angeles and a consultant to the Federal Reserve Bank of Minneapolis. He has been affiliated with the Bank since 1998, when he started as a research economist. Prior to joining the Bank, he taught at the University of Minnesota, the University of Pennsylvania, and the University of Chicago.
Andy received his B.A. in economics from Yale University in 1983 and his Ph.D. from Stanford University's Graduate School of Business in 1988. His research focuses on, among other things, monetary policy, social insurance, international economics, innovation and firm dynamics, and the intersection of macroeconomics and finance.
Andy's work has appeared in journals such as Econometrica, the American Economic Review, the Quarterly Journal of Economics, the Journal of Political Economy, and the Review of Economic Studies. He is also a research associate at the National Bureau of Economic Research and a Fellow of the Econometric Society.
Staff Report 639 (April 2022)

Andrew Atkeson, Jonathan Heathcote, and Fabrizio Perri

Staff Report 619 (February 2021)

Staff Report 618 (February 2021)

Andrew Atkeson, Karen A. Kopecky, and Tao Zha

Staff Report 616 (November 2020)

Andrew Atkeson, Michael Droste, Michael J. Mina, and James H. Stock

Staff Report 610 (August 2020)

Andrew Atkeson and Magnus Irie

Staff Report 611 (August 2020)

Andrew Atkeson, Karen A. Kopecky, and Tao Zha

Quarterly Review 4111 | June 2020 (Vol. 41 No. 1)

This paper is a substantially revised version of Staff Report 595, https://doi.org/10.21034/sr.595.

Staff Report 598 (March 2020)

Staff Report 595 (March 2020)

Related MATLAB files are available for download [here](https://researchdatabase.minneapolisfed.org/concern/datasets/g445cd33s).

Staff Report 577 (December 2018)

Fernando Alvarez and Andrew Atkeson

Staff Report 573 (December 2018)

Andrew Atkeson, Ariel Burstein, and Manolis Chatzikonstantinou

Published in: _Annual Review of Economics_ (Vol. 11, 2019, pp. 273-301) https://doi.org/10.1146/annurev-economics-080218-025523. [Online Appendix](http://www.econ.ucla.edu/arielb/transitionappendix.pdf)

Staff Report 567 (June 2018)

Andrew Atkeson, Adrien d'Avernas, Andrea L. Eisfeldt, and Pierre-Olivier Weill

Staff Report 459 (June 2018)

Andrew Atkeson and Ariel Burstein

Published in: _Journal of Political Economy_ (Vol. 127, No. 6, December 2019, pp. 2625-2683), https://doi.org/10.1086/701823.

Staff Report 515 (July 2015)

Cristina Arellano, Andrew Atkeson, and Mark L. J. Wright

Published in: _NBER Macroeconomics Annual 2015_ (Vol. 30, 2016, pp. 191-244) https://doi.org/10.1086/685957.

Staff Report 464 (October 2014)

Andrew Atkeson, Guillermo L. Ordonez, and Christian Hellwig

Published in: _The Quarterly Journal of Economics_ (Vol. 130, Iss. 1, February 2015, pp. 415–464), https://doi.org/10.1093/qje/qju034.

Staff Report 484 (June 2013)

Andrew Atkeson, Andrea L. Eisfeldt, and Pierre-Olivier Weill

Published in: _Research in Economics_ (Vol. 71, Iss. 3, September 2017, pp. 613-635), https://doi.org/10.1016/j.rie.2017.05.003.

Staff Report 479 (April 2013)

Andrew Atkeson, Andrea L. Eisfeldt, and Pierre-Olivier Weill

Staff Report 444 (April 2010)

Andrew Atkeson and Ariel Burstein

Published in: _Journal of Political Economy_ (Vol. 118, No. 3, June 2010, pp. 433-484) https://doi.org/10.1086/653690.

Staff Report 419 (June 2009)

Patrick J. Kehoe, V. V. Chari, and Andrew Atkeson

A previous version was published as [Working Paper 659] (https://doi.org/10.21034/wp.659 "Working Paper 659").
Published in: _Quarterly Journal of Economics_ (Vol. 125, No. 1, February 2010, pp. 47-89) https://doi.org/10.1162/qjec.2010.125.1.47.

Staff Report 417 (November 2008)

Andrew Atkeson, Fernando Alvarez, and Chris Edmond

Technical Appendix Published in: _Quarterly Journal of Economics_ (Vol. 124, No. 3, 2009, pp. 911-967) https://doi.org/10.1162/qjec.2009.124.3.911.

Working Paper 659 (October 2008)

Patrick J. Kehoe, V. V. Chari, and Andrew Atkeson

Published in: _Quarterly Journal of Economics_ (Vol. 125, No. 1, February 2010, pp. 47-89), https://doi.org/10.1162/qjec.2010.125.1.47.
An updated version was published as [Staff Report 419](https://doi.org/10.21034/sr.419 "Staff Report 419").

Staff Report 412 (September 2008)

Patrick J. Kehoe and Andrew Atkeson

Published in _NBER Macroeconomics Annual_ (Vol. 23, 2008, pp. 389-426), https://doi.org/10.1086/593091.

Quarterly Review 3211 | July 2008 (Vol. 32 No. 1)

Patrick J. Kehoe, Andrew Atkeson, and Fernando Alvarez

Originally published in a slightly different form in _AEA Papers and Proceedings_ (Vol. 97, May 2007, pp. 339-345). Reprinted by permission of the authors and the publisher, the American Economic Association. https://doi.org/10.1257/aer.97.2.339

Working Paper 662 (May 2008)

Patrick J. Kehoe and Andrew Atkeson

Published in _NBER Macroeconomics Annual_ (Vol. 23, 2008, pp. 389-426), https://doi.org/10.1086/593091.

Staff Report 404 (April 2008)

Andrew Atkeson and Ariel Burstein

Published in: _American Economic Review_ (Vol. 98, No. 5, December 2008, pp. 1998-2031) https://doi.org/10.1257/aer.98.5.1998.

Staff Report 371 (September 2007)

Patrick J. Kehoe, Andrew Atkeson, and Fernando Alvarez

Published in: _Review of Economic Studies_ (Vol. 76, No. 3, July 2009, pp. 851-878) https://doi.org/10.1111/j.1467-937X.2009.00537.x.

Staff Report 394 (August 2007)

Patrick J. Kehoe, V. V. Chari, and Andrew Atkeson

Working Paper 650 (March 2007)

Patrick J. Kehoe, Andrew Atkeson, and Fernando Alvarez

Published in _AEA Papers and Proceedings_ (Vol. 97, No. 2, May 2007, pp. 339-345), https://doi.org/10.1257/aer.97.2.339.
Published in _Quarterly Review_ (Vol. 32, No. 1, June 2008, pp. 2-15), https://doi.org/10.21034/qr.3211.

Staff Report 388 (March 2007)

Patrick J. Kehoe, Andrew Atkeson, and Fernando Alvarez

Published in: _American Economic Review_ (Vol. 97, No. 2, May 2007, pp. 339-345) https://doi.org/10.1257/aer.97.2.339.

Staff Report 297 (July 2006)

Patrick J. Kehoe and Andrew Atkeson

Staff Report 296 (May 2006)

Patrick J. Kehoe and Andrew Atkeson

Published in: _American Economic Review_ (Vol. 97, No. 1, March 2007, pp. 64-88) https://doi.org/10.1257/aer.97.1.64.

Working Paper 627 (October 2005)

Patrick J. Kehoe, Andrew Atkeson, and Fernando Alvarez

Published in _The Review of Economic Studies_ (Vol. 76, Iss. 3, July 2009, pp. 851–878), https://doi.org/10.1111/j.1467-937X.2009.00537.x.

Staff Report 291 (February 2005)

Patrick J. Kehoe and Andrew Atkeson

Published in: _Journal of Political Economy_ (Vol. 113, No. 5, October 2005, pp. 1026-1053) https://doi.org/10.1086/431289.

Staff Report 326 (August 2004)

Patrick J. Kehoe, Andrew Atkeson, and Susan Athey

Published in: _Econometrica_ (Vol. 73, No. 5, September 2005, pp. 1431-1475) https://doi.org/10.1111/j.1468-0262.2005.00626.x.

Staff Report 331 (January 2004)

Patrick J. Kehoe and Andrew Atkeson

Published in: _American Economic Review_ (Vol. 94, No. 2, May 2004, pp. 99-103) https://doi.org/10.1257/0002828041301588.

Working Paper 626 (November 2002)

Patrick J. Kehoe, Andrew Atkeson, and Susan Athey

Published in _Econometrica_ (Vol. 73, No. 5, September 2005, pp. 1431-1475), https://doi.org/10.1111/j.1468-0262.2005.00626.x.

Working Paper 614 (October 2001)

Patrick J. Kehoe and Andrew Atkeson

Working Paper 606 (July 2001)

Patrick J. Kehoe and Andrew Atkeson

Working Paper 613 (April 2001)

Patrick J. Kehoe, Andrew Atkeson, and Susan Athey

Quarterly Review 2511 | Winter 2001 (Vol. 25 No. 1)

Andrew Atkeson and Lee E. Ohanian

Staff Report 256 (September 2000)

Patrick J. Kehoe and Andrew Atkeson

Working Paper 605 (August 2000)

Patrick J. Kehoe, Andrew Atkeson, and Fernando Alvarez

Published in _Journal of Political Economy_ (Vol. 110, No. 1, February 2002, pp. 73-112), https://doi.org/10.1086/324389.

Staff Report 278 (August 2000)

Patrick J. Kehoe, Andrew Atkeson, and Fernando Alvarez

Published in: _Journal of Political Economy_ (Vol. 110, No. 1, February 2002, pp. 73-112) https://doi.org/10.1086/324389.

Quarterly Review 2331 | Summer 1999 (Vol. 23 No. 3)

Patrick J. Kehoe, V. V. Chari, and Andrew Atkeson

Staff Report 260 (April 1999)

Patrick J. Kehoe, Andrew Atkeson, and Fernando Alvarez

Staff Report 230 (March 1997)

Patrick J. Kehoe and Andrew Atkeson

Published in: _American Economic Review_ (Vol. 89, No. 4, September 1999, pp. 1028-43) https://doi.org/10.1257/aer.89.4.1028.

Staff Report 212 (May 1996)

Andrew Atkeson and José-Víctor Ríos-Rull

Published in: _Journal of International Economics_ (Vol. 41, No. 3-4, December 1996, pp. 331-349) https://doi.org/10.1016/S0022-1996(96)01440-7.

Staff Report 202 (November 1995)

Patrick J. Kehoe and Andrew Atkeson

Published in: _International Economic Review_ (Vol. 37, No. 2, May 1996, pp. 377-401) https://doi.org/10.2307/2527329.

Staff Report 201 (November 1995)

Patrick J. Kehoe and Andrew Atkeson

Working Paper 548 (April 1995)

Patrick J. Kehoe and Andrew Atkeson

Working Paper 547 (April 1995)

Patrick J. Kehoe and Andrew Atkeson

Working Paper 546 (March 1995)

Patrick J. Kehoe and Andrew Atkeson

Staff Report 162 (August 1993)

Patrick J. Kehoe and Andrew Atkeson

Working Paper 381 (November 1987)

Published in _Econometrica_ (vol. 59, no. 4, July 1991, pp. 1069-1089) https://doi.org/10.2307/2938174.

Show All

Collapse All