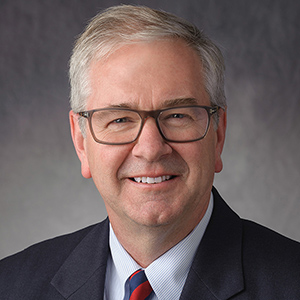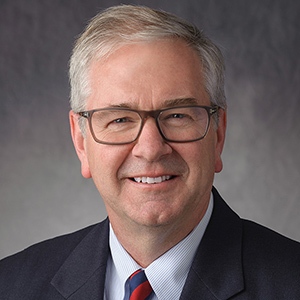 Matt Larson Senior Vice President, Technology and Risk Group
Minneapolis, Minnesota USA
Matt Larson is the senior vice president of Information Technology and Risk. In this role he has responsibility for Ninth District Information Technology, Enterprise Risk, the Data Privacy function, and he oversees the Federal Reserve System National IT functions of Program Assurance and End User Services assigned to the Federal Reserve Bank of Minneapolis. He assumed this role on January 1, 2018.
Matt has held several senior leadership roles in the Federal Reserve System. Most recently, he was the senior executive for National IT's End User Services and had responsibility for directing the strategy, priorities, performance objectives for the Federal Reserve's IT end user service providers, including collaboration services, endpoint services, the national Service Desk, enterprise search, content management, communication, training, web services, and messaging solutions.
He served as the Senior Vice President and Chief Administrative Officer of National IT. Matt was also the Senior Vice President of the Governance function in FRB New York's Technology Services Group. In 2010 as part of National IT Matt launched the National IT General Computing Services (GCS) organization which supported the consolidation of Reserve Bank Server operations into a new environment.
Prior to launching GCS, Matt was the Vice President of IT at FRB Minneapolis. He began his career in the FRB Minneapolis Internal Audit department and also spent nine years in Banking Supervision, Regulation and Credit. Throughout his career, Matt has led numerous FRS strategic planning and IT financial management committees that have instituted significant change in IT management disciplines and practices throughout the FRS.
Matt holds a Bachelor of Arts Degree in Accounting and Art from Concordia College in Moorhead, MN.
January 2018