Lending to small firms and small farms
Bank regulators have collected data on the amount of small business loans made to firms and farms since 1993. These data indirectly provide a valuable source of information on these types of lending because borrower and loan size are highly correlated. The data indicate that business loans to small firms and farms make an important contribution to total lending activity in the Ninth District and play a dominant role in terms of business lending. Moreover, small business and farm lending is a larger percentage of business lending in the Ninth District than in the United States as a whole. The level of lending to small firms and small farms has remained fairly constant over the last several years.
A substantial portion, about 42 percent, of all business loans made by banks in the Ninth District as of June 1996 was made to small firms and farms (assuming all business loans under $250,000 are small firm and farm loans). Business loans include loans for farm production, commercial and industrial loans and loans secured by farm and nonfarm real estate. A significant majority of all business lending by community banks in the District, 71 percent, goes to small firms and small farms. A community bank is defined here, imperfectly, as any District bank that is not affiliated with the FirstBank System or Norwest Corporation. Business loans under $250,000 also make up a significant amount of all loans made in the District: 31 percent for community banks and 22 percent for all banks.
Tables 1 and 2 provide additional detail on the distribution of business loans to farms and firms by the size of the loan.
Table 1. Distribution of Business Loans to Farms by Size of Loan (in thousands of dollars) *
| | | | | |
| --- | --- | --- | --- | --- |
| | Under $100 | $100 to $250 | $250 to $500 | Over $500 |
| All 9th District Banks | 71.4% | 15.3% | 7.7% | 5.6% |
| 9th District Community Banks | 75.5% | 14.4% | 6.9% | 3.3% |
| All U.S. Banks | 55.9% | 15.2% | 10.8% | 18.2% |
Table 2. Distribution of Business Loans to Firms by Size of Loan (in thousands of dollars) *
| | | | | |
| --- | --- | --- | --- | --- |
| | Under $100 | $100 to $250 | $250 to $1,000 | Over $1,000 |
| All 9th District Banks | 28.4% | 11.4% | 23.3% | 36.9% |
| 9th District Community Banks | 45.1% | 14.8% | 25.7% | 14.4% |
| All U.S. Banks | 11.9% | 7.7% | 18.4% | 62.0% |
---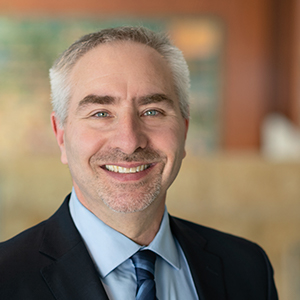 Ron J. Feldman
Senior Financial Specialist
Ron Feldman is first vice president and chief operating officer at the Federal Reserve Bank of Minneapolis, where he leads Bank operations, including finance and budgeting, strategic planning, workforce and talent development, and performance against strategic objectives.
Feldman is also a primary adviser on monetary policy, playing a leadership role in preparing for Federal Open Market Committee meetings and in the development and communication of positions on monetary policy.
An expert on financial institutions and related government policies, Feldman has authored more than 50 articles on topics related to banking, finance, and monetary policy. He is one of the foremost authorities on the too-big-to-fail problem, co-authoring Too Big to Fail: The Hazards of Bank Bailouts, published by the Brookings Institution (2004).
Since joining the Bank in 1995, Feldman has served as a senior officer for Supervision, Regulation, and Credit and has run the Financial Services Support Office, which assists in the oversight of the Federal Reserve's financial services.
He has a B.A. with distinction from the University of Wisconsin and an M.P.A. from the Maxwell School, Syracuse University, where he was a university fellow. He is a fellow of the National Academy of Public Administration.
Feldman is married and the father of three children. He is an active community member, serving on the boards of Second Harvest Heartland, the Talmud Torah of Minneapolis, and Ready, Set, Smile. He is on the Board of Visitors for the University of Wisconsin-Madison History Department.
November 2019