Montana fires ignite questions about economic impact
Images of flames stretching above trees and planes dropping fire retardant appeared on evening news programs across the country this summer. Fires ravaged over 6.7 million acres in the United States this year, more than double the previous 10-year average. Much of the news footage came from Montana, where about 1 million acres, 86 homes and over 200 other structures were lost to fires.
Summer tourism slowed as fires prompted restrictions on outdoor recreation activities for over six weeks in some areas. "Guest ranches and outfitters really suffered. ... They couldn't service any clients," said Mary Boyle, publicity coordinator for Travel Montana. However, television footage of forests ablaze may have had the greatest effect on tourism, as travelers stayed away from areas such as Glacier and Yellowstone national parks, which remained open. Some losses were offset by firefighters staying at nearby hotels and eating at restaurants, Boyle said. Up to 15,000 firefighters were in Montana from the last week of July to mid-September, when rains and cooler temperatures reduced fire danger.
Fires also slowed the forest product industry in Montana as forests were closed to several thousand loggers and truckers. Many industry workers moved out of the state to find work, while some contracted with firefighting crews, said Chuck Keegan, an associate director of the Bureau of Business and Economic Research (BBER) at the University of Montana. In addition, several Montana mills curtailed production due to a drop in the supply of logs coupled with low lumber prices.
While the fires have had a significant impact on individuals and raised long-term forest policy issues, it remains to be seen what impact they will have on Montana's overall economy for the year, said Paul Polzin, BBER director. While the firefighting effort cost well over $100 million, it's unknown how much of that money was spent locally. Firefighters have their own camps and often bring in many of their supplies, Polzin said.
—Tobias Madden and Rob Grunewald
Fire Information Web sites
U.S. Forest Service
National Interagency Fire Center Fire Information
http://www.nifc.gov/fire_info.html
Montana Wildland Fire Information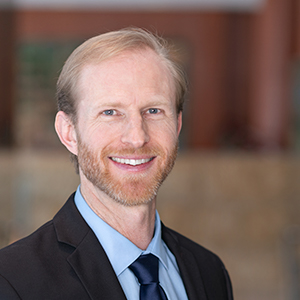 Rob Grunewald
Associate Editor, Statistics
Rob Grunewald is an economist with the Federal Reserve Bank of Minneapolis. Grunewald conducts research on community development and regional economic issues. He co-authored "Early Childhood Development: Economic Development with a High Public Return" in 2003 and has written several subsequent articles on the economic and social impact of early learning. He frequently speaks to community and business leaders, policymakers, and media throughout the United States.
Grunewald has served on boards and advisory committees for organizations involved with early childhood development, including Think Small: Leaders in Early Learning, First Children's Finance, and the Minnesota Visiting Nurse Agency. He is also a past president of the Minnesota Economic Association. He holds a bachelor's degree in economics and religion from St. Olaf College and a master's degree in applied economics from the University of Minnesota.