Flood disasters have been addressed by a combination of policies and programs over the decades, with calls for reform after each major disaster. The recommendations made in 1994 were the latest such wave, and efforts to implement those recommendations have met with partial success.
But there is a growing perception that these efforts are doomed to fail because they're focused on yesterday's floodplain. Much of current flood policy looks backward—using old floodplain maps that don't show existing structures, analyzing historic flood patterns that yield limited insight about tomorrow's floods and extrapolating from prior decade meteorological data in an era of global climate change.
In that sense, flood policy is still fighting the last flood. "We're not taking into consideration the impacts of additional development on existing and future flooding," noted Larry Larson, executive director of the Association of State Floodplain Managers. "We talk about today's floodplain, not tomorrow's."
Current efforts to control river flow or curb human incursion into the floodplains will not adequately anticipate changes in those flows and floodplains, says Larson, and the result will be continued escalation in flood disaster losses. "We worry about how to build in the floodplain," he said, by requiring elevated structures. "But we don't worry about how other development in the watershed is going to change that floodplain."
A plan for a dam on the Maple River in North Dakota provides a good example. If it's built, the dam might initially protect downstream homes like Carol Hallett's in the town of Harwood, near Fargo. Hallett, who runs a day-care center out of her home, has suffered floods twice in the last decade and like many others in Harwood she thinks a dam would offer a permanent solution.
But if more farmers in the Maple River watershed tile and drain their fields, or if a new dam convinces developers to build housing and shopping centers on the "protected" floodplain, then rooftops and parking lots will replace fields, and spring rains will rush off the new impermeable surfaces rather than being absorbed. Development will have changed the floodplain and Carol Hallett's day-care might again close down due to flooding.
Some flood analysts say it makes sense to at least consider devoting public dollars to encouraging development outside the floodplain, rather than spending that money on dams, levees, floodwalls and mitigation to protect structures within it. "Our obligation is to rethink the patterns of urban and floodplain land use which have created so much vulnerability," writes John Weiner, a research associate at the Program on Environment and Behavior at the University of Colorado.
But more immediately, said Larson, is the obligation to ensure that anyone who does develop within the floodplain pays the full cost of doing so, and that includes the impact that structure will have on others in future floods.
"In Wisconsin," said the Madison-based Larson, "we made sure that everyone [whose project would] cause any increase in flood levels ... identified every piece of property that's impacted by the increase, and got flooding easements from every one of those property owners." When Green Bay road builders recently wanted to build a bridge, he says by way of example, they were forced to negotiate an easement price with each property owner who would be affected by that bridge's impact on the floodplain. Instead they changed the bridge design so it wouldn't have a flood impact.
The approach sounds painfully bureaucratic, but it's a way to create a price, in advance, for the cost of increasing flood hazards. "The market determines the value," noted Larson, by putting those who would incur the cost of increased flood hazards in negotiation with those who create that hazard. An economist would say that such a floodplain regulation forces floodplain developers to internalize the externalities. The rest of us would say that everyone has to pull their own weight, cover their costs: If you're doing something that will contribute to a flood, pay the price. Anything less is shifting the burden to a future flood victim. Or the taxpayer.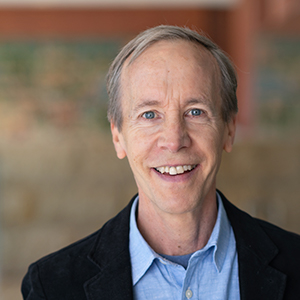 Douglas Clement
Senior Writer
Douglas Clement was a managing editor at the Minneapolis Fed, where he wrote about research conducted by economists and other scholars associated with the Minneapolis Fed and interviewed prominent economists.