The best way to deal with floods might simply be to pack up and leave. Indeed, the hottest trend in flood management—the top priority for Federal Emergency Management Agency's flood mitigation strategy—is acquiring homes and businesses in flood-prone areas and either moving them or tearing them down. Since 1993, FEMA has spent about $1 billion acquiring 26,929 structures and elevating another 2,800 nationwide. And the Midwest is prime territory.
In fact, the small town of Soldiers Grove, Wis., was one of the first to move. After decades of floods from the Kickapoo River forced the town to rebuild time after time, often with federal money, the U.S. Army Corps of Engineers proposed a $3.5 million levee to protect the town. The village rejected the levee plan and instead proposed moving homes and the business district to higher ground. After years of bureaucratic delays and another huge flood, the town was moved in a five-year process completed in 1983. The cost was substantial, about $6.6 million, but as one resident wrote: "Taxpayers will never send another flood-relief dollar to Soldiers Grove."
Acquisition and relocation gained adherents after 1993, and most district states have participated to some extent in the FEMA strategy. Following the 1997 flood, 82 Fargo homes were bought and removed; this year city officials targeted another 25 homes for buyouts. Montevideo, Minn., acquired 80 homes in a low-lying area near the Chippewa River after the 1997 flood. Following the 1993 floods, at a cost of over $6 million, 74 homes and businesses were bought and demolished on Trenton Island, a small Wisconsin isle in the Mississippi River. The island—once known for its tawdry mix of gambling, gangsters and prostitution—now looks like God swept over it in retribution. Just a handful of structures remain, most of them elevated like storks above the floodplain.
Altogether, Wisconsin officials estimate they've acquired about 256 homes and 16 businesses since 1993. Minnesota has made over 1,300 acquisitions, and North Dakota has acquired or moved roughly 2,000 homes. South Dakota has acquired just six floodplain properties.
The wonderful thing about acquisition is that it works. Incontestably. If a flood occurs and neither people nor possessions are there, there is no flood disaster. "The reason we like acquisition is, it solves the problem," noted Gary Heinrichs, floodplain planning manager with the Wisconsin Department of Natural Resources. "If you aren't trying to protect homes from flooding, but just removing them ... and that land goes to a permanent open space use, there is no more problem for that property."
Reluctant to leave
But the process is wrenching. Although the program is voluntary, Trenton Island residents felt coerced to participate, according to a Washington Post account, and claimed the process "ripped the heart out of the community." Soldiers Grove isn't what it used to be, say old-timers. Prairie du Chien's 4th Ward was moved off the floodplain decades ago, but its sense of community has disappeared. "There is substantial social dislocation," noted economist Steven Taff, who was involved in the Prairie du Chien relocation. "It used to be a community. It's not anymore. It's a bunch of space. So yeah, we've reduced flood damages but that doesn't come without a cost."
That cost is reflected to an extent in the reluctance of some residents to move. Many hold on because it is too expensive, socially or economically, to move. Owners are offered the pre-flood value of their homes (or businesses), but if they don't believe they can afford a new home for that price, or if they simply don't want to move, through inertia or affection for their home and community, the voluntary acquisition program won't pull them out of harm's way.
David Schaffner, manager of a large Ford dealership in Fountain City, Wis., says his business was shut down for nearly a month when the 2001 flood put 30 inches of water in his building. It cost him $30,000 in out-of-pocket expenses, not counting lost sales. Roughly the same had happened in 1997.
"I hope I don't see it again, but I probably will," he said. "These 100-year floods happen way too often." But Schaffner's not contemplating a move, whether or not the government helps pay for it. "I would love to relocate but at this point in my life I just don't want to do that initial investment."
Short of making floodplain evacuation mandatory, government policy will have to rely on being ready when residents decide to move. "You hear it every flood. People just say 'I'm just tired of it, I'm fed up with it, I'm out of here,'" noted Wisconsin Rep. DeWayne Johnsrud. "That's what it's going to take, but we've got to be there and say, 'okay, we'll help you,' instead of saying 'let's build a levee.'"
Who doesn't want to be a millionaire?
Of course, floodplain dwellers might leave if the government sweetened the pot and made them better offers for their sodden homes. That seems unlikely, but policymakers are currently debating whether to make more money available for acquisitions. In response to the 1993 flood, Congress upped the percentage of federal disaster relief money devoted to hazard mitigation from 5 percent to 15 percent, and about one-third of that now goes to acquisition and relocation. Currently, the federal government pays 75 percent of the cost and the remaining 25 percent comes from state and local sources.
In his initial budget, President George W. Bush changed the federal/state split to 50/50, dramatically cutting the funds available for acquisition. The move met a tidal wave of opposition. Sen. Mark Dayton from Minnesota called it "penny-wise and pound-idiotic." Protests came even from Joe Allbaugh, the newly appointed director of FEMA and Bush's Texas confidant. Soon enough, the old 75/25 split was restored.
Yet some say that Bush's budget proposal, while it seemed ungenerous, was essentially shifting responsibility for flood management from federal shoulders to local decision-makers, a move that many advocates for more progressive flood policy have called for since 1993. A related issue is whether FEMA has indeed used mitigation funding in the most cost-effective manner. A 1999 General Accounting Office report noted that many floodplain acquisition projects were approved without undergoing cost-benefit reviews, and those that were done used inadequate information regarding relative flood risks. Margaret Lawless, FEMA's director of mitigation planning, asserts that cost tests are currently used for all floodplain buyouts. "We do cost-effectiveness analyses for all our projects," she said.
Regardless, there are moves afoot to increase federal funding for floodplain acquisition. In late May, U.S. Rep. Ron Kind of Wisconsin introduced a House bill to increase funding for mitigation to 25 percent of disaster relief monies, up from 15 percent. The legislation would "limit the devastation communities experience after these disasters occur," said Kind, since "voluntary relocation permanently reduces the risk of flood loss."
Curiously—and while aware that demand might grow in the future—officials in most Ninth District states don't indicate a serious lack of acquisition funds. "We've really not run into that yet. We've been lucky enough where we've had the money to be able to do [acquisitions]," said Kris Eide, assistant director of operations in Minnesota's Division of Emergency Management. "We mostly have the other issue, where people actually like where they live and want to risk being left there."
Wisconsin's acquisition manager echoes the sentiment. "We haven't had a really big demand yet for buyouts," said Roxanne Gray, Wisconsin's hazard mitigation officer. "So far we've been able to meet the demand of those who really want to sell." North Dakota officials agree that funding has been sufficient, and South Dakota has not aggressively pursued housing acquisition, focusing instead on upgrading storm sewers, installing floodgates and raising roads.
National FEMA officials indicate that mitigation funds need not be used for acquisition if state officials feel they have more pressing needs. And indeed, Kind's bill—which would also provide funds to the corps for pre-disaster relocation—doesn't simply ask for more money to throw at the problem. It also calls for FEMA and the corps to develop a comprehensive flood mitigation plan for the Upper Mississippi, a plan that would establish funding priorities.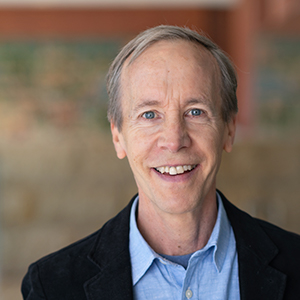 Douglas Clement
Senior Writer
Douglas Clement was a managing editor at the Minneapolis Fed, where he wrote about research conducted by economists and other scholars associated with the Minneapolis Fed and interviewed prominent economists.