Regional airports: Fear of not flying
Regional airports in the Ninth District face an uncertain future. Virtually every community wants an airport nearby to bring in business and tourism and to provide quicker access to the world at large. But while some regional airports show signs of healthy growth in passenger boardings and cargo shipments—Sioux Falls, S.D., Bozeman and Helena, Mont., for example—many face downward spirals of declining passenger demand and diminishing airline service.
The healthiest regional airports tend to be those serving cities that provide substantial markets for airlines, communities that have a large, affluent population and that are far enough from other cities with still larger airports (for example, Minneapolis or Salt Lake City) that potential passengers won't be tempted to drive elsewhere to get a cheaper fare. These airports are likely to do well in the future because airlines see them as natural profit centers.
But lacking this lucrative local demand, other regional airports face stiff headwinds. Rapid City, S.D., for example, lost daily air service to Sioux Falls in October when Northwest Airlink decided to cut its losses: Its 34-seat planes rarely carried more than three passengers on flights between the cities. Even the Sioux Falls Argus Leader acknowledged defeat. "State and local officials can't expect those flights to continue if there aren't enough passengers to make the trips worthwhile," said a recent editorial.
In Escanaba, Mich., despite healthy boarding trends over the previous two years, the airport lost one of its three daily Northwest Airlines flights to Minneapolis in June 2000. Four months later, Northwest discontinued the second daily flight. With just one Minneapolis flight left, local leaders convened a meeting, hoping to plead their case to the airline. Northwest representatives didn't show, and Rich Severson, the local airport manager, could only tell the assembled Escanaba officials, "I'm concerned with what could be in the future."
In the Ninth District—as elsewhere in the country—many communities striving to enhance their economic vitality are burdened with airports that can barely stay aloft. Without a modern airport with frequent service to locations around the region and country, such communities fear they'll become regional backwaters, forgotten fly-overs. Can anything prevent the seemingly inevitable shrinking of such airports? More generally, what forces will shape the future of regional airports, including those that are doing well? Three factors, in particular, are likely to play a critical role: technological innovation, federal government policies and local community initiatives. All three may help build local demand for airline service, but they push primarily from the supply side: better planes, better airports and better service.
Regional jets
Arguably the most important force influencing regional airport trends over the next decade is the rise of the regional jet. "RJs" are small jetliners with between 30 and 100 seats—basically stretch business jets with larger engines—first brought to market in 1993 by Bombardier, the Canadian firm that also manufactures rapid transit vehicles. A Brazilian company, Embraer, soon entered the competition with a 50-seat regional jet, followed by Fairchild-Dornier, an American-Belgian alliance.
Relative to turboprops, RJs are quieter, faster and more comfortable, have longer flight ranges, and passengers tend to perceive them as safer. And on flights longer than about 380 miles, they're also more economical.
Both national and regional airlines have been quick to embrace regional jets, using them to replace or supplement turboprops and larger jets on feeder routes from spoke airports to hubs. With shorter runway needs than conventional jets, RJs are better able to fly into reliever airports, reducing congestion at nearby hubs.
What truly excites airline analysts, though, is the capacity of RJs to provide point-to-point, direct service between medium-size cities—bypassing the hub system entirely. "The RJ has the potential to take virtually any city in the United States and give it direct jet service to virtually any other city," said Bruce Rocholl, director of market analysis for Fairchild Aerospace. "The regional jet could theoretically completely replace our current air transportation system." So instead of flying from Rapid City to Minneapolis, laying over for a couple of hours, and then hoping to catch a flight from Minneapolis to Marquette, Mich., a regional jet could economically take you straight from one small city to the other.
Less partial commentators agree that the impact of RJs will be substantial. "These aircraft ... are expected to open up new opportunities for growth in nontraditional regional/commuter markets," said the Federal Aviation Administration's March 2000 Aerospace Forecast, "[and will] lead to further route rationalization by the larger commercial air carriers." The FAA expects the number of RJs in U.S. regional/commuter service, which more than tripled from 100 in 1997 to 343 in 1999, to top 1,500 by 2011.
In the Ninth District, the impact of regional jets is also likely to be significant, though the small average city size here compared to the rest of the nation suggests it will be served by small RJs, not 90-seaters. "The advent of the 30- to 50-seat RJs will serve the Fargos and Duluths," said Steven Martin of the General Accounting Office, who expects to complete the GAO's study of regional jets in February 2001. "They'll be getting rid of turboprops." Local airport officials also seem impressed by RJ potential.
"In a nutshell, I think RJs are the answer for the small community," said Larry Cooper, airport manager in Huron, S.D. "RJs pick up the speed-flights aren't 2 1/2 hours anymore, they're 1 1/2 hours. And jets have an image of safety. Plus they have more amenities, they're more comfortable, and more consumer friendly."
Gary Ness, director of the North Dakota Aeronautics Commission doesn't see RJs affecting North Dakota's four smaller regional airports, but does anticipate they'll have a "big influence" in Bismarck, Minot, Fargo and Grand Forks. "Instead of three 747s a day, you might have six RJs, and it creates a synergetic effect," he explained. "Give them more choices and you see people traveling more. And that is the thing I really look forward to in the future; it's going to increase frequency and therefore increase passenger load. The business community in particular really likes it because they can get in and out much quicker."
Regardless of their potential, they do face obstacles. Scope clauses in pilot collective bargaining agreements limit the number of smaller jets that major airlines and their regional partners can fly. Pilots are paid less for flying smaller planes, so to the extent that they replace 737s, RJs cut into their paycheck. The airlines say scope clauses unfairly restrict their use of regional jets and so limit their ability to serve small communities. Pilots argue that pure economics, not pilot scope clauses, will determine the use of RJs. Eventually, no doubt, this scope trial will be resolved, though not without a period of "painful negotiation," in the words of Fairchild's Rocholl.
More problematic may be the crowded skies. If the regional jet market does take off as anticipated, it would expand the current U.S. domestic jet fleet by 44 percent. With shorter, more frequent flights than conventional jets, they would add a disproportionate number of takeoffs and landings at the nation's airports. Overall, according to one analysis, the increase in air traffic resulting from the growing use of RJs would virtually double the current 21,000 daily airline takeoffs and require major upgrades in the air traffic control system.
Federal policies
And there's the rub. Airline deregulation mandated in 1978 resulted in the creation of a hub-and-spoke system, which has contributed to the dramatic increase in air traffic over the past two decades. The air traffic control system, however, and the airport regulations it works within, have not undergone a parallel revolution; the technology is old, rules are little altered and the FAA has been slow to change. Some argue that further deregulation is needed not only to address national hub overcrowding, but to strengthen weak regional airports as well.
For example, FAA regulations stipulate that airports charge fees on the basis of aircraft weight, so fees are high for large passenger jets and low for small turboprops. Economists Steven Morrison at Northeastern University and Clifford Winston at the Brookings Institution argue that "congestion pricing" would allocate airport capacity far more efficiently: Airplanes would be charged according to the cost of the delay that each aircraft imposes on others, highest at peak periods, lowest in the middle of the night. Such a change might also tend to direct traffic toward less-congested airports and less well-served communities.
Other analysts argue for privatization of air traffic control in order to move the system away from ground-based navigation, which channels airplanes into narrow flight airways, toward satellite-based systems that would allow "free flight"—pilots selecting their own flight paths. That change would greatly expand air space, enhance air traffic flow and permit regional jets more efficient point-to-point flight paths. Other technological upgrades to the national air traffic control system—"a vacuum tube relic in a microchip world," according to John Robson, former chairman of the Civil Aeronautics Board—would increase airport productivity and permit less costly service to smaller cities.
But of course, one of the most significant federal government influences on regional airports is money: annual appropriations for airport maintenance and improvements. Without them, airports shrivel. With them, runways can be lengthened, navigation systems upgraded, hangars built. In April 2000, Congress passed a huge appropriations bill, AIR-21, which authorizes $40 billion for aviation programs for 2001 through 2003. In addition to increasing the FAA's facilities and equipment budget by 50 percent to enable upgrades to the air traffic control system, the bill substantially raises entitlement grants to large and cargo airports. But AIR-21 also includes a number of provisions intended to support smaller airports:
An increase in minimum funding for nonhub airports from $500,000 to $1 million per year;
New discretionary set-asides for reliever airports;
An incentive program to help airlines buy regional jets if they agree to use them to serve small airports;
A program to help small, underserved airports promote their air service;
For the first time, funds for small general aviation airports.
The three-year federal allocations guaranteed by AIR-21 provide a level of funding predictability that regional airports should find reassuring as they contemplate capital improvements. Other AIR-21 budget lines should also help build local airport capacity.
Another federally funded air service program relevant to regional airports in the Ninth District is the Essential Air Service. EAS was created as part of the Airline Deregulation Act of 1978 to ensure continued air service to small communities that airlines might otherwise abandon. The program will subsidize air service to a community if it's located more than 70 miles from the nearest medium- or large-hub airport and if the per passenger subsidy is $200 or less.
But while EAS has undoubtedly served as a lifeline for some areas, the cost of the program has swelled, from $3.4 million in 1979 to $46.3 million in 1999 (in 1999 dollars). Its recent history has been particularly expensive. According to the GAO, the number of communities served by EAS declined from 95 to 89 between 1995 and 1999, and the number of passengers dropped from 617,000 to 590,000, but government subsidies increased 47 percent during the same period when increases in air carrier costs (due to FAA-mandated safety compliance and carrier decisions to upgrade their aging airliners) weren't offset by a rise in passenger revenues.
In the Ninth District, EAS served seven communities in Montana in 1999, two each in North and South Dakota, one in Minnesota and one in the Upper Peninsula. But that doesn't include cities like Worthington, Minn., which received EAS service in 1995 but not in 1999 because its average subsidy per passenger exceeded the $200 limit. Nor does it count towns like Mankato, Minn., and Mitchell, S.D., which required subsidized service in 1999 but didn't receive it, because their carrier, Mesa Air, stopped service and no other carrier was willing to fill the gap.
Basically, the skies are clouded for EAS—small air carriers don't find it worth their while to go after EAS contracts when subsidies don't cover their rising costs—but realpolitik suggests it is likely to continue, at a growing cost to taxpayers. "A lot of guys would like out," noted one GAO analyst. "But my sense is that Congress doesn't want to see small communities without air service. [They] may have to relax the $200 limit and subsidies are going to continue to go up."
Community initiatives
A third element in the mix that will determine the future of regional airports is local initiative. How much does any given community want its own airport, and what steps will it take to ensure its airport thrives? Ninth District cities and towns provide a spectrum of answers.
After suffering for years from significant passenger "leakage" as consumers drove to the Twin Cities for cheaper flights and better connections, Rochester, Minn., drew together a delegation of community leaders for a visit to TWA's St. Louis headquarters in July. The trip paid off: In January 2001, TWA's regional jet service, Chautauqua Airlines, will begin flying three times a day between Rochester and St. Louis, a move that will bring Rochester better access to the southeastern United States, including Jacksonville, Fla., home to a major Mayo Clinic facility.
The strategy wouldn't work for just any town. TWA's director of regional alliances, Mark Spiegel, explained that the visit came only after TWA had conducted a market analysis that identified top potential markets for expanded regional jet service. "We're getting at least 15 regional jets ... between now and August 2001, they're 50-seaters, and we're looking to deploy those in a way that is going to maximize our return," said Spiegel. After crunching the numbers, TWA met with officials from potential markets to judge the fit and determine what the communities themselves would bring to the table. "From a numbers standpoint, [Rochester] made sense on paper," said Spiegel. "And when you added in the element of the personalities [who visited from Rochester], and the personality of the community—the Mayo Clinic carrying quite a bit of weight there—it not only made sense, but it felt right."
Other cities and towns in the Ninth District have conducted their own market analyses and used them to convince carriers that they can and will support expanded service. Kalispell, Mont., for example, hired a consultant to prepare an analysis that last year persuaded Northwest to expand its service to Kalispell from a few months a year to year-round. In Billings, Mont., a market analysis by the same consulting firm-Sixel, Boggs & Associates of Eugene, Ore.—concluded that airport service levels were good, but fares were too high. The study proposed the formation of a coalition of airports that would use Billings as a regional hub for Seattle-based Horizon Airlines, with connections to cities in Wyoming, South Dakota and North Dakota. Billings airport director Bruce Putnam hopes to generate support for the regional hub concept from local business and civic groups before approaching Horizon with it.
Mark Sixel, the aviation consultant who conducted both Montana studies, is convinced that local communities can and must take such initiatives, if only because airlines tend to be focused more on international traffic rights and code-sharing with KLM, say, than on trends in small-town markets. "It's just like any type of economic development that a region will do," stated Sixel. "If you're trying to attract a new company, or another restaurant chain or department store, you need to get out and proactively market your community."
Eugene, Ore., for example, launched an elaborate campaign to bring in America West Airlines. Local businesses pre-purchased America West tickets and the airport committed itself to fund a full-time marketing position and a two-year advertising campaign dedicated to selling America West. To clinch the TWA deal, Rochester's economic development association pledged $50,000 toward a local TWA ad campaign.
While such incentives may convince an airline to choose one market over another, they won't significantly alter the basic "lift" problem. If a market is too small, it won't appear on an airline's radar screen. "Communities like International Falls or Bemidji [Minn.] or Iron Mountain [Mich.], those communities will never see a regional jet," said Sixel. "They're just too small. [Carriers] are just not going to put those valuable assets in there." They'll be served by turboprops and will likely remain marginal markets with uncertain service.
A more comprehensive solution has also been advanced to save weakened regional airports. Building on a proposal floated a few years ago by South Dakota Sen. Tom Daschle, political leaders and managers of small regional airports in the West and Midwest have developed an "interline/add-on" plan that would require all national carriers to accept passengers flown to hubs from small markets by any commuter or small regional airline and to be paid a regulated add-on fare based on segment mileage between cities. According to its proponents, this initiative—which would also revise Essential Air Service subsidies—would loosen the hold major airlines currently have over their respective regional carriers and the geographic territories they serve. It would, they say, provide incentives to serve small communities, increase the independence of regional carriers and possibly improve load factors for national airlines.
In an era of airline deregulation, the plan seems quixotic, and it may never see the light of day, but its existence—and the fact that the Western Governors' Association discussed it at its December 2000 meeting—speaks to the level of frustration felt by small towns and cities. As local airport managers and their communities are buffeted by new technologies, shifting federal policies and what they perceive as strong-arm tactics by national airlines, that frustration is not likely to diminish.
"The status quo isn't working for small communities," Sixel said. "They're losing service and they don't see deregulation as being beneficial for them. There's a lot of anger out there."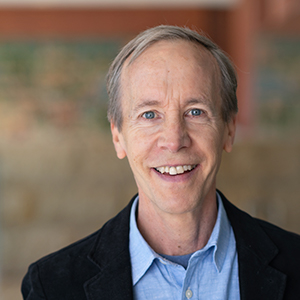 Douglas Clement
Senior Writer
Douglas Clement was a managing editor at the Minneapolis Fed, where he wrote about research conducted by economists and other scholars associated with the Minneapolis Fed and interviewed prominent economists.