Things that grow on North Dakota soil tend to be pretty tough, and Roger Shea is no exception. Born in 1925 and raised in Enderlin on land that his grandfather broke a hundred years ago, Shea lived through the Great Depression and World War II. For decades, he's endured the blistering heat, brutal snowstorms, crop-decimating hail and intense rains that dog the lives of North Dakota farmers. But all that is nothing, he says, compared to the latest plague: a government plot to build a dam across the Maple River, a dam that would flood his farmland.
"As far as I'm concerned, it won't be built," said Shea, breathing hard and sweating in the late June heat. "It's a bad project." And to stop it, Shea sold 1.43 acres of his land last July to the Turtle Mountain Band of Chippewa for several strings of beads and a stack of Pendleton blankets. The Chippewa say the land contains Indian artifacts and—in a move that would block the dam—they hope to have it designated as Indian trust land.
Shea and others object to the dam not only because it will flood their land and disturb Indian cultural sites, but because it could damage the local water supply, an aquifer that supplies water both for residents and for the local Archer Daniels Midland oilseed processing plant, the town's largest business. If the water supply is contaminated, ADM will leave, they argue, and the town's economic base will collapse. ADM has objected to the dam, as have the town council and county board.
But dam proponents—including North Dakota Gov. John Hoeven—argue that the Maple River dam is essential to prevent floods in towns downstream from Enderlin. Communities like Durbin, Mapleton and Harwood, about 7 miles from Fargo, have been hit by floods three times in the last decade. "We get the overflow from the Maple," said Carol Hallett of Harwood. "We're really in rough shape. I hate to be 'cry for me' but it comes right at our home."
Hallett runs an in-home day-care service, and the floods disrupt her business at the same time they ruin her house. In 1997, flood insurance helped pay for $20,000 worth of damage, but much of the cost was paid in sweat and tears. And after the April 2001 flood, she's fed up with the sand-bagging, tired of the clean-up and sick of rebuilding. She wants the Maple River dam now.
Even so, the proposed dam might not solve Hallett's problem. Shea says that local farmers have installed too much drainage tiling and their field runoff feeds into the Maple downstream from the proposed dam site. "So a dam will do nothing at all," he said. And he and Hallett agree that the diversion recently built to prevent floodwaters from flowing into West Fargo now brings floods into Harwood instead. "We never had this [flooding] 'til they started doing that diversion," Hallett observed. "They solved one problem and sent it through the other way."
Shea and Hallett agree on one other thing. The whole situation is, in Shea's words, "a big, complicated mess."
Unfortunately, problems like this—repeated throughout the Ninth District and across the nation—have seemed largely immune to solution. Despite massive expenditures to control rivers, and regardless of the sums we spend to help those afflicted by floods, flooding has continued. In fact, flood disasters have become increasingly frequent and expensive. And some suggest that our solutions are actually a major part of the problem: Dams and levees might be exacerbating flood losses, and flood bailouts could be encouraging people to build in the floodplains. Why then do we keep building and bailing? What have we learned from a decade of disasters?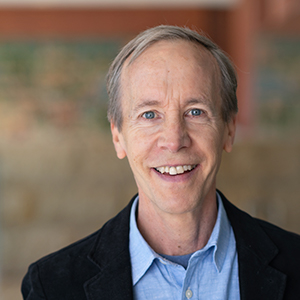 Douglas Clement
Senior Writer
Douglas Clement was a managing editor at the Minneapolis Fed, where he wrote about research conducted by economists and other scholars associated with the Minneapolis Fed and interviewed prominent economists.