The failure of flood control
It's hard to think of a name more fitting than Watertown for a city routinely doused by a river, but that was small comfort this past April to citizens of the South Dakota town as they sandbagged their homes and watched water rise in their basements. Watertown suffered in the 1997 flood, too, when 5,000 of the town's 20,000 residents had to evacuate and floodwaters caused millions of dollars in damages.
The irony is that after fiercely debating the question, Watertown voters had twice rejected proposals to build a large dam about six miles north of town, a dam that proponents said would prevent future floods. In both 1994 and 1998, city voters had been swayed by arguments made by upriver landowners that straightening the Big Sioux River as it passes through Watertown would eliminate 40 percent of the flooding problems, and that a network of small dams in the watershed would stop the rest.
But the flood of 2001 apparently changed the tide of voter sentiment: On July 31, by a 4-3 margin, the electorate voted to build the big dam, an earthen structure that would hold up to 44,000 acre-feet of water. At well over $20 million, the dam won't be cheap, but local leaders are counting on federal funding to make it happen.
Whether the dam will actually be built, however, and whether it will truly eliminate the problem or simply shift it off onto someone else, remains uncertain. Opponents promise to block the project and argue that there are more effective solutions that don't involve taking land away from farmers for dam construction. "If the city would clean up its act, stop building in the floodplain and straighten their river out," Joe Stein, a big dam opponent, told the Sioux Falls Argus Leader, "we could all get along."
Flood politics
Getting along isn't easy these days, it seems, if you live in a floodplain or upstream from one. Flood fights like that in Watertown are bitter and the bitterness endures for decades. Regrettably, such disputes are also plentiful. A partial list of similar conflicts now under way in the Ninth District include the Devils Lake project in northern North Dakota; a plan for a Lake Traverse dam south of Wahpeton, N.D.; a proposed floodway near Ortonville, Minn., that would affect the downstream cities of Granite Falls and Montevideo; and farmers north of Sioux Falls, S.D., asking for relief from city floodgates which they claim back water up onto their land—not to mention the controversy over the proposed Maple River Dam near Fargo, ND
In these cases and others, people who are tired of dealing with too much water want to build (or destroy) drains, ditches, dams, levees or floodwalls so that water will go elsewhere. And often, the water that now ends up in their field, yard or living room got there because somebody else years before tried to eliminate their own water problem. "It's the haves and the have-nots," observed Gale Selken, a dam engineer with the South Dakota Department of Environment and Natural Resources. "'I live on a hill. I don't care if you flood.' [or] 'Well, I live in the bottom, and your tax money is going to support me.' That's what it boils down to."
It's a conflict that pits upstream against downstream, city vs. country, urbanite fighting the farmer. And so the struggle inevitably involves power and money—politics and economics.
Of course, flood politics have existed since animals jockeyed for ramp position on their way to the ark. And floods themselves are a natural force—rivers climb their banks and switch channels when they please. Lake levels rise and fall with the earth's hydrologic pulse. But when humans decide to live and work on those shifting shores—as we inevitably do, like moths drawn to flame—then we call for flood control. And when control fails, we cry out for disaster relief.
A watershed moment
Flood control has long been a national concern, but flood disaster relief became a federal issue with the Great Flood of 1927. In April that year, the Mississippi River broke through levees built by the Army Corps of Engineers to contain the river and promote agriculture. The floodwaters submerged an area roughly the size of New England, minus Maine, up to a depth of 30 feet. Flooding affected states from Oklahoma to Pennsylvania, but the real disaster hit on the lower Mississippi, from Cairo, Ill., down to the Gulf of Mexico. Nearly a million people were made homeless and hundreds were killed.
It was a national tragedy—the country's largest flood disaster—but the federal government, whose crippled levees were widely blamed for the disaster because they'd created a false sense of security for those residing behind them, didn't pay a cent for relief of its victims. Instead, local churches organized clothing drives. The Red Cross fed nearly 700,000 refugees for months.
The public said that these local relief efforts weren't enough: The nation should help. And historians would later call the flood "a watershed moment" in national psychology. Before it, local communities and states took all responsibility for flood relief. After 1927, the onus shifted to the federal government, not just to prevent floods, but also to bail out their victims.
Since 1927, then, the federal government has poured billions of dollars into flood relief, primarily through the Federal Emergency Management Agency (FEMA) and its predecessor agencies. Economic historians point out that this transition from local to national responsibility in turn created what economists call "moral hazard," the sense that local communities would henceforth take greater risks relative to flooding than they otherwise would have—allowing more development on the floodplain, for example—just as a homeowner might be less careful about fire hazards if an insurance company is going to reimburse him if his home burns up.
And in the hope that another disastrous flood could be prevented, the federal government—through the corps—also redoubled its efforts to control the nation's rivers, supplementing repaired levees with large dams and reservoirs meant to retard water flow and floodway channels that provide controlled outlets for high waters.
But the problem has not diminished.
In fact, flood losses in the United States steadily escalated during the 20th century. One analysis says that from 1916 to 1985 per capita flood damage in the United States increased by a factor of 2.5 in constant dollars. Another estimate of total flood losses puts the current figure at over $6 billion annually, a fourfold increase (in constant dollars) since the early 1900s. Another way to look at the trend: Between 1960 and 1985, while the federal government spent $38 billion on flood control, average annual flood damages (adjusted for inflation) more than doubled.
The amount of federal funds spent on disaster relief is huge. Between 1977 and 1993, according to a 1998 General Accounting Office analysis, federal agencies spent nearly $120 billion on federal disaster assistance, much of it for flood disasters. Nearly three-quarters of the total went to post-disaster recovery. Twenty-one percent of the total was spent on dams and levees, and 5 percent was spent on disaster preparation and response. Just 2 percent of the total went to proactive efforts to prevent future disasters.
The failure of flood control and flood relief to stem the tide became woefully obvious with the Midwest flood of 1993, a disaster that cost the nation as much as $16 billion. After reviewing the 1993 flood in the context of the country's painful history of flood control efforts, a presidential advisory committee issued a report in July 1994 that called for a full-scale overhaul of U.S. flood management policy. Sen. Max Baucus of Montana became a chief advocate for the committee's recommendations, stopping legislation that would have funded dozens of old-line flood control initiatives. "Before we authorize even more projects," he said, "we must begin to change our flood policies ... that often impose the very solutions that contribute to our problems."
The emerging perspective suggested that we should rely less on structural flood control—dams, levees and the like—since they couldn't provide total safety and might actually increase risk by giving false reassurance to homeowners and businesses who locate behind their protective walls.
It recommended that people and their structures be moved from the floodplains—the areas of highest risk—so that they would not need to be rescued and rebuilt after each successive disaster.
It proposed increased reliance on nonstructural solutions, such as restoring wetlands that could act as natural sponges, absorbing excess waters and slowing torrential rains from reaching the river.
And it suggested improvements in risk and responsibility management, pushing residents in floodplains to buy flood insurance and implementing zoning regulations and building codes that would protect against repeated damages in future floods.
Since that time, some government agencies at local, state and federal levels have moved to enact some of these measures. Davenport, Iowa, for example, decided to not build a floodwall to hold the river away from their city and instead built a park on the floodplain. Federal and state monies have gone toward wetlands restoration. In Austin, Minn., 163 homes were moved off the Minnesota River's floodplain, with financial support from FEMA. And federal flood insurance regulations were tightened to encourage more people to carry it so more structures would be protected.
But implementation of these measures has been spotty, at best—limited by lack of funding and political will. And in the Ninth District, as elsewhere, building dams in order to stop floods remains the default choice, a popular remedy chosen by decision-makers in part because it seems an immediate, tangible fix and in part because federal funds subsidize the expense.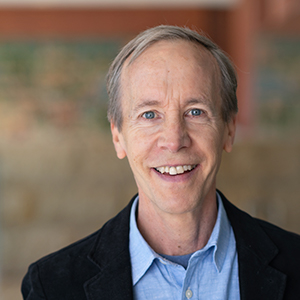 Douglas Clement
Senior Writer
Douglas Clement was a managing editor at the Minneapolis Fed, where he wrote about research conducted by economists and other scholars associated with the Minneapolis Fed and interviewed prominent economists.