In early July, the small Wisconsin town of Stanley, population 1,898, will be besieged by over 1,500 hardened criminals—men who have robbed, stolen, maimed and killed.
Community leaders couldn't be happier. The town's newest residents will be tightly embraced by the steel bars and concrete walls of the Stanley Correctional Facility, the Ninth District's latest addition to a national prison building boom that started in the 1980s. The Stanley prison has sat unused since its completion in April 2000 as state legislators debated whether to buy the structure from Dominion Venture Group, the private developer that built it on spec. When the state finally bought it in October 2001, for $75 million, Stanley celebrated. Whatever the prison might signify to the world at large, to Stanley it offers the hope of survival.
"It's going to have a major economic impact," said Stanley's mayor, David Jankoski. "Like a lot of rural communities, Stanley began to lose its population, began to lose its business, as farming fell off. We needed something to bring back vitality to the community, and [that's] why Stanley bid for the prison." From the warden on down to guards, cooks, nurses and maintenance workers, the prison will employ about 400 people when it reaches capacity, with an annual payroll of roughly $15.5 million.
The jobs are godsends for this struggling farm town. Stanley's population shrank 6 percent during the 1990s as residents sought work elsewhere. One local politician says the town hadn't issued a new housing permit for nine years prior to the prison coming in. The recent recession has also hit hard. The town's largest manufacturer, a wood veneer company, recently laid off a quarter of its workforce. The local hospital and high school are larger and more stable employers, but the prison will eclipse them all.
Jankoski says the prison, emerging from a cornfield on the south side of town, is already stimulating growth. Developers anticipating visits by inmate families and professional staff recently opened a small motel in Stanley. Construction is under way on a convenience store and small cafe. A car wash and a fast food restaurant are in the works. A bank branch is going into an old Tastee Treat site.
"Those are the sort of things that are on the drawing board before the prison even opens," said Jankoski, adding that he's been encouraging housing developers to build homes for incoming prison staff. Town officials have annexed more farmland into city limits, planning ahead for an expected boom in commercial and residential interest.
An uncertain strategy
Stanley has hitched its future to incarceration and it's not alone. Small towns across the country, desperate to reverse their declining fortunes, have eagerly sought out prisons for the jobs and expenditure they promise. In the Ninth District, communities that once would have recoiled at the prospect of a prison within their borders now offer free land, sewer and water hookups, access roads and more to earn the privilege of housing inmates.
The strategy is not without controversy. Many small towns have been torn apart by prison proposals as residents fear prison escapes, lower property values and unwelcome families that might follow inmates to town. In one bizarre Wisconsin dispute, a prison proposal was defeated by fears that the town's children would be infected with HIV by mosquitoes harboring inmate blood.
It appears, however, that the greatest hopes and fears of prison impacts may both be unwarranted. While prisons do bring jobs and money to small towns, their economic multipliers are limited compared to other industries, say prison experts, and prisons often incur a number of unanticipated costs that others end up paying. On the other hand, critics' concerns may also be exaggerated. Property values actually are often enhanced when prison employees move to town and local housing markets tighten. Other dangers are also overstated: Prison breaks are rare and escapees seldom threaten local residents.
Overall, communities that weigh the pros and cons of becoming a prison town are likely to find that the former outweigh the latter, but not always and not by much. Towns would do well to consider other economic development strategies and shouldn't be too eager to offer free land or other concessions in order to host a shiny new lockup.
Moreover, the modest net benefits need to be considered in light of likely future trends, according to analysts. These days, the greatest problem with a prison-based development strategy may be that the market for inmates appears to be stagnating—the growth industry has matured. As crime rates decline and policymakers question the wisdom of spending scarce state dollars on inmate beds and correctional officers, prisons run the risk of becoming half-empty white elephants marooned on the American landscape.
A rural growth industry
There are over 2 million people living behind bars in the United States, four times the number held in prisons and jails just 20 years ago. While some of this enormous growth has been accommodated in existing prisons, most states have built new prisons to house their growing inmate populations. Counties also have spent large sums on new jails or expanded cell capacity. For a variety of reasons, a disproportionate number of these new facilities have been built in nonmetropolitan areas.
In the 1960s and 1970s, an average of four new inmate facilities opened each year in nonmetropolitan counties across the country, according to Calvin Beale, a senior demographer at the U.S. Department of Agriculture (USDA), who considered facilities with at least 150 inmates or 50 employees. In the 1980s, the annual average for nonmetro prison openings quadrupled to 16 per year. Over the next 10 years, the average increased to 24.5 prisons annually.
"Although there's some variation from one year to another, on average during the [past] decade, a new prison was opened somewhere in nonmetro America every 15 days," noted Beale. "In the '90s, about 57 percent of all new facilities were opened in nonmetro counties, although they only have 19 percent of the US population."
The fact that many prisoners now live where corn and soy once grew underlines two rather startling demographic realities. First, there are now nearly as many prisoners in America as there are farmers. And second, convicts, mostly from urban areas, constitute perhaps the only major population group that is moving back to rural America. Not by choice, perhaps, but there they are—at least for 10 to 20 years, with time off for good behavior.
Celling the Ninth
The unprecedented national trend toward increased incarceration during the last 20 years is also seen in Ninth District states, though with considerable state-to-state variation. The number of prisoners roughly doubled in Michigan and Minnesota between 1980 and 2000, tripled in Montana and South Dakota, and quadrupled in North Dakota and Wisconsin. Those figures obscure a wide range in incarceration rates—the number of inmates per 100,000 population. In 2000, Michigan's incarceration rate was 478 while Minnesota's was just 129, among the lowest in the nation.
Head counts
Because the census considers inmates as residents of the locale in which their prison is sited rather than the county from which they came, a local prison can have a striking impact on a town's official head count. If you look at census data for Bon Homme County, S.D., for instance, you'll see a startling imbalance in the male-to-female ratio because the county is home to an 825-bed men's prison.
But prison counts also have a curious economic dimension. Since a number of state and federal programs apportion funding according to population, a prison can provide a financial windfall for its home.
In Minnesota, state officials estimate that the census directs $200 to $300 per year per resident in federal funding. So a town like Rush City, for example, which currently has 950 beds and might be expanded to 1,550, could theoretically add nearly half a million dollars to its annual revenue because it houses the prison.
Moreover, since inmates earn very little money, their presence decreases a jurisdiction's per capita income, possibly allowing it to qualify for federal aid for distressed communities. And since most convicts lived in urban areas prior to conviction, their relocation to nonmetro prisons shifts resources from cities to rural areas.
The sums involved are significant enough to be causing fights. Last May, Michigan municipalities fought what local papers termed a "census fray" over inmate counts after the 2000 census "misplaced" prisoners—locating them in the wrong census tract. State Treasury Department officials said that millions of state dollars could be misallocated if census figures weren't accurately attributed. Marquette officials estimated that the city would lose $250,000 in state aid from gas and sales tax distributions if the inmate population of the Marquette Branch Prison were attributed to a nearby township instead.
In a similar census snafu in Minnesota, the census tract that houses the St. Cloud state prison was reported as having no population, according to the state demographer. Inmates at the Sandstone federal prison turned up in the wrong tract as well.
Mistakes aside, the prison head count has a political as well as an economic dimension. Because districts are redrawn and political representation is allocated according to population, inmate population shifts influence political power, even if the inmates themselves can't vote. Wisconsin politicians recently launched an effort to stop the loss of a US House seat resulting in part from the state shipping thousands of inmates to prisons in other states.
The trend toward rural incarceration is seen widely across the region. Montana's second largest prison, the Crossroads Correctional Facility, was opened in September 1999 in Shelby, a town of 3,216, in the north-central part of the state. The state's largest prison (not a new one) is in Deer Lodge, population 3,421. While most North Dakota prisons are currently in or near cities, economic development officials in Pembina County, in extreme northeast North Dakota, have approached private prison firms with a proposal to build there to accommodate the state's rapidly growing prison population.
In Minnesota, the rural town of Appleton, seeking to revive its flagging economy, broke ground for its own prison in 1990, the nation's second municipality to do so. The facility sat empty for nearly a year after completion in 1992 and struggled for several more when it did find inmates, but it has operated close to capacity since being sold in 1996 to a private prison operator. Including Appleton, nearly half of Minnesota's 8,200 prison bed capacity has been built since 1980, and 84 percent of those new beds are in nonmetro areas.
Wisconsin has added thousands of prison beds since 1980 in both rural and urban settings and now spends over $800 million a year on corrections. But even so, the state has not kept up with its growth in prisoner numbers and it now sends over 4,000 inmates to private prisons in Minnesota, Oklahoma and Tennessee. The Stanley prison will bring home over 1,000 of them, a point that helped sell the prison purchase to some legislators.
But in the Ninth District, the prime example of what USDA demographer Beale wryly calls "cellular rural development" is Michigan's Upper Peninsula (U.P.). Nine of the U.P.'s 15 counties are home to a total of nine prisons and four minimum security prison camps. All but two of the prisons were opened in the last 14 years. And while just 2 percent of Michigan's population lives in the UP's nine prison counties, about 18 percent of its prisoners do.
Jail bait
To gain the potential benefits of a new local prison, county and local leaders have often felt compelled to launch vigorous lobbying efforts and offer significant concessions to state or private prison builders.
"The states and private firms have learned that they don't have to go out and offer things for rural communities to take the prisons," observed Beale. "Rather, they can extract concessions from the rural areas."
Small towns commonly purchase the land and promise to build the water and sewer infrastructure necessary to accommodate the prison. Civic leaders in Rush City, Minn., for example, raised $700,000 in individual and business donations, added it to a $40,000 city contribution and used the total to buy acreage for a prison building site, a condition set by the state in exchange for selecting the town. The neighboring town of Braham, initially selected for the prison, had raised over $800,000 for the same purpose before losing the prison when soil tests found the site was unsuitable.
In Shelby, Mont., officials used a $500,000 community development block grant and an $800,000 US Economic Development Administration grant to pay for infrastructure for the facility built there by Corrections Corporation of America, the country's largest private prison firm.
The pros of cons
The rural development of prisons reflects a symbiosis between small towns desperate to survive and state correctional authorities frantic for prison beds. The political economy of the relationship is appealing in a number of ways. To state officials (or private developers) rural sites are more economical: Modern prisons call for sizable plots of land and rural acres are cheaper than urban. To politically powerful residents of cities and suburbs, sending criminals "up river" is more attractive than siting a cellblock near the local community center. But to small towns the appeal of prisons is simple: jobs.
Stanley, for example, got its prison largely because the local state senator, David Zien, saw the potential for job development in his hard-pressed region. And according to both politicians and economic development officials, the prison's regional payoff will be enormous. "We have helped to save the economy of the region we represent," said Bob Seitz, Sen. Zien's chief of staff. Referring to an Ernst and Young analysis funded by Dominion, the company that proposed and built the prison in Stanley, Seitz said that in addition to the 400 jobs at the facility itself, the prison will indirectly create another 319 jobs. "In the context of Chippewa County, 719 jobs is great," said Seitz.
John Regetz, director of the Chippewa County Economic Development Corp. (CCEDC), said that a typical EDC development project might bring in 50 or so jobs, so the Stanley prison is a huge prize. "It'll provide a tremendous boost to Stanley, absolutely," Regetz said. But the benefits will spread beyond the town, he emphasized. "On our landscape this is very large project not just for this county, but the whole region, the entire Chippewa Valley."
As if to emphasize the point, the CCEDC chose the still virginal Stanley prison as the site of its 2001 annual meeting last May, with 150 or so attendees listening to speeches and mugging for cameras as they posed in inmate cells.
Gold bars in the UP
In the UP, prisons have become a welcome and largely unquestioned part of the economic environment, and a major employer in many of the region's counties. Prisoners make up 2.7 percent of the UP's total population, and watching over them provides a livelihood for nearly 3,000 residents. "It brings a tremendous amount of employment to the UP, a place where good jobs are scarce," said Merry Morash, professor of criminal justice at Michigan State University in East Lansing. "The majority of the employees in the UP really see this as a job that allows them to stay in the UP"
"As far as job creation, it's been a good thing for Newberry," agreed Carmen McLaren, director of the Luce County Economic Development Corp. The Newberry Correctional Facility opened in 1996 as a renovation of the Newberry Regional Mental Health Center that closed in 1992. Newberry lost 300 jobs with the closing of the health center, but the prison now has a staff of 397.
"By getting the prison in here, it's created those state jobs again and those people spend that money locally," said McLaren. It has also given Luce County one of the nation's highest ratios of prisoners to total population: 13 percent of the county's population is behind bars.
Harold Dishaw, a Newberry businessman who pushed hard to get the prison built in town, is convinced that it's been an asset to the local economy. The "$12 million payroll coming into the community was just a big plus," he noted, a boost that prevented the decline of a town that "was hurting big time." Dishaw would do it again without hesitation and even organized a delegation of local leaders to visit the state Capitol recently to say they were ready for more.
Feelings are similar in the UP's Chippewa County, home to 4,332 prison beds at five state facilities, according to Linda Peters, development director and township properties manager for Kinross Township. Like civic leaders elsewhere in the UP, Peters stresses the job creation and spending that prisons generate. "All of the prison workers, they shop at our grocery stores, they buy our gas," she said. According to Eastern UP Regional Planning, Kinross state prisons employ 1,031 people, making them the county's second largest employer and a stabilizing influence in a town that has lost 10 percent of its population over the past decade.
But Peters admits that the stigma of being a prison town sometimes makes it harder to attract new businesses. "You have to keep a positive spin to it," by pointing out that prison workers are a well-paid and sizable market. In a coup for a town of barely 6,000 residents, McDonald's may locate a restaurant in Kinross, says Peters, in part because the prisoners are allowed to purchase fast food once a month from local restaurants. The captive market should prove hard to resist.
Prison protests
While there are decided advantages to having a prison within city limits, most prison proposals have raised at least some level of local protest. In Braham, Minn., residents objected that a proposed prison would change the character of the town. One critic, Les Sundemeyer, printed T-shirts suggesting that Braham would have to change its slogan from "Homemade pie capital of Minnesota" (a title bestowed by the state's governor in 1990), to "Prison capital of Minnesota." When the Braham site failed a soil test, the prison went to Rush City, but residents there objected as well and filed a lawsuit claiming the prison would despoil a wetland. Seven years later, the suit is settled and the prison stands. But hard feelings linger.
Similar disputes have greeted prisons in many Ninth District communities, including Chippewa Falls, Wis., Shelby, Mont., Luce County, Mich., and elsewhere. In some areas, the protests have been strong enough to crush the project; in others, the protests themselves were crushed.
Critics of a prison proposal in Cavalier in North Dakota's Pembina County are determined not to fall into the latter camp. "Why would we even consider building a prison in probably the most gorgeous county in the state of North Dakota?" said Bert Olson, a Cavalier auto and truck dealer. "What I worry about is that once that hummer is built, now you got to fill it, and then there's no turning back. You have changed the social structure of your county forever."
Olson is concerned that prisons will bring crime and social conflict to what is basically a safe and healthy—if less than economically vibrant—community. Prisoners' families sometimes follow them, said Olson. "That's not introducing an element to our community that you can build on." Olson also contends that becoming known as a prison town will also introduce a stigma that could impede tourism and other efforts to help the town economically.
Sara Boudrie agreed. "If I had two job offers, similar pay, I think I would choose the place without the prison," said Boudrie, a loan officer at the United Valley Bank in Cavalier. Boudrie moved up from Fargo six years ago, drawn by the bucolic character of Pembina County. "There's more and more people looking to move out in the country," she said. "Prisons and crime are things that people are trying to get away from."
In contrast, Julius Wangler, director of the Pembina County Jobs Development Authority is hoping that a 500-bed prison will help stem Pembina County's population decline by creating about 200 to 250 steady jobs. The impact would be "tremendous, and it's pretty well recession-proof," he said. Wangler has met with private prison companies and state legislators to ask them to consider Pembina as the site for North Dakota's next prison. The state currently has the nation's lowest prison population, just over 1,000. But that number grew by over 14 percent from 1999 to 2000, the highest growth rate in the country.
Not so good; not so bad
Emotions run hot in prison debates as fragile communities weigh their fears of change and crime against their desperation for economic survival. But according to Thomas G. Johnson, an economist and professor of public affairs at the University of Missouri, "both the proponents [of prisons] and those against them have got it all wrong."
Johnson, a somewhat reluctant "prison guru," has studied the economic and social impact of prisons on small communities across the country. "The proponents claim that this is going to solve all the community's problems, and the fact is that these are not very good economic development strategies," he said.
Prisons don't generate significant numbers of associated industries, as an auto plant might fuel the development of delivery companies, radio assemblers and electronic harness makers, Johnson noted. Such clusters don't gather around prisons. "Manufacturing plants always are more advantageous to the community than the prisons," Johnson explained. "The prisons generate very few linkages to the economy."
In fact, one of the negative linkages of prisons is that they can sharply increase demands on court systems and social services in small communities. Baraga County prosecutor Joseph O'Leary said the prison at least doubled the number of felonies his office had to handle. "It definitely increased the workload," he said. "Let's face it, we've got a sleepy little county here. Probably the bulk of my caseload is drunk driving, domestic violence. Not that those aren't serious offenses, but by far most of my felonies are coming out of that joint. I['ve] got prisoners trying to cut each other's throats or attacking a guard."
Guarding the jobs
Expectations about the local employment benefits of prisons are often exaggerated, according to many prison experts, because prison workers tend to commute considerable distances. "It's fairly common that the town where the prison is located will complain that the workers at the prison aren't living in the town," said Beale, the USDA demographer. "They want them to be prisoners, too, in a sense. And the reality of labor force patterns these days doesn't work that way. They're going to live where they want to live."
According to local newspaper accounts, the 450 inmates and 145 employees at the new Shelby, Mont., prison have had little effect on the local economy. The unemployment rate, school enrollment and home sales were minimally changed a year after the prison opened. Real estate agents and motel owners saw little or no impact related to the prison. Residents explained the modest effect with the observation that few of the prison's workers lived in the town; most commuted considerable distances from their homes.
Some Shelby residents say the town has actually suffered because of the prison. "Shelby has changed and not for the better," observed Patricia Hellinger, a local prison critic, who said that contrary to predictions, business has declined in Shelby since the prison was built, with restaurants closing and other shops shutting down. Both Havre and Conrad rejected the prison that was eventually built in Shelby, she added. "And now there's a telecom company that went into Havre and they're employing 340 local employees. Shelby could have had something like that, but instead we got a prison, which did us no good."
At the same time, many fears about prisons prove to be unfounded or overstated, according to Johnson and other prison experts. "Those against prisons worry about crime rates, land values, about changing the nature of their community," said Johnson. "I don't think there's ever been any evidence of that and I've looked for it."
Some families of prisoners do follow their relatives, as many small-town residents fear, but their numbers tend to be small, their stays temporary, according to experts, and crime rates haven't been shown to change because of this "element."
Prison critics are right to fear that land immediately next to the prison will usually decrease in value. But property values elsewhere in the community are likely to increase in most markets to the degree that prison workers buy homes locally. When the maximum security prison opened in the UP's Baraga County in 1993, "the housing market just shot up," according to O'Leary. "All of a sudden there was a shortage; real estate values went up. There [were] very positive economic impacts on that."
And prison escapes—perhaps the most deep-seated fear of those who oppose local prisons—are rarely a threat to the residents of small communities. Linda Peters in Kinross observed that prisoners aren't likely to hang around town if they actually did get beyond the prison walls. "The prisoners aren't going to come into the housing areas," she said. "They're going to leave. They're going to run either down south to lower Michigan or over in Canada."
Desperately seeking scoundrels
So if the picture with regard to prisons is mixed, what's a town to do? Clearly prisons have some benefits, and if no better alternatives exist, trying to attract one might be a reasonable growth strategy if it's estimated that the hidden costs won't exceed the potential benefits. But the more significant questions these days concern the future course of the prison industry. A number of factors suggest that its boom days are over—for now (see "Busted?"). And for towns like Rush City and Stanley that are still anxious to fill the beds of their bars-and-concrete growth strategy, the lack of demand for prison space couldn't have come at a worse time.
Stanley will probably do fine. After all, Wisconsin is eager to bring home its boys from Tennessee. But Rush City—which opened its prison doors two years ago this month—is still waiting. Inmate populations have run under a third of the prison's 950 bed capacity.
Since fewer prisoners mean fewer jobs, the town's leaders haven't yet seen the payoff they expected for the political support they threw to the prison project and the $740,000 they contributed to buy a building site for it. But Daniel Hoffman, city administrator, says that might change if the state puts more inmates behind Rush City bars. "I think they're going to bring in a couple hundred more, fill up another wing," said Hoffman. "When they're at capacity, there'll be another 80 to 100 jobs out there."
Shirley Hjerpe, a Rush City resident whose farm lies next to the prison, is also trying to be hopeful about the future of her town and its prison. And her hope, too, rests on a curious yearning for more convicts.
"I just wish [the prison] would help the town a little more," said the 75-year-old, who has lived in Rush City for most of her life. "I hate to see the town go under but the way things are going, you don't know. Maybe in time, if the prison itself gets full, maybe then it'll change for the better."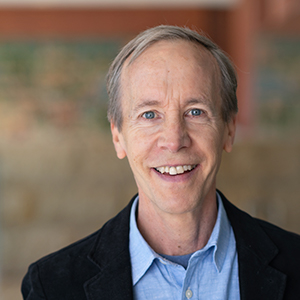 Douglas Clement
Senior Writer
Douglas Clement was a managing editor at the Minneapolis Fed, where he wrote about research conducted by economists and other scholars associated with the Minneapolis Fed and interviewed prominent economists.