Business bankruptcy filings rise
Business bankruptcy filings increased in district states and the nation for the 12-month period ended March 31, 2002, during a time in which the district and national economies softened. Business bankruptcies in Minnesota climbed 17.1 percent, higher than the national average of 10.7 percent. The remaining district states rose at a slower rate than the nation, ranging from an increase of 5 percent to 9 percent.
These increases followed a period when business bankruptcy filings had declined both in the district and the nation. Between 1998 and 2001 business bankruptcy filings in district states ranged from an average annual decrease of 8.7 percent in South Dakota to a 16.7 percent drop in Montana. Meanwhile, the nation and Minnesota declined by about 12 percent at an annual rate during the same period.
Minnesota had the largest number of business bankruptcy filings among district states at 1,888; North Dakota had the lowest at 109.

Source: Administrative Office of the U.S. Courts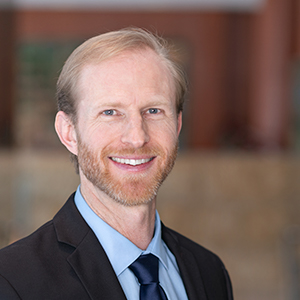 Rob Grunewald
Regional Economic Analyst
Rob Grunewald is an economist with the Federal Reserve Bank of Minneapolis. Grunewald conducts research on community development and regional economic issues. He co-authored "Early Childhood Development: Economic Development with a High Public Return" in 2003 and has written several subsequent articles on the economic and social impact of early learning. He frequently speaks to community and business leaders, policymakers, and media throughout the United States.
Grunewald has served on boards and advisory committees for organizations involved with early childhood development, including Think Small: Leaders in Early Learning, First Children's Finance, and the Minnesota Visiting Nurse Agency. He is also a past president of the Minnesota Economic Association. He holds a bachelor's degree in economics and religion from St. Olaf College and a master's degree in applied economics from the University of Minnesota.