Cures for health care ills
Editor's note: This article is the final one in a series on spiraling health care costs. See earlier articles in the May fedgazette.
Supply constraints, demand inducements and a host of complications that go beyond simple supply and demand have contributed to intertwined problems in the delivery of affordable, quality health care. Proposed solutions for curbing expenditure and improving quality are at least as plentiful as the problems themselves; none of them is perfect but many hold promise.
Some of the proposals are inherently national—universal health insurance, for instance, or limiting patent protections on brand-name pharmaceuticals. But Ninth District employers, policymakers and health care experts also have developed programs to address problems of a local or regional scope. Most of these initiatives are in their early phases, still essentially experimental forays. In their variety and inventiveness, they provide an indication of real potential. The adjacent table briefly describes some of these proposed solutions, and the advantages and drawbacks of each. The following discussion focuses on four ideas that district leaders have found particularly appealing.
Defined contribution
If conventional health insurance renders true costs of health care largely invisible to consumers, making those costs more apparent might reduce health care spending by forcing consumers to evaluate whether or not they truly need medical care, just as they do for any other service or product they buy. A widely publicized idea to do just that is the "defined contribution plan" (DCP), a concept that supporters say can lower expenditure and curb the rise in insurance premiums.
The term encompasses a number of variations, but the basic idea is to shift responsibility for management of health insurance from the company to the employee, similar to the shift of retirement planning from corporate pension plans to employee 401(k)s. Employers contribute a set amount to a health care account for each employee, maybe $2,000 a year for a worker with dependents. Employees pay their medical expenses out of that account but are responsible for any costs above it up to a certain "stop loss" figure, perhaps $4,000, at which point company-paid coverage again kicks in. If the employee doesn't spend the full company contribution in that year, it rolls over into next year's account.
Of the several companies in the Ninth District currently offering DCPs to their employees, Minnesota's Medtronic Inc. is probably the most high-profile. About 14 percent of the medical technology company's employees have enrolled in a DCP run by Definity Health, a Minnesota firm. Medtronic officials estimate they saved 25 percent on health care administrative costs in 2001 for their employees enrolled in Definity.
Other local firms are considering whether DCPs can help curb costs, and several health insurers are responding to the market opportunity with tentative steps. Vivius, also a small Minnesota health insurer, runs a plan similar to Definity's. Minnesota's UnitedHealth Group is beginning a pilot DCP. Aetna, Humana and Cigna have launched small DCPs alongside their more conventional plans.
It's too soon to tell if DCPs will succeed. Some critics say they encourage workers to skimp on their health care—a false economy if neglecting preventive care results in higher long-term medical expenses.
Other analysts say that consumers find the idea confusing, which leads to low sign-up rates. When the University of Minnesota offered Definity's program to 15,622 employees during a November 2001 enrollment period, only 683 (4.4 percent) chose it. Most employees signed up for more traditional health maintenance programs. Independent health care analyst Allan Baumgarten says the cost structure wasn't attractive enough to pull employees out of conventional plans, and "eyes glazed over" when employees listened to explanations of the DCP concept. But not all employees shun DCPs. At Ridgeview Medical Center in Waconia, Minn., 82 percent of employees signed up for the Definity program in 2001 and administrators have said they anticipate substantial cost savings.
"They could grow rapidly over the next few years, be acquired by existing health plans, or fail if they do not deliver on their promises," wrote Jon Christianson, an economist at the University of Minnesota's Carlson School of Management, in a recent report on defined contribution plans. "The companies producing these products are now at a critical juncture."
Report cards
Another problem in health care is lack of information, at least for consumers. Is the generic drug as good as the brand name? Is your doctor competent? How much experience does your hospital have with operations of the sort you're considering? Are you paying the right price? "Quality is an important attribute in health care markets and hard to verify," said Michael Chernew, an economist at the University of Michigan in Ann Arbor. "The sector is notoriously plagued by a variety of information imperfections."
The Leapfrog Group, an association of 90 of the country's largest employers, has developed a strategy to address the information shortfall: Survey hospitals about their procedures, and then inform employees which hospitals practice good medicine. The group—whose founders include district-based corporations 3M, Cargill, General Mills and Target—rated hospitals in six regions across the country (including Michigan and Minnesota) on their experience with high-risk procedures, the degree to which they've computerized prescription systems and the level of specialist-training for staffs of intensive care units. Leapfrog, which expanded its initiative into south-central Wisconsin this spring, says its ratings will create better-informed health customers and pressure hospitals to improve their practices.
Other health rating systems exist. Federal and state governments, for example, often provide evaluative data on hospitals and health plans. But finding and interpreting government health data can be difficult. The information has to be consumer-accessible, say experts, if it's to be useful. QualityCounts, a service of the Madison-based Employee Health Care Alliance Cooperative, provides a user-friendly Web site with information on doctors, hospitals and clinics in south-central Wisconsin. As part of its defined contribution program, Definity Health has set up its Web site with information on doctors, hospitals, diseases and treatments; company officials say it's a critical part of helping members make informed decisions on spending their medical dollars.
Economists give mixed grades to report cards. Chernew and his colleagues found that employees consider report cards valuable in their decisions regarding health plan enrollment; in fact, they're willing to pay $276 per year to avoid a lower-rated plan. But other economists say that report cards have unintended consequences. Northwestern University economist David Dranove and his colleagues recently found that while report cards provide valuable information to patients, they also create incentives for doctors and hospitals to treat only healthier patients and avoid the sickest, in order to improve their "grades." According to their study, report cards generally lead to higher costs and worse health outcomes.
Drug discounts
Few health care issues have gotten as much press lately as pharmaceutical prices, and for good reason. Drugs are the most rapidly growing part of the health care bill. And because senior citizens are both more likely to need prescription drugs, and more likely to vote, drug prices are a hot issue for politicians. At the national level, both parties have weighed in with proposals to control drug prices. But even at the state level, district policymakers have announced initiatives to curb costs.
After a statewide pricing survey found that residents without prescription drug insurance faced wide variations in drug prices, Wisconsin legislators introduced a bill that would give over 1 million uninsured residents the same negotiated price discount for prescription medicines that Medicaid patients receive. The bill didn't make much progress in the budget-focused session, but advocates plan to introduce it again early next year.
A similar bill made greater headway in the Minnesota Legislature this spring, but in an issue-rich/revenue-poor session, the bill never got to the floor for a vote. Its cost would have been limited because only Minnesotans earning less than 250 percent of the federal poverty line were eligible. (Wisconsin's bill had no means-test.) Efforts to restrict drug pricing are also being discussed by policymakers in Michigan and Montana.
In South Dakota, one gubernatorial candidate, state Sen. Jim Hutmacher, has suggested that several states in the region should form a buying cooperative to negotiate lower prices from pharmaceutical firms. "The problem with South Dakota is, we're just too small by ourselves," he told the Sioux Falls Argus Leader. "The drug companies say 'hey, 700,000 people, I don't even have to talk to you.' But if we had several states and Manitoba in a cooperative we could push ourselves into a position to bargain."
Buyer alliances
Collective bargaining is also the strategy behind health care buyer alliances that are forming in various parts of the district. By creating large purchaser groups and self-managing their health plans, some employers hope to push back price increases. One of the more experienced alliances in the district is the Buyers Health Care Action Group (BHCAG), a coalition of Twin Cities employers that began contracting directly with physicians and hospitals in 1997. BHCAG's health plan insures about 140,000 workers from 25 employers and claims to have limited annual premium increases to about 10 percent, compared with average increases of about 15 percent for other Twin Cities health plans.
But the strategy may play a more crucial role in rural parts of the district where small markets attract just one or two health care providers or insurers, giving the latter near-monopoly power to set prices. By creating larger markets, alliances hope to increase the range of health care choices, stimulate competition and control costs.
Seven Minnesota counties near the North Dakota and Canadian borders created the Northwest Minnesota Health Care Purchasing Alliance late in 1999. "In this area we have basically one choice in health plans," said Tom Jorgens, chair of the Alliance and president of PolyCell Technologies in Crookston, Minn. "Roughly 80 percent of the market is in that one company and most of the other [insurers] have pulled out."
Local businesses face annual cost increases of 20 to 40 percent, according to Jorgens, and many small employers and farmers have no health insurance. The Alliance's first attempt to create a health plan fell through late last year, but Jorgens is optimistic that they'll have a plan online by fall 2002. "We've had a lot of learning to do, a lot of twists and turns and a few speed bumps that slowed us down," he said. "But I think we're fairly confident that we can get it out by then."
In February 2002, employers in the La Crosse, Wis., area announced the formation of the Coulee Area Regional Employers Health Action Cooperative (CARE) with the same basic aims of better quality, choice and cost control. "La Crosse is the third highest area of health care costs in the state of Wisconsin," said Stephen Rudolph, CARE's chief executive officer. "By banding together, we create an opportunity for employers ... to slow cost increases and improve quality by holding providers accountable." CARE currently has 35 members employing 4,000 workers, and it aims to expand in an 11-county region in western Wisconsin, eastern Minnesota and northeast Iowa.
"The big dogs can negotiate discounts," observed La Crosse Mayor John Medinger, who sits on Care's steering committee. "It's the little guy, the small-business person out there that really doesn't have any negotiating power, and that's why these co-ops are important." Medinger notes that "there is no magic pill" but if CARE can help hold costs down and introduce efficiencies, "I think this is worth a try."
Purchasing alliances may help employers counteract provider concentration to an extent, and Medinger says they've "had a positive benefit" in other Wisconsin communities. But experience elsewhere in the country indicates they don't always meet their goals. A recent RAND study of the nation's three largest statewide small-group purchasing alliances (in California, Connecticut and Florida) found that they didn't succeed in reducing health insurance premiums or improving offer rates. But the alliances did permit employers to offer significantly greater choice in the number and types of plans. Greater choice, but not lower costs.
Prognosis?
If this quick review of health care initiatives in the district is any indication, there are plenty of ideas, a crop of promising programs, but still a lot of doubt. The boundless complexity of health care markets chastens any who claim to have found the miracle cure.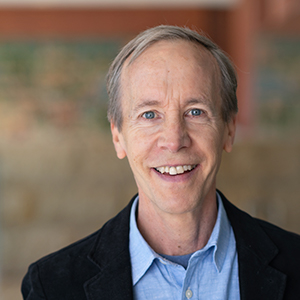 Douglas Clement
Senior Writer
Douglas Clement was a managing editor at the Minneapolis Fed, where he wrote about research conducted by economists and other scholars associated with the Minneapolis Fed and interviewed prominent economists.