Steve Hjerpe sticks a plug of tobacco in his mouth, chews it like a nicotine cud and spits hard. Before the juice has hit the ground, the dairy farmer resumes a monologue about living with a prison in his backyard. "We call it 'Rush City University,'" he jokes, referring to the expansive "campus" that lies 4,000 feet from his home. "But we get along fine over here with them. We have no trouble with the prison."
Hjerpe's cornfields wrap around Minnesota's newest prison in Rush City, about 60 miles north of Minneapolis, like a horseshoe around a stake, and the farmer says that having a prison nearby has, well, its pros and cons.
His property values took a substantial hit when construction started in 1997, but Hjerpe believes the state might compensate him. And when the prison first turned on the yard lights, it was a rude awakening. "At night it looks like a city here, with all them lights," says Hjerpe. But it actually makes night chores easier.
All in all, concludes Hjerpe, the $89 million prison is a pretty good neighbor. Prison officials let him hay several acres of canary grass, and they turn off the loudspeakers at night if he calls to object.
But the farmer says that he and the town had much higher hopes for the prison. It doesn't buy his milk, for example. "You see everything getting trucked in, food and all this other stuff, shipped right from the [Twin] Cities," says Hjerpe. "And most of the workers are not from Rush City." Prison workers sometimes eat at local restaurants and prison vehicles buy fuel at the gas stations, but the impact is small, he contends. "I just don't think it's done anything for this town."
Not everyone is so negative. City Administrator Daniel Hoffman says there's no doubt that the prison has injected money and employment into the area. While it's true that just 23 of the prison's 220 employees live in the town itself, Hoffman notes that 137 live within a 30-mile radius. And prison jobs pay far better wages and benefits than the average local job.
Still, it's hard to reach the conclusion that Rush City is booming because of its prison, which opened two years ago. Downtown remains sparse and retailers indicate that prison workers represent a small fraction of their business. Many locals now believe that the town's economic future is tied more closely to the rapid northward sprawl of the Twin Cities than to the prison. Rush City, it seems, is becoming a bedroom community for commuters as well as criminals.
Over the last two decades, as America has gotten tough on crime, small towns like Rush City have looked to incarceration as an engine of economic growth. Prisons will bring jobs, the jobs will bring wages, and those wages will multiply through the local economy. This growth strategy has echoed through many small communities across the country, especially in rural areas hungry for jobs.
Whether it's a wise and effective strategy, however, remains a topic of considerable debate. Critics argue that prisons harm the character of small towns. Advocates counter that they provide a stable, clean industry to distressed communities. But with 2 million people already behind bars, falling crime rates and waning political support for "get tough" measures, a major question is whether prisons remain a growth industry at all, let alone a prudent one for small towns.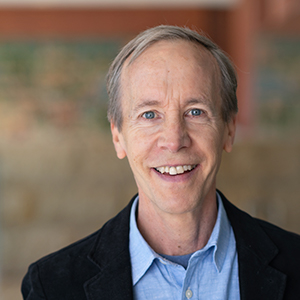 Douglas Clement
Senior Writer
Douglas Clement was a managing editor at the Minneapolis Fed, where he wrote about research conducted by economists and other scholars associated with the Minneapolis Fed and interviewed prominent economists.