Burstein, Melvin and Arthur Rolnick. "Congress Should End the Economic War Among the States: Federal Reserve Bank of Minneapolis Annual Report Essay." The Region 9, no. 1 (March 1995): 3-20.
Currie, Janet. "Early Childhood Education Programs." Journal of Economic Perspectives 15, no. 2 (Spring 2001): 213-238.
Currie, Janet, Eliana Garces, and Duncan Thomas. "Longer-Term Effects of Head Start."The American Economic Review 92,
no. 4 (September 2002): 999-1012.
Erickson, Martha Farrell and Karen Kurz-Riemer. Infants, Toddlers and Families: A Framework for Support and Intervention. New York: The Guilford Press, 1999.
Farran, Dale C. "Another Decade of Intervention for Children Who Are Low Income or Disabled: What Do We Know Now?" In Handbook of Early Childhood Intervention, edited by Jack P. Shonkoff and Samuel J. Meisels, 510-548. Cambridge University Press, 2000.
"Head Start in Minnesota: Minnesota Head Start Annual Report," January 2000.
Heckman, James J. and Pedro Carneiro. "Human Capital Policy." Working paper, University of Chicago, August 2002.
McCullough, David. John Adams. New York: Simon & Schuster, 2001.
Early Childhood and Family Support [online]. Minnesota Department of Education Early Learning Services [cited December 2002].
"Preschool for All: Investing in a Productive and Just Society." A statement by the Research and Policy Committee of the Committee for Economic Development, 2002.
"The Ruin of Britain's Universities." The Economist 365, no. 8299 (16 Nov. 2002): 51-52.
Schweinhart, Lawrence J. Significant Benefits: The High/Scope Perry Preschool Study Through Age 27. Ypsilanti, Michigan: High/Scope Press, 1993.
U.S. Department of Education. "Building Strong Foundations for Early Learning." Guide to High-Quality Early Childhood Education Programs (November 2000).
Return to: Early Childhood Development: Economic Development with a High Public Return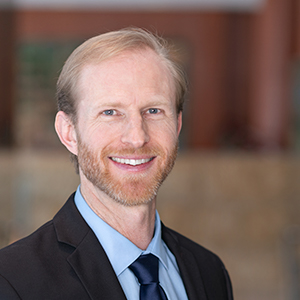 Rob Grunewald
Regional Economic Analyst
Rob Grunewald is an economist with the Federal Reserve Bank of Minneapolis. Grunewald conducts research on community development and regional economic issues. He co-authored "Early Childhood Development: Economic Development with a High Public Return" in 2003 and has written several subsequent articles on the economic and social impact of early learning. He frequently speaks to community and business leaders, policymakers, and media throughout the United States.
Grunewald has served on boards and advisory committees for organizations involved with early childhood development, including Think Small: Leaders in Early Learning, First Children's Finance, and the Minnesota Visiting Nurse Agency. He is also a past president of the Minnesota Economic Association. He holds a bachelor's degree in economics and religion from St. Olaf College and a master's degree in applied economics from the University of Minnesota.