Following the passage of the Indian Gaming Regulatory Act (IGRA) 15 years ago, Indian casinos flourished across the United States, particularly in the Ninth District. From the eastern point of the Upper Peninsula to the western reaches of Montana, a map of the district is—depending on your point of view—bejeweled or besmirched with Indian casinos.
There are 58 Indian casinos in the district, though that number may well change by the time this fedgazette gets into your hands: New ones pop up quickly, names change and data aren't standardized nationally. They range widely in size. The Mille Lacs' two casinos, for example, have 4,000 slot machines between them, while the modest Rosebud Casino in Todd County, S.D., has just 250 machines. A few district casinos are bigger than Mille Lacs' and other reservations have no casino at all.
Numerically and financially, casinos tend to cluster in the eastern portion of the district, where various factors—tribal interest, large metro markets, state government acquiescence—have favored their growth. The Bay Mills and Keweenaw Bay Indians began their own high-stakes gambling ventures in the early 1980s—well before IGRA formally legalized such operations—and the Upper Peninsula has been a national leader ever since.
The U.P., northwestern Wisconsin and Minnesota now account for nearly two-thirds of the total number of casinos in the Ninth District and about 87 percent of their estimated 1998 revenue. North Dakota casinos do reasonably well on a per casino basis, but South Dakota and Montana casinos, hampered by heavy non-Indian video gambling machine competition as well as geographic isolation, are quite small by comparison to the eastern district casinos.
In any gambling proposition, losers far outnumber winners, and casino operations are no different. In the Ninth District, as in the nation generally, estimated casino revenues are very unequally distributed among reservations. Of the 42 district reservations for which 1998 casino revenues could be estimated, the top five account for 54 percent of casino revenue but just 5.5 percent of reservation population. The top 10 generate 71 percent of casino revenue for 18 percent of district reservation population. At the other end of the scale, the bottom 10 reservations have 1 percent of casino revenue but 42 percent of total reservation population. Some of the smallest casinos are said to be losing money, but their owners say they'll restore them to profitability with better marketing campaigns.
These data undermine the new myth about Indian casinos, that they've enriched all American Indians. In reality, the median per capita income of district reservation residents was $10,291, less than half that of residents in all district counties ($23,099).
"You know, 15 years ago we had the stereotype of all Indians being drunks, unemployed, uneducated and on welfare," observed Lee Cook, director of the American Indian Resource Center at Bemidji State University in Minnesota. "And now, we all have big casinos, lots of money and we're all good looking. It's amazing. The perception has changed overnight. But on the other hand, a lot of people still don't like us. It's a funny kind of thing."
—Douglas Clement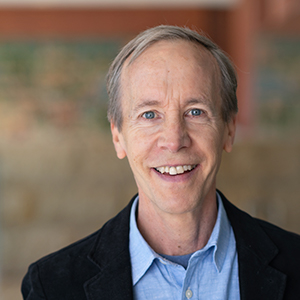 Douglas Clement
Editor, The Region
Douglas Clement was a managing editor at the Minneapolis Fed, where he wrote about research conducted by economists and other scholars associated with the Minneapolis Fed and interviewed prominent economists.