Small towns often fear change, and in the early 1990s, the citizens of Hinckley, Minn., worried that a new casino being built nearby would harm the vitality of their community. Meetings were held, speeches made, editorials written. But the casino went up anyway, and soon gamblers streamed in from the Twin Cities to the south.
To someone standing in Hinckley's downtown today, it might well seem that the town's worst fears have been realized: Stores have closed. Churches moved out. Even the heartbeat of America stopped dead at the end of Main Street a year ago, when the Chevrolet dealership pulled the plug on its neon sign.
But just a mile or so from downtown, near the entrance to Grand Casino Hinckley, a very different picture emerges.
Hinckley Chevrolet's neon heartbeat glows healthier than ever at its bright new dealership just a few hundred feet from the casino. The Presbyterians have opened up a new church, bigger and better, near the entrance to the gambling emporium. A golf course, hotels, a movie theater, restaurants—all the symbols of a vibrant tourist economy have blossomed here in the past decade. And they owe it all—or at least in part—to the Grand Casino.
"It's all been good for us," said Bill Strusinski Sr., president of Hinckley Chevrolet. "The economic engine, if you will, called Grand Casino Hinckley, has been generating lots of visits for us, generating sales here. ... It made very good sense for us to locate where the action is." And the casino is definitely where it's at.
Some bad with the good
It's not all upside. Traffic is horrendous in the summer. The old downtown has clearly seen better days. Property and violent crime rates have been pretty stable in Pine County over the last decade, but vandalism and DUI arrests are up significantly. Still, it's hard not to be impressed by the new economic activity here, and the casino has been the major catalyst.
Moreover, the Mille Lacs Band of Ojibwe, owners of the casino, has done well for itself. The Mille Lacs reservation is one of the more prosperous in the state, fed by revenues from the tribe's two casinos, the one in Hinckley and a similar one in Mille Lacs County to the west.
Between 1989 and 1999, despite a huge influx in population—drawn in part by the prospect of new casino jobs—per capita income (adjusted for inflation) increased 322 percent for Mille Lacs reservation inhabitants. Median household income was up 213 percent to $30,422 (compared with $47,111 for Minnesota as a whole). The proportion of reservation children below federal poverty levels declined 67 percent. Unemployment rates went up 7 percentage points, but that's largely because both labor force size and participation increased dramatically.
New buffalo or cash cow?
Because of success stories like this, many refer to Indian casinos as the "new buffalo"—the modern source of tribal wealth and sustenance, and the core of renewed economic and cultural vitality. With the growth of casinos and casino revenue, much attention has come to bear on how those revenues are being distributed. In Minnesota and Wisconsin, for example, pressure has increased on rich tribes with successful casinos to share with poorer tribes that lack them. Rich tribes respond that they do share their wealth and that non-Indians who for decades ignored or exacerbated Indian poverty have little standing to criticize inter-tribal inequalities.
Another dispute is growing ever more heated in these days of yawning budget deficits. Pundits and policymakers looking for additional revenue increasingly portray Indian casinos as bountiful cash cows whose profits could be better distributed. And by that they mean, the state should get more. Since tribes must periodically negotiate agreements—called "compacts"—with the states in which their casinos are located, those state governments are hoping to get a bigger piece of the gambling action.
Indians counter that when Congress passed the Indian Gaming Regulatory Act (IGRA) in 1988, granting them the right to run gambling establishments on tribal lands, the Act also gave them the responsibility to use gambling revenues "to promote tribal economic development, tribal self-sufficiency and strong tribal government." Nothing in this language says anything about bailing out state governments, noted Richard Ackley, chair of the board of the Sokaogon Mole Gaming Corp., which operates the Mole Lake Regency Casino in Forest County, Wis. "The intent of this act was to assist Indian tribes in reaching self-sufficiency."
But missing from this growing debate is a solid look at the costs and benefits of casinos, both for their reservations and the areas in which they're based. Economists point out that gambling proponents tend to overstate the benefits of Indian casinos while casino critics often exaggerate their costs. At the same time, economists say, a number of actual benefits and true costs are usually neglected or discounted in the casino debate—in part because they can be difficult to measure, or politically awkward to raise.
In particular, casino opponents tend to neglect the very real entertainment value of casinos—millions of consumers voicing their preferences by spending money on casino gambling—and they often count as "costs" money flows that are, in fact, simply transfers from one person to another. By the same token, casino proponents usually overstate the job creation and tax revenue benefits of casinos, neglecting the fact that any money spent at a casino would, in the casino's absence, create jobs and tax revenue elsewhere.
While economists have yet to reach a definitive cost-benefit estimate on Indian casinos—the work is "still in its infancy," said the National Research Council in 1999—what is clear is that Indian casinos are neither cure-all nor catastrophe for the tribes or communities that host them. And more solid economic analysis would give policymakers a better look at how to maximize net benefits, by ensuring that both costs and benefits are measured accurately, and by offering economic policy options to reduce costs and enhance benefits.
Indian casinos in the Ninth District
Indian casino gambling is big business, one of the fastest growing segments of the gambling industry nationally. Within the Ninth District it accounts for the lion's share of per capita gambling expenditure in both Minnesota (67 percent in 2000) and Wisconsin (79 percent), compared with just 19 percent nationally. In Michigan and North Dakota, Indian casino gambling accounts for about 34 percent of per capita gambling expenditure.
Casino proponents in the region don't believe they've satisfied the demand for their product, though, and they continue to announce plans to expand existing operations or develop new ones. And as growth plans are unveiled, they're met with both enthusiastic support and passionate opposition.
In September 2002, then-Gov. John Engler of Michigan negotiated a land swap with the Bay Mills Indian Community, which runs two casinos in the Upper Peninsula's Chippewa County, that would allow them to open a casino in Port Huron in the Lower Peninsula. Casino backers promised 1,200 jobs to a town facing 9 percent unemployment, and citizens embraced the plan, 54 percent to 46 percent in a 2001 advisory vote.
But opponents of that plan and others like it in Michigan quickly launched legal challenges and protest campaigns. "Indian casino gambling is a mobster's paradise," said Marcia Heirman, founder of Citizens Exposing Truth About Casinos (CETAC). Heirman complains that casinos lead to gambling addiction, crime and divorce.
Gambling critics in other district states have also fought casino expansion. At legislative hearings a year ago in St. Paul, Minn., casino opponent Arlene Reed testified that Indian casinos had contributed to a $2,000-a-visit gambling addiction. "I was lying to my husband, lying to my employer and worst of all, lying to myself," she said. A like-minded editorial in the Grand Rapids Press recently complained, "Like some out-of-control maniac at the craps table, Michigan continues to put down chips on casinos without calculating the consequences."
Hitting the jackpot?
So, what should be included in such calculations? Casino advocates, whether announcing new casinos or justifying current operations, emphasize benefits of job generation, income streams, multipliers and tax revenues that they claim are the outcome of building and running a casino.
The Lac du Flambeau Band of Chippewa, for example, held a press conference last October to spark support for expanding Indian casino gambling in Wisconsin. Amending current casino agreements between tribes and the state would increase state employment by 24,500 jobs, said tribal president Henry St. Germaine, to more than 59,000. "And it would also raise income and sales tax revenues received by the state by an additional $50 million to a total of $137 million per year."
Similarly, the Great Plains Gaming Association issued an analysis in 2001 saying that five Indian casinos in North Dakota had generated direct and indirect revenues for the state of $500 million from 1997 to 2000, creating more than 2,000 full-time jobs. The Minnesota Indian Gaming Association, representing nine of 11 of the state's tribes, told the state Legislature in 2001 that tribal casinos generated direct economic benefits of over 14,000 jobs in 2000, with $250 million in payroll, $187 million in direct purchases and millions more in taxes.
Missing costs and murky multipliers
In reviewing arguments like these, economists note several faults. Economic multiplier reports of this sort, observed the Montana Gambling Study Commission in 1998, "are imprecise, [and] tend to be overstated."
In particular, proponents of casino expansion (and business growth generally) tend to exaggerate net benefits by not recognizing opportunity costs—that is, the benefits foregone by not pursuing an alternative course of action. While it's true that casinos involve capital investment and income streams that generate jobs, purchases, indirect multipliers and taxes, the same could be said for any alternative use of the monies that go into a casino.
A careful analysis would compare a casino with other alternatives in order to assess net benefits. From the point of view of a society's economic efficiency, a casino may or may not be the best use of funds. There might be better bets. But casino promoters aren't going to mention that.
Several deadly sins
Opponents would include very different factors in their calculation of casino impacts, and their shortcomings in economic analysis are of a different sort.
Gambling is "a menace to society, deadly to the best interests of moral, social, economic, and spiritual life, and destructive of good government," according to the Social Principles of the United Methodist Church. CETAC's Heirman is a church member who objects to Indian casinos on those grounds precisely. And while such broad objections are a bit difficult to quantify, a critic's list of social costs is fairly clear nonetheless.
Casinos generate crime by leading individuals to lose money and commit crimes to recoup their losses, argue their critics. Casinos also concentrate large numbers of people with money in one place, creating opportunities for thieves. By inducing people to lose large amounts of money, casinos also raise bankruptcy rates. Furthermore, say casino critics, individuals are more likely to develop gambling addictions when casinos proliferate, and the uncontrolled need to gamble will result in lost productivity at work, greater reliance on welfare and increased likelihood of divorce.
Measuring such costs is difficult, if not impossible—what is the true cost of divorce, beyond legal fees, alimony and child support? But a more fundamental objection made by economists is that many of these estimates include things that are not truly costs, but rather transfers of wealth.
Transfers, not costs
Take as an example a 1995 report on the economic impact of Indian casino gambling by the Wisconsin Policy Research Institute. WPRI estimated that the social costs of Wisconsin's Indian casinos ($321 million) virtually negated their economic benefits ($327 million). A more detailed WPRI analysis of social costs issued a year later revised the cost figure down substantially, to $138 million.
But even that lower estimate is suspect. Economist Douglas Walker at Georgia State University points out that the per gambler cost figure used by WPRI ($9,469) includes such items as bad debts, welfare costs and thefts. But these items are not, say economists, true costs at a societal level. Rather, they're transfers from one party to another: They don't lower net economic welfare of a society even if they're painful to the person whose debt isn't repaid, whose taxes pay for welfare or whose jewelry is stolen to feed a gambling habit. On the other hand, the costs involved in arresting and adjudicating a gambler who commits a crime do represent real resource costs, expenditures that are no longer available for other economic uses.
Walker thus reduced the social costs per pathological gambler per year from $9,469 to $2,974. That would bring the social costs of Indian casinos in Wisconsin down to less than $41 million. And even that estimate applies only if addictive gambling (rather than, say, alcoholism or depression) is the primary disorder which brought about such costs and then only if the estimates of those costs (which WPRI based on a sample of 98 Gamblers Anonymous members) are accurate. (Still, if compared to WPRI's estimate of $327 million in Indian casino benefits—their estimate of net consumer spending at Indian casinos, which economists would say is the entertainment value of such gambling—costs of $41 million leave a very positive benefit-cost estimate behind.)
When economists at the University of Chicago estimated the costs of gambling for a national study, they excluded transfer "costs," calculated a figure of $900 per problem gambler and arrived at "the annual cost estimate for pathological and problem gambling in 1998 of $5 billion."
A large figure, certainly, but as the economists noted, it should be viewed in context. Estimates of the measurable costs of other public health problems are far higher: drug abuse ($110 billion), alcohol abuse ($167 billion), smoking ($72 billion) and motor vehicle crashes ($71 billion).
The local effects
Still, national estimates of the impact of pathological gambling, and theoretical discussions of transfers vs. true economic costs, do little to allay the anxieties of local communities about proposed casinos. Even if the quantity of money stolen due to gambling isn't a true cost in an economic sense, a community will incur related law enforcement costs if casinos increase crime. Right?
Recent economic research sheds light on the impact of Indian casinos by measuring their pros and cons for tribal members, and by pointing out that casinos are likely to have both negative and positive spillovers to the communities in which they locate.
Last September, University of Maryland economists William Evans and Julie Topoleski issued a National Bureau of Economic Research study comparing a variety of outcomes before and after tribes opened casinos to the same outcomes for tribes that didn't. Their analysis of national data showed that—compared with those without casinos—tribes opening casinos experienced a 12 percent population increase and a 26 percent employment increase. The fraction of adults who were working but still poor fell by 14 percent. "We found ... tremendous employment gains that are generated by the opening of these casinos on reservation land," said Evans.
The counties in which those casinos were located had both positive and negative changes. The number of available jobs per adult increased by 4 percent relative to those counties without casino openings, and mortality decreased 2 percent. On the downside, auto thefts, larceny, violent crime rates and bankruptcies all increased by about 10 percent. Similar but smaller changes occurred in counties nearby new casinos. "These results," wrote Evans and Topoleski, "are instructive about some of the likely winners and losers from the rise of casino gaming on reservations ... [but] a full cost-benefit analysis of tribal-owned casinos is beyond the scope of this paper."
Casino effects in the Ninth District
A statistically less sophisticated look at a number of socioeconomic outcomes for reservations with casinos and their surrounding communities in the Ninth District reaches roughly similar conclusions. The fedgazette grouped the 42 district reservations for which casino revenue estimates were available into four groups—those with little or no casino revenue in 1998, and those in the bottom, middle and top thirds of per capita casino revenue—and then compared a variety of changes from 1990 to 2000. (See table.) These results should be interpreted with caution; in contrast to Evans and Topoleski's, this analysis does not control statistically for a number of relevant factors (for example, the richest casinos tend to be close to large cities) and may well obscure significant relationships.
Our analysis shows that during the decade, all reservations showed increases in population and income, as well as decreases in unemployment and poverty, but reservations with higher levels of per capita casino revenue showed far greater changes. The counties in which these reservations are located also varied by level of reservation casino revenue. Broadly speaking, counties with reservations that had high per capita casino revenue ("rich casino counties") tended to have greater population growth, higher per capita income, and greater declines in unemployment from 1990 to 2000.
Rich casino counties also had higher property crime rates in 2000 than did the poor casino counties. But in 1990, their crime rates had been even higher, meaning that rich casino counties experienced a greater drop in property crime rates during the decade than did poorer casino counties.
Per capita income changes over the decade were similar for all county groups (16 percent to 19 percent) except those without casinos (4 percent). But again, this analysis did not control for other important factors and should be interpreted with caution.
Other costs and benefits
These analyses and most others neglect a number of other socioeconomic impacts of Indian casinos, including what economists call "rent seeking" costs and human capital development.
Because gambling in general—and casinos in particular—are tightly regulated by federal and state governments, parties seeking to expand or restrict such operations tend to engage in expensive lobbying efforts. Those expenditures are a direct cost to society, since the money thus spent is unavailable for other purposes.
"Constraints on supply are usually implemented because policymakers and the general public remain skeptical about the potential costs of creating an unconstrained or laissez-faire marketplace for gambling products," wrote economist William Eadington, of the University of Nevada-Las Vegas. "As a result, the political process for changing the legal status of gambling is often dominated by rent seeking behavior of stakeholders, manifested in lobbying efforts or referenda."
In Ninth District states, gambling proponents spend big money on such efforts. One prominent example: Several Indian tribes in Minnesota were accused of donating more than $350,000 to President Clinton and the Democratic National Committee in the mid-1990s to persuade the Department of the Interior to rule against a proposal by three Wisconsin Indian tribes to build a casino in Hudson, Wis. More recently, Boyd Gaming, owners of a riverboat casino in Indiana, hired a Chicago law firm at $500,000 a year to lobby against new casinos that Upper Peninsula Indian tribes hope to open on the Lower Peninsula.
In Wisconsin, Indian tribes contributed generously to newly elected Gov. Jim Doyle's inauguration ceremony in January, well aware of upcoming negotiations over tribal compacts. "We're looking for longer terms and an expanded scope of games, which would be a way to increase the revenue, and a way for the state to justify additional revenue payments by the tribes," said Bob Chicks, president of the Stockbridge-Munsee Band of Mohicans, who attended the ceremony.
(Rent seeking isn't limited to casinos. Montana businesses raised $773,000 in 2000 to fight a proposed constitutional amendment that would have outlawed all gambling in the state. Amendment supporters collected $6,632 for their anti-gambling campaign. Lobbyists in South Dakota spent $2 million pushing for video lottery gambling legislation in the 1990s.)
On the other side of the balance sheet, an indirect benefit of casinos is the increase in human capital that has flowed from the use of casino revenues for health and education of the country's Indian population. Historically, Indians have suffered from lower health status and poorer education than virtually any other population group in the country. Casino wealth has begun to reverse that situation.
The Mille Lacs Ojibwe, for example, have built two new schools, an expanded Head Start program, a new health clinic, better housing and a water system. The Leech Lake Ojibwe similarly support 10 Head Start centers and college scholarships. The Forest County Potawatomi built a $10 million health care center in a county that had no doctor before the tribe opened its casinos. The St. Croix Chippewa opened a $3 million health clinic in 2001, and the tribe also pays for post-secondary education for their young.
Measuring human capital is difficult, and building it is a long-term investment, but district Indians are convinced it may ultimately be the most significant casino payoff. Gambling revenues have given them educational options that weren't feasible before, said Lee Cook, director of the American Indian Resource Center at Bemidji State University in Minnesota, and resulted in "geometric" increases in high school and college graduates. "I wasn't crazy about gaming" when it started a decade ago, said Lee. "And I'm still not really crazy about gaming. But I know that the kind of change in culture and behavior and the climate of development and education that has happened in those reservations that have casinos ... has been incredible."
Upping the ante
Casinos will remain deeply controversial, economically and politically, for the foreseeable future. Critics will attack them for causing social decay; supporters will exaggerate their economic multipliers. Politicians will likely say they should be contributing more to state coffers and may threaten competition in order to gain concessions.
But any future discussion of casinos should include a comprehensive look at casino costs and benefits, not a narrow focus on a particular winner or loser. Benefits certainly include the entertainment value of gambling—a revealed preference, as economists would call it, that can be measured in dollars spent—and improved welfare on Indian reservations. "The question is, has this helped the average Indian living on a reservation with a casino," said economist Evans. "And I think if you asked Indians with a casino, the answer is clearly yes. And if you take a look at the numbers, the answer is clearly yes."
But costs must also be accounted for, and to some degree casino costs include externalities like greater criminal justice expenditure and increased compulsive gambling. If casinos "pollute," in that sense, such costs should be reflected in the price of their product. "The way an economist would frame this is that people want to gamble, and so to some level you want to give them the products they want," said Evans. "But you want to be able to control the damage associated with it. ... You want to be able to have some way of internalizing these costs ... so if there is a crime problem, you want to be able to tax these industries to control those costs."
Tribal sovereignty and the structure of IGRA prevent direct taxation of Indian casinos. But many casino tribes are clearly aware of both their potential for growth and the political realities of the situation, and they seem likely to up their ante. "The tribes know that the future depends on a partnership," observed Richard Ackley, of Wisconsin's Sokaogon Mole. "So if the state says we'll give you an indefinite compact, or a 30-year or 50-year compact, the tribes are more than willing to increase their investment in the future of this state."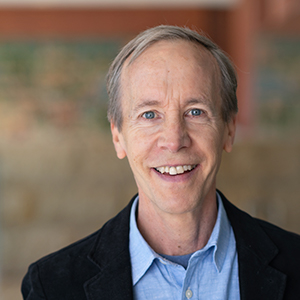 Douglas Clement
Editor, The Region
Douglas Clement was a managing editor at the Minneapolis Fed, where he wrote about research conducted by economists and other scholars associated with the Minneapolis Fed and interviewed prominent economists.