It's been a long, hectic summer at the Hmong American Partnership, a nonprofit organization dedicated to helping Hmong immigrants integrate into U.S. society. Since late June, when the first Hmong refugees from the Wat Tham Krabok camp in Thailand arrived in Minnesota, Executive Director William Yang and his staff have worked 12-hour days in and out of the Partnership's cluttered offices above a U.S. Bank branch on St. Paul's East Side.
The organization was selected by the Minnesota Council of Churches, one of seven resettlement agencies active in Minnesota, to do most of the spade work involved in settling an anticipated 5,000 Hmong in the metro area over the next year. That means matching the refugees with "anchor families"—relatives who can house, clothe and feed them; signing them up for English-language training and health screenings (medical care was nonexistent at the Wat camp); and helping them find and hold onto jobs. The Partnership receives $320 from the U.S. State Department for each refugee it handles, but that won't be nearly enough to cover years of services that the refugees—most of them young, destitute and illiterate—will need to become self-sufficient.
"We are dealing with a people who have low skills, who have been ignored by the Thai government and isolated for many years," said Yang, himself a Hmong refugee who came to Minnesota in 1980 after spending his childhood in the jungles of Laos and a Thai refugee camp.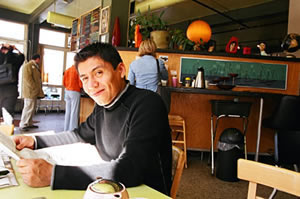 The arrival of the Hmong in the Twin Cities is just the latest wave in a tide of immigration that has swept over the Ninth District in the past 15 years. More than half of the region's 320,000 foreign-born residents arrived in the 1990s. Three years after the terrorist attacks of Sept. 11, 2001, the foreign influx appears to be as strong as ever, with newcomers continuing to arrive from Southeast Asia, Latin America, Eastern Europe and Africa.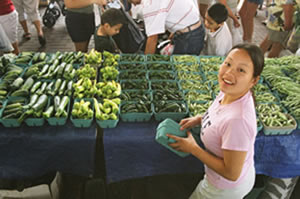 Drawn mostly by low-paying jobs in manufacturing, health care, retail and basic services, they've put down roots in cities such as St. Paul and Fargo, and small towns like Pelican Rapids, Minn., and Barron, Wis., changing the face of communities that haven't experienced significant immigration for generations.
As the number of immigrants in the district grows, their presence becomes increasingly controversial. Across the country and in the district, attitudes toward immigrants have soured since the economic downturn and the 9/11 attacks, committed by Muslim visa holders. The knock against immigrants is that they compete for local jobs, not only stealing work from native-born residents but depressing wages to boot, and leeching taxpayers further through their heavy use of social services such as schools, cash assistance, medical care and housing subsidies.
Some Americans, including respected academics, espouse that view, although they may not express it so baldly. Others maintain that immigrants revitalize neighborhoods and cities, planting the seeds for future economic growth with their strong backs, new ideas and entrepreneurial energy. Perennial arguments for and against continued immigration were given fresh legs earlier this year by President George Bush's proposal to grant temporary legal status to undocumented immigrant workers, and counterlegislation introduced by Democrats that would allow illegal aliens to apply for permanent residency.
This fedgazette explores several aspects of a politically sensitive issue: where recent immigrants have settled in the district, and why; their impact on local labor markets, including the wages and employment of native-born workers; and the burdens they impose on taxpayers whose ancestors came to this country before them.
For the record, the author is a British citizen and permanent U.S. resident who moved to Minnesota in 1982.
Related articles:
Total Foreign-Born, 2000 [U.S. Map]
Research for these stories was contributed by Rob Grunewald, regional economic analyst, and public affairs research assistants Shefali Mehta and Colbey Sullivan.