It hasn't been easy keeping up with the Joneses. In 1949, Arlo and June Jones, fresh-faced college graduates in Aberdeen, moved to Parkston, S.D., to teach high school. Four years later they moved away for a better job, but Parkston lured Arlo back to be superintendent of schools, and soon June gave birth to their two children.
But they didn't settle down. In 1960, Arlo switched into the insurance industry and the family moved to Marshall, Minn., and then Roseville, Minn., as Arlo moved up the corporate ladder. Then Parkston called them back again. Arlo got a job at the Farmers State Bank and stayed there until he retired as vice president in 1989, at age 64.
That's when they moved to Phoenix, Ariz.—for the winters at least, spending summers and Christmas in Parkston. But a few years ago, Sun City got to be too much. So at 76 and 78 respectively, June and Arlo Jones are back in Parkston for good.
"It was time to come home," June said. "You know, the traffic is horrendous down in the Phoenix area. ... And it's nice to be close to some family. Our daughter's here."
The deciding factor, really, was Arlo's declining health. He has macular degeneration and other ailments. "My husband's not in good health, so we're here year-round now," said June. "I need to be someplace where people know him. And we have excellent hospital facilities here for a little town."
Aging grayfully
The Joneses are representative of much broader demographic trends taking hold in the Ninth District. Counties here have significantly more senior citizens per capita than most other parts of the country. In Hutchinson County, where Parkston is located, over 26 percent of residents were age 65 or over in 2000, and over 5 percent of them were 85 or over. (The county median, nationwide, is 14.4 percent 65 or over and 1.8 percent 85 or over.)
And other district counties are far older. North Dakota's McIntosh County, for instance, has the nation's highest concentration of 85 year olds and over (6.6 percent) and ranks second nationally for residents 65 and over (34.2 percent). Across the district, it's a trend that grows with each passing year. As population experts like to put it: Demography is destiny.
Like the Joneses, our aging population has gone to school, raised families, worked hard and retired and now faces difficult decisions about where to live their final years and how to take care of their health and savings. The Joneses have put away enough, said June, without relying on government programs. But not everyone is so wise or fortunate, and the high costs of medical and long-term care for the elderly will be paid for by society if not by the individual family.
Some pundits overstate the dangers of these trends, referring dramatically to "the gray peril" and "demographic time bombs." But even the most cautious demographers and economists acknowledge that there are significant and undeniable consequences of an aging population.
This fedgazette covers several aspects of aging and economics: a description of trends in our district and the costs an aging population will impose, and the impact aging may have on labor supply and economic growth.
May 2004 fedgazette:
The Graying of the District continues with a look at whether gray might mean gold for district states and communities.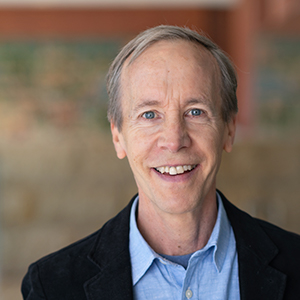 Douglas Clement
Editor, The Region
Douglas Clement was a managing editor at the Minneapolis Fed, where he wrote about research conducted by economists and other scholars associated with the Minneapolis Fed and interviewed prominent economists.