Not too long ago in the Ninth District, aquatic recreation during the winter meant joining the polar bear club for a quick dip in a freezing lake. Now a new wave of indoor water parks has made it possible for northerners to enjoy traditionally summertime activities all year.
A handful of hotels have profited from their early recognition of this entertainment and hospitality trend, unleashing a construction boom of new hotel water parks looking to tap this niche. Some cities, eager to boost tourism, are also trying to get into the action either by providing financial incentives to developers or by building parks themselves. All this enthusiasm, however, has some insiders worried the industry may slide into a supply bubble. Others are concerned that where governments are involved, taxpayers might get soaked.
Nationwide, there are 62 indoor water parks in operation, including 14 opened in 2003, most in the Midwest. Wisconsin leads the country with 28, with the largest number outside the district in Wisconsin Dells. Minnesota is second with 14, and the Dakotas each have three.
Businesses are actively developing or planning a slew of new projects, more than 50 nationally, with around 10 currently being built.
Among those under constriction is the 46,000-square-foot Grand Rios Hotel Water Park in Brooklyn Park, Minn., due to open this summer. "It is really the first park in town that will be along the scale of something you'd see in the Dells," said Jeff Bornmann, COO of the Wirth Cos., developer of the nearly $25 million project. The city of Brooklyn Park provided about $2.3 million through tax increment financing for the hotel renovation.
Grand Rios' only competitor in the Twin Cities is the 15,000-square-foot Courtyard by Marriot at the Depot in Minneapolis. But Wirth has begun to develop a massive new project near the Mall of America in Bloomington. The 90,000-square-foot Water Park of America will cost about $100 million to build. Ground will be broken for the project this summer, with an opening date in late 2005 or early 2006. Another Bloomington development near the Mall of America, which includes a 60,000-square-foot water park, is in the works by McGough Development.
Outside the Twin Cities, water parks tend to be built in tourism hot spots. The obvious example is Wisconsin Dells. This small town in central Wisconsin brings in 2.5 million tourists a year, mostly visitors to its water park resorts and the natural aquatic attraction for which the town is named. It also helps that it is roughly equidistant from Chicago, Milwaukee and Minneapolis, putting about 20 million people within a six-hour drive.
The first indoor water park popped up in the Dells in 1989. Now they are available at about 18 hotels. What they showed was that a hotel in a summer hot spot could keep filling rooms in the slow months by providing the summer fun all year round. They also proved they could charge a premium for the amenity.
In 2002, Wisconsin Dells hotels with indoor water parks saw an average occupancy of 67 percent, compared with 40 percent for those without, according to Amusement Business, a trade publication. Those same water park hotels collected an average of $114 per room, while the others only got $45.
The Dells serves as the model that motivates the optimism behind the boom. "People are seeing the success that they're having in Wisconsin Dells and that the focus is now on the water parks and not the Dells themselves," said Tom Day, spokesman for Hospitality Minnesota, a lodging industry association. "I think everybody wants a piece of that."
The resorts are popular with families, because they offer a range of amusements for children of different ages and for adults, too. Special events and groups, even business conferences, are also drawn to the parks. That can lead to a double-whammy effect where those attending conventions bring their families along, rather than just going alone.
This lucrative aspect has drawn other hotel operators outside the Dells into the game. Now some cities, their eyes on tourist money, are eager to get into the business as well.
Community pools at civic centers are common all over the country, but they don't compare in size and cost to a real water park. The state-of-the-art community center in Chaska, Minn., while not on the scale of anything in the Dells, contains several pools and a large waterslide, and operates at a profit. Duluth, Minn., and Grand Forks, N.D., have their sights set even higher.
The Grand Forks city government decided it wanted both a swimming facility the public could enjoy and a new resort to boost tourism. They hired consultants to look into building a water park and decided that if they put up public funds to build one it would attract a hotel operator to locate nearby.
The city encountered a surprise after it convinced Canad Inns, a Manitoba-based hotelier, to open up a location there. In an advisory vote last October, the public overwhelmingly said no to the water park and also voted down a quarter-point sales tax increase that would have funded city parks and recreation, in part paying for the park.
"Many voters didn't believe us, and they thought no matter how they voted [on the advisory], if we got the [sales tax] increase we'd build the water park, and so they voted against the increase as well," said Grand Forks City Councilman Eliot Glassheim.
Residents of Glassheim's ward voted more strongly against the measures than the rest of the city. He pointed out a tension between the dual aspects of the project as a public service and as a business. "There was also the fear that citizens were paying for it—we were building it for tourists, and we weren't going to be able to use it very much," Glassheim said. "No one ever thought it would make a profit for the city; the only question was would it lose a lot or just kind of break even."
So having promised Canad Inns a water park, and still wanting one themselves, city officials offered Canad some incentives to build the park. The city will lease the land for the complex to Canad for 50 years for $1 annually. The resort will also get a five-year property tax exemption, worth about $3.5 million, and the city will contribute $1.1 million over five years to market the resort in Winnipeg.
Glassheim, comparing the controversy to stadium debates in the Twin Cities, said the new package has much more support. "The major concession was the five years' worth of property tax exemptions," he said. "But there was universal support for that because, of course, we don't have that money now; we're not writing them a check."
The hotel will also have to make the park available to the public at affordable rates. Some other water parks are also open to customers other than hotel guests, but guests get priority. And when hotels are at capacity, parks usually close to outsiders.
"I don't see how a lodging property could survive that," said Minnesota Hospitality's Day of the public access requirement. "They need to turn some higher rates for their room guests in order for them to supplement their costs or break even. So I don't know how a concept like that would work, but stranger things have been put together."
Duluth is hoping to circumvent that dilemma by building a stand-alone water park that would be open to the public. The idea, proposed by Mayor Herb Bergson, is only an early concept.
"We've got three or four different developers who want to put water parks adjacent to their hotels in the Duluth area, and that's great," Bergson said. "Those are good infrastructure improvements to the community that bolster the economy, but it's not what I'm looking for. I'm looking for a park that all children can go to and all families can participate in."
In too deep?
All the attention and new proposals for water parks are making some nervous. Mark Innes, is one of those insiders. He's general manager of the 13,000-square-foot Rapid River Lodge and Water Park in Baxter, Minn., which opened in 2000. Innes thinks even private developers may be overshooting.
"Water parks are extremely high maintenance," Innes said. "I think you're going to see a slowdown because they're so phenomenally expensive to build that, if people really put a pencil to it, the bottom line isn't nearly as big as some people think when they see the big daily rates."
"Unless somebody's really sat down with someone who's been in the business for a while, you don't realize how many little expenses and surprises you're going to have," added Innes, who also serves as board chair of parks and recreation in the city of Brainerd. "I think it's just crazy for a city to put in a water park."
Duluth might do well to look at the examples of SuperSplash in Edinburg, Texas, and Visionland in Birmingham, Ala. Both parks were opened and initially operated by municipalities and both quickly went under, despite having the cost advantage of being outdoor parks, and each was ultimately sold to private operators for a bargain.
Indoor parks are necessarily much smaller and more expensive to build and maintain. Construction can run up to $400 a square foot.
Another concern is the competitiveness in the industry. The entrance of more players has brought up the degree of product differentiation, keeping operators moving to add more features. For example, the Kalahari Resort in the Dells, the largest indoor water park in the country, has undergone six renovations since its 2000 opening.
Bergson of Duluth said he plans to consult with professionals before any plan comes together. He also added, "Raising the bulk of the money privately is what I've said all along. The city can't afford to have another major project done on the backs of taxpayers."
But that may be little consolation to Innes, who is worried private developers may be overestimating demand. "I'm not going to say that the ones that are here are not successful, but there's a limited amount of people out there that visit water parks, and I think that every time a new one opens you start to split the pie up a little bit more."
Innes pointed to examples of new parks already offering special rates to stay competitive, and premium rates are essential to cover overhead. The failed public parks in Texas and Alabama were considered too large for their markets.
But not everyone thinks the market is flooded yet. "I think it is the future," Day said. He pointed out that there was a time when the lodging industry considered hotel swimming pools just a fad, but now few hotels open without one.
Bergson said the city project shouldn't be hurt by competition from proposed water parks nearby. "If you go to the Dells, they feed off each other. They're all good for one another, if you become a destination of different water parks."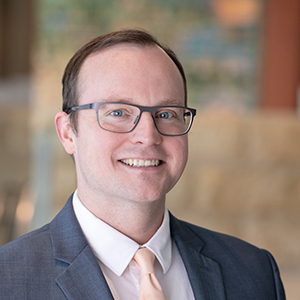 Request as a speaker
Joe Mahon
Director, Regional Outreach
Joe Mahon is a Minneapolis Fed regional outreach director. Joe's primary responsibilities involve tracking several sectors of the Ninth District economy, including agriculture, manufacturing, energy, and mining.