An open house for real estate agents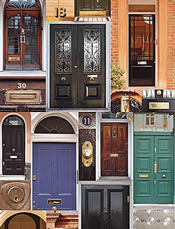 In the last few years the real estate market, both nationwide and in the Ninth District, has been on fire. And, like moths swarming to that fire, the market for real estate agents has also swelled.
The National Association of Realtors says its membership has grown by over 100,000 in the last year alone. State and local branches districtwide report similar growth as well.
But now, with some analysts forecasting that housing sales cannot continue their pace, it is natural to ask what will happen to all the agents, and to the business itself. No one is predicting catastrophe, but there is reason to believe the number may taper off.
So, what do you do?
Anywhere in the country, the story is the same: More people are going into real estate every day.
Since 2000—and coincident with the onset of lower mortgage rates—the number of licensed real estate agents (which includes sales agents and brokers) in Minnesota jumped 37 percent to almost 30,000, and Wisconsin saw a similar increase. In the last year alone, the Minneapolis Area Association of Realtors has noted an 11 percent increase in its membership.
Almost all of that increase has come in sales agents rather than brokers, whose numbers have stayed fairly constant. In most states, licenses for salespeople and brokers are separate. A broker must have at least two years' sales experience, and only a broker may operate a realty business. New entrants to the business must first become licensed as salespeople, and many never bother to become brokers. "Brokers generally make less money and have more headaches," said John Lockner, president of the St. Paul Area Association of Realtors.
Who are all these new salespeople? "There's really no specific demographic of the people that our work attracts," said Lockner, whose association now has more than 4,000 members, up from 2,300 just two years ago.
Kris Sheridan, a realtor in Fargo, N.D., generally agreed but added that many of the new realtors are younger. "We have a few people in the last couple of years who have come from large corporate cultures, and the companies have either moved out of town or something has changed in that corporate culture that made them decide to do something else."
Darlene Martin, owner/broker at Select Realty in Marquette, Mich., is seeing more retirees interested in selling houses part time. Still other realtors claimed that newcomers were married women, reentering the labor market after raising young children.
Regardless of who all these rookies are, there are some general reasons the number of real estate agents has climbed. One factor, of course, is the booming housing market, fueled in part by record-low mortgage interest rates—a demand formula that has also pushed up housing prices. This combination of high sales volume and rising prices (and therefore commissions) has led to dollar signs in the eyes of prospective salespeople.
One might think that existing agents would be worried about the competition effect that all these newcomers could have on commissions. According to the National Association of Realtors, commission rates have fallen recently, but data on exactly how much they've fallen—and equally important, where—are closely guarded.
In the district, commission rates don't appear to have moved much in spite of the wave of new agents. Lockner said, "We've seen [falling rates] as a national trend, but locally we have not started seeing that. There's been a slight variation on commissions, but we haven't seen the overall trend that the nation has seen. The reason for it is our marketplace has a few very dominant players, where many other places have multiple dominant players. And because of that, we don't see that trend."
Other agents in Sioux Falls, S.D., Fargo, N.D., and Marquette reported that commission rates seem to have fallen slightly in their areas, although all of them stated that their own rates remained unchanged. Even where commissions have decreased, most realtors don't seem to think the newcomers are the source because they account for a small portion of total sales.
Rather, the pressure on commissions has come from other changes in the market. "I don't know if it's so much the people entering as it is the discount brokers that are stepping in," Minneapolis-area realtor Sean Lake said. The hot market has allowed more homeowners to sell their houses, in a sense pitting salespeople against their own prospective clients. In addition, even while the rates agents charge have decreased, the value of commissions has grown, since home prices have risen so fast.
Meanwhile, job growth in many other occupations has been subdued. Lockner noted that many of his new members were newly laid-off workers taking advantage of public retraining money to attend real estate school and get a license. "The barrier to entry is low; you can be in the business and licensed in Minnesota for less than $1,000," he said.
But much of the attraction isn't anything new. "It's all the reasons, frankly, that people have been going into the real estate business for as long as I've been in it," said Fargo realtor Sheridan, "the flexibility of hours, more control of their lives. Nobody can downsize their position. So they have lots more control of their career."
In some ways selling houses represents the American dream—owning a business and being one's own boss. Sheridan said real estate agents think they can reach this dream "without having a huge financial investment, because they're under the umbrella of usually a real estate company, so they can be in business for themselves without a lot of risk."
Are bon bons involved?
But newcomers also have some naïve notions about the occupation, according to experienced real estate agents.
"I think a lot of people think it's easy and all we do is look at cute houses all day," said Sheridan.
Martin of Marquette said many people are interested in having a lucrative part-time job. "I always tell people ... that you can't do it just part time because you're not just working 8 til noon. If you do a good job it's the snowball effect. You're just going to get more and more business, and that's what you want." Martin added, "You can't have somebody call you and want to buy a house and then say, 'Sorry, I already have four clients that I'm working with and I don't want to work with any more.' You just don't do that, because it's feast or famine in this business, too."
Part time or full, selling homes can be hard work. Lockner worries new agents "have a perception that they come into the business and they're going to make a lot of money; they come in and put in their 40 hours per week and at 5 o'clock they go home, and they have weekends off."
Any realtor with such hopes is in for a surprise in many aspects, including financial.
"I worry, and I always tell people that I interview, that there isn't a lot of money in it in the beginning," Sheridan said. "It takes a long time to build up a clientele through referrals."
Lockner said running a small business is much more difficult than people often realize. It can be hard to imagine being paid entirely on commission. Realtors are also responsible for their own health care and retirement plans. The National Association of Realtors is now lobbying Congress to make it possible for the association to purchase health plans, and thereby get the insurance rates that large employers can command.
Taxation poses other problems that often don't occur to those giddy for a piece of the real estate action. As independent contractors, realtors must provide the employer contribution to Social Security (the self-employment tax), effectively doubling payroll taxes—something budding realtors may not take into account when they enter the profession. Successful agents must also pay quarterly income taxes.
When looking at the huge number of sales in recent years, it's tempting to think about getting a piece of the action. But this overlooks another crucial facet of real estate-a very uneven distribution of sales among agents.
Recent research by the National Association of Realtors has uncovered something that could be called the 93-7 rule. Of all the homes sold nationwide, 93 percent are sold by 7 percent of realtors, leaving the housing-sale scraps for the large majority of realtors.
Even if the sales were distributed evenly, it would be hard to see how all the salespeople could make it. For example, in the 13-county Twin Cities metropolitan region, approximately 54,000 homes were sold in 2003. With somewhere between 16,000 and 17,000 licensed real estate agents in the same region, that averages out to around three to four homes each. Any realtor will say that isn't enough to provide a livable income.
Realtors will take solace in the fact that many licensees are not currently practicing, which brings up real average sales a bit. But barely anyone is average. At Lockner's firm, the average is 33 home sales per year.
On second thought, I don't like bon bons
These different factors—a low barrier to entry, a long startup period, high overhead and tough competition—all combine to produce another regular feature of the real estate business: a high rate of turnover.
Enrollments in real estate courses, for example, suggest that interest in the profession has not cooled off much. And while real estate firms in the district have not yet seen an exodus of agents, they all agreed the herd will thin once sales start to slow. Lockner said he thinks it should take around a year to 18 months for a correction in the number of realtors.
And Sheridan added, "I think there are probably a fair amount of people in the real estate business today who are maybe part time, who will no longer stay in the business because it will be too difficult. So I don't worry about the great real estate associates doing well in tough times. But the mediocre and the poor will be gone."
That isn't to downplay the experience of those who've had an unsuccessful go at selling homes. On the contrary, Lockner and others are taking steps to inform new agents before they get into the business.
"We've even talked about having a prelicensing preschool for realtors, or seminar, to answer all those questions before they jump through the hoops of getting licensed and getting into the business, because then they can at least know the realities of what the business has to offer," Lockner said.
While there doesn't appear to be a chronic oversupply of real estate agents, the profession might avoid some unnecessary turnover by properly informing prospective salespeople of what lies ahead with a career in real estate. Until then, realtors' associations will be quite happy raking in extra dues.
Number of Licensed Real Estate Agents by State, 2000-2004
Year
Minnesota
Montana
North
Dakota
South
Dakota
Wisconsin
2000

21,800

368

1,797

144

25,169

2001

21,400

480

1,789

282

22,097

2002

23,000

452

1,771

298

24,580

2003

27,200

518

1,775

251

23,185

2004

29,800

695

1,781

383

28,540

Note: Figures are total number of licenses, including nonpracticing agents.
Actual number of practicing agents is lower.

Sources: Minnesota Department of Commerce, Licensing Division; Montana Board of Realty Regulation; North Dakota Real Estate Commission; South Dakota Real Estate Commission; Wisconsin Department of Regulation and Licensing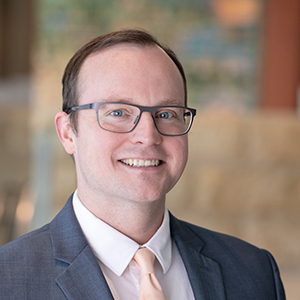 Request as a speaker
Joe Mahon
Director, Regional Outreach
Joe Mahon is a Minneapolis Fed regional outreach director. Joe's primary responsibilities involve tracking several sectors of the Ninth District economy, including agriculture, manufacturing, energy, and mining.