"I mean, don't take this wrong, but people are pigs. We generate garbage and we have to have some place to put that garbage."
Michael Bobin
Minong, Wis.
For most of its history, Sarona has been a quiet rural community tucked into the northwestern corner of Wisconsin. But unlike similar towns whose population has dwindled as local farms have failed, Sarona is not fading away. Indeed, demographers say its numbers will rise in coming years, rebounding from 382 at the turn of the century to 435 residents by 2020. Sarona, it seems, has a future. And for better or worse, that future is garbage.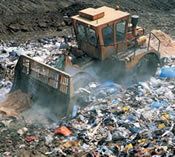 The local affiliate of Browning-Ferris Industries, the country's second-largest waste management company, recently proposed a dramatic expansion of Sarona's landfill, a waste facility that has evolved over the years from town dump into full-fledged 40-acre sanitary landfill. The facility is substantial, certainly, but still small by national standards. BFI was requesting permission to open an additional 70 acres of landfill, an increase that would allow in 12 million cubic yards of trash. Much of it, they acknowledged, would come from the Twin Cities metro area.
Sarona quickly shed its placid demeanor. Incensed that their little town might be transformed into a vast dumping ground—a "waste magnet," they said—some local residents began a vehement protest. They voiced objections to the state's Department of Natural Resources. They launched a sophisticated Web site to expound to the world at large. They spoke powerfully at community meetings.
"We no longer feel safe in our own home," said Dawn Zivcic of Sarona at a public meeting in June 2004, complaining about methane generated by the current landfill. Not only could the gas catch fire, she said, but the odor is so bad "you can hardly breathe." Nancy Swanson said, "Critical public health issues remain ambiguous and unaddressed" by expansion plans and complained that the landfill was a "trash dump for Minnesota" with hidden costs to local residents.
After a standard review, however, the DNR approved the expansion. Still, it was up to the Washburn County zoning committee to decide on many of the final terms, and its members studied the matter closely and met several times with the company, with DNR officials and with townspeople. They heard the objections of protesters. They heard the pleas of BFI. And in the end, they too agreed to the landfill expansion—issuing, in effect, an invitation to store millions of tons of waste created by others.
The process made enemies in this small town. Allegations of impropriety flew; letters to the editor in local papers attacked the character of former friends and neighbors. "It was very difficult, a real trying situation," said Michael Bobin, chairman of the local zoning committee, who noted that he felt boxed in by state regulations that basically told local leaders to accept the landfill or else face years of legal wrangling. It was a pitched battle; some relationships may never mend. But Sarona has a future and Twin Cities trash has a home.
Gross national byproduct
Sarona's experience is not unique. Throughout the country and across the Ninth District, waste haulers are seeking out new or expanded locations for the garbage they collect. Because solid waste doesn't quickly degrade or easily compress, landfill planning is a constant search process, with haulers scanning the countryside for waste sites that will be needed five or 10 years in the future.
And when they propose a new garbage facility, it's almost inevitable that nearby residents will object. After all, how many house hunters put "proximity to a landfill" at the top of their wish list? Odor, vermin, birds, steady waste hauler traffic, groundwater contamination, decreased property values, methane fires and long-term environmental damage are all potential concerns. Landfill owners do their best to manage these problems, but local residents are seldom enthusiastic about the prospect of hosting a dump.
Since the first homo sapiens threw bones from their caves, dumping has been the simplest, cheapest and therefore predominant means of discarding waste. Less expensive disposal technologies may one day be developed, but until that time, the economics of solid waste suggest that landfills will continue to grow in scale, and trash will keep crossing borders—county, state and national—to be buried in the cheapest sites available. Doing so, however, incurs a number of costs that are not always immediately apparent. Economics—and history—advise that individual communities and Ninth District states would do well to ensure that the price paid for the privilege of dumping trash reflects the full cost of waste disposal, both now and in the future.
District dumps
In district states, examples of landfill strife aren't hard to find. The residents of Manvel, N.D., have just begun to fight against a new landfill proposed for their small township by the city of Grand Forks, 20 miles to the south. Grand Forks officials say their dump is nearly full, and expansion is out of the question since the birds it attracts pose a flight hazard for the nearby airport. But Manvel citizens don't see why they should be responsible for big-city trash and worry that the proposed dumpsite is in a floodplain.
Resident concerns in Mitchell, S.D., delayed the siting of a new landfill there for over a decade. "It was a big issue," said Steven Kropp of the state's Department of Environment and Natural Resources. The proposed site met DENR criteria, "but some of the adjacent landowners did not want it there. They wanted it in somebody else's backyard." The hotly contested case went before state authorities, who recently granted a go-ahead. Kropp said, "They're just starting construction now," and are hoping to be open this summer.
In December 2004, residents of a St. Paul, Minn., suburb created Concerned Citizens for West Lakeland to organize objections against a proposed 32-acre landfill in the township. They're worried about the landfill's effect on property values and the pollution it might cause. Townspeople of Eau Claire, Wis., have similar concerns about a landfill that has expanded twice since 2001 to accommodate increasing flows from Minnesota, more than tripling in capacity to over 9.2 million cubic yards. The landfill has grown vertically as well as horizontally; garbage now peers over nearby pines.
Wisconsin environmental groups warn that these growing trash heaps are inherently unstable and prone to "garbalanches." The DNR says they're safe and has recently proposed new regulations that would allow landfills to grow still higher and wider, permitting a maximum landfill height of 250 feet, up from the current 150-foot limit.
In Montana, police were brought in to quell a disturbance in 2003 when a community meeting over the creation of a waste transfer station outside Bozeman devolved into an angry confrontation. The current landfill is nearly overflowing—thus the need for a transfer station—and its neighbors have nicknamed the bountiful heap "Mount Trashmore." In the summer of 2004, residents complained about persistent odors emanating from the decaying trash and pushed more vigorously for landfill closure. "From time to time, we do get a sour load," the city's sanitation manager admitted to the Bozeman Daily Chronicle. "No doubt about it."
Compacting trash
Many accounts suggest that modern concerns over landfills stem from the Mobro, the garbage barge that cruised the Atlantic coast in 1987 in search of a port to call home. The Mobro certainly inflamed public awareness of waste disposal issues and created the (mistaken) sense that America was running critically short of landfill space.
But the roots of current landfill controversies go far deeper than a single barge. In 1974, Congress passed the Resource Conservation and Recovery Act to address concerns about health and environmental hazards created by existing disposal practices. The RCRA and its subsequent amendments called for a vast transformation of the nation's solid waste system, including among other things, the closure of old dumps and the creation of new "sanitary landfills."
U.S. Environmental Protection Agency (EPA) specifications for these sanitary landfills, listed in Subtitle D of the Act, dictate a base of thick plastic liner on top of impermeable clay bedding. The purpose of both is to prevent leachate—the contaminated liquid that results from rainwater draining through the solid waste—from bleeding into aquifers and surface waters. Pipes are to stretch into the bottom of the landfill to drain leachate into holding ponds. The gasses emitted as waste decays, most notably methane, can be managed through an extraction system that burns—or "flares"—the gas.
Finally, the landfill is divided into cells or subdivisions of waste, and active cells are topped daily with inches of dirt. When landfills reach capacity, a closure process caps it with another liner, several feet of dirt and grasses that protect the dirt but won't penetrate the plastic. Sampling wells are also built to permit long-term monitoring of the leachate.
So far, this encapsulation of solid waste has been environmentally effective. But it has also been very expensive, and those costs are what have created the new geography of solid waste disposal: enormous trash depositories far distant from those who generate the waste that fills them.
Few are nostalgic for the dirty dumps of 40 years ago, but they were cheap and convenient. "Subtitle D" landfills, by contrast, require huge financial outlays for design and engineering—costs that vary little by size of the facility. The bottom line is vast economies of scale and a strong incentive to build fewer but much larger landfills.
Fewer, bigger and plenty of room
There were nearly 8,000 landfills spread across the United States in 1988; there are now fewer than 1,800, as regulations and economics have led to the closure of old dumps and the opening of large, new sanitary landfills. The landfill count plummeted in the district, too. Montana, for example, has 30 landfills today, compared to more than 500 in the 1960s.
Despite the closures, "capacity has remained relatively constant," according to the EPA, "because newer landfills are much larger." These behemoths are then located where land is as cheap as possible, and trucks funnel garbage into them from far-off population centers.
The fact that landfill capacity has remained fairly constant demonstrates that the fears about scarcity that followed the Mobro story were unfounded. Rough estimates suggest that if no new landfills were opened and "fill rates" keep steady, all Ninth District states would have sufficient landfill space for quite some time, ranging from eight years in Wisconsin to 36 years in Montana.
And beyond then, there's certainly no shortage of open space in the Ninth District for a potential dumpsite. It isn't politically easy or financially cheap to create landfill capacity, but if and when capacity does grow scarce, some farmer somewhere is likely to sell a few acres for a new dump—if the offer is high enough.
The tipping point
The price of land helps determine the price of dumping a ton of trash at a landfill, a charge that's called a "tipping fee." Surprisingly, it's difficult to get a good fix on tipping fees. No federal agency collects the data in a standard format, industry sources tend to guard prices, and state agencies gather figures infrequently and in differing formats. Interviews with state and industry sources, however, indicate a wide variation within the district in the prices charged to dump a ton of solid waste.
Government officials in Minnesota say that the state's average tipping fee is almost $50, the highest in the district. Landfills in northwestern Wisconsin range around $35 to $40 a ton, according to Department of Natural Resources waste management specialist Bob Germer. In South Dakota, figures fall between $32 and $36, said Kropp of the DENR. Firm estimates aren't available from Montana, but state data from the late 1990s indicate an average tipping fee of about $32 a ton. And North Dakota officials guess the average state tipping fee is also around $30 a ton. Population density plays a big role in determining tipping fees, but industry experts point to other factors as well: local market structure, government policies, historical practices and the existence of other disposal alternatives.
Tipping fee variation helps drive decisions about where waste will flow. Hauling distance and landfill ownership are the two other key factors. Landfill owners tend to favor their own when it comes to accepting garbage. A full BFI collection truck will head to a BFI landfill even if it's farther away than a competitor's facility because the competitor will charge more to deposit the garbage. When waste haulers do the math, the picture that emerges is a chaotic web of interstate garbage flow, a flow that has increased dramatically over the last decade and given rise to substantial interstate acrimony and numerous bills considered, but not enacted, to restrict that trade.
According to a September 2004 report by the Congressional Research Service, nearly 25 percent of total municipal solid waste (MSW) sent to landfills each year crosses state lines to reach its destination. The tonnage has jumped from about 14.5 million tons in 1993 to 39 million tons in 2003, according to the CRS. Pennsylvania and Virginia are the biggest importers but Michigan is third in the nation. Every state but Hawaii imports or exports some amount of solid waste, and most both import and export.
Minnesota is the district's largest trash exporter, sending out over 600,000 tons of solid waste in 2002. Most of this went to Wisconsin and Iowa; smaller amounts flowed to North and South Dakota. But if Dakota landfills had been willing and able, more trash would likely have flowed there too.
"Some of the landfills along the Minnesota-South Dakota border have actually been approached by haulers in the Twin Cities about wanting to bring them tons and wondering what their out-of-district rates were," recalled Kropp. "One of them up by Sisseton said, 'Well, it's $30 a ton.' And they said,'Really? Would you be interested in taking an extra 100 ton a day?' This little landfill is about 8,000 tons a year. They thought, 'There's no way we're geared for that!'"
Wisconsin is gearing up. Imports rose from 12 percent of total MSW put into state landfills in 1994 to 20 percent by 2003. They exported almost 214,000 tons in 2003 but imported about 1.2 million tons, mostly from Minnesota and Illinois. The net inflow of almost a million tons led Wisconsin state Rep. Spencer Black to call Wisconsin "the Garbage Capital of the Midwest."
Michigan has stronger claim to the title. The state imported 4.5 million tons of solid waste in its fiscal year 2003 and exported just over 223,000 tons, for a net of nearly 4.3 million tons imported from places as far away as Connecticut and New Hampshire. Most of it came from Canada, sparking international recriminations, scrutiny from the Department of Homeland Security and an October 2004 state law that forces out-of-state trash to meet Michigan standards forbidding waste loads from containing returnable cans and bottles, car batteries or yard waste, among other things. Environmentalists joined politicians in protesting garbage imports. One tactic: Dressing as Elvis Presley near border entry sites for trash haulers and holding signs that proclaim: "Return to Sender."
Like Michigan, many garbage importing states have tried to stanch the inward flow. They've met with little success. In 2001, Wisconsin politicians hoped to impose tipping fee surcharges to discourage Minnesota trash, but their bill was defeated when others said it would impose too great a burden on in-state businesses, which also would have to pay the proposed fee. The Western Governors' Association passed a resolution in September 2003 calling for greater state and local authority to control out-of-state solid waste. The association, which includes the governors of Montana, North Dakota and South Dakota, noted that "many waste generators, disposers, and haulers see opportunities in shipping solid waste long distances to small towns in remote areas of the West where solid waste disposal costs are relatively cheaper."
Open arms in the U.P.
At least one Michigander supports trash imports. Indeed, Terry Barnes depends on them for his livelihood. As vice president of Wood Island Waste Management, which owns a landfill near Munising in the Upper Peninsula's Alger County, Barnes imports the vast majority of the landfill's waste from outside its home county.
"We couldn't do it without that. That was part of the plan," said Barnes. About half of his landfill's annual trash is trucked in from Dickinson County, 11 percent from Schoolcraft and 22 percent of the total from Wisconsin. "We were in the hauling business long before we built the landfill [in Alger County]," said Barnes.
Tipping fees may drive interstate garbage flows but it is the U.S. Supreme Court that gave them the ultimate seal of approval, ruling against the Michigan Department of Natural Resources in a 1992 case that struck down Michigan restrictions on out-of-state garbage. The Court declared municipal solid waste a commodity like any other and so protected by the Constitution's Commerce Clause.
Economists also support interstate trash commerce, despite the stigma it might have for some on the receiving end. "Michiganders persist in trying to shut down [interstate and international] trade-on grounds that they lower our esteem by dumping trash on us," observed University of Michigan economist Richard C. Porter, by e-mail. "Should everyone take care of their own trash? In their own backyards, perhaps?" Porter literally wrote the book on this matter, called The Economics of Waste, in which he devotes a chapter to the controversy over garbage flows, likening it to the debate over free international trade.
Economists who examine the consequences of garbage trade restrictions generally find that they reduce overall economic well-being. Attempts to restrict import volumes, for example, can actually increase the number of waste shipments as exporters are forced to send out smaller loads to more sites. That's better for landfill owners receiving those loads, but it costs society more overall to distribute waste so inefficiently.
One recent economic analysis suggests, however, that when landfill capacity is sufficiently scarce in a given location, importing waste doesn't improve welfare. "Municipalities with sufficiently small landfills might be harmed if they cannot exclude outsiders' waste," the study concluded. "Such municipalities ... have considerable motivation to find ways to de facto exclude waste from outside."
Pay the host
Communities that find themselves on the receiving end of other people's garbage do have one means of exacting compensation: host fees. These are negotiated agreements that consist of cash payments or in-kind donations paid by a landfill developer to the community that hosts the facility. In Sarona, Wis., for instance, a committee of local officials negotiated with BFI for monetary compensation and a variety of other services.
"Taking care of perceived bird problems, air quality, groundwater monitoring in the area and some guarantees for the people that are immediately adjacent to the landfill, protection for their land values," said zoning committee chairman Bobin, in recounting the outcome of discussions with BFI. In addition, the county and town will receive financial payments dependent on the quantity of trash received. "I would guess in the neighborhood of a couple hundred thousand dollars a year," said Bobin.
Wisconsin may in fact have the nation's longest experience with host fee agreements, following a 1981 law that prevented local jurisdictions from prohibiting landfills and also created incentives for landfill developers to address community concerns. But communities elsewhere have benefited from such agreements. "There are pretty big towns in Pennsylvania where every citizen, because there's a landfill outside that town, doesn't pay property taxes, or gets a property tax refund every year," observed Thomas Kinnaman, an economist at Bucknell University. "They say, 'Yeah, if [the landfill] is going to close in two years, gosh, we're going to hate to see it go.'"
Tullytown, Pa., for instance, has received host fees of $4.50 per ton of garbage brought in from New York City and Long Island, amounting to $48 million over the years, according to a 2002 New York Times article. "Soon, though, the gravy train will stop," it said, as the local landfill reaches capacity and New York rethinks its waste management. Not all communities do so well, however. In exchange for hosting a landfill, one town in Virginia received donations to various civic organizations like the YMCA worth a total of $5,000.
Dealing for dollars
A number of economists have studied which factors exert the greatest influence on the size of host fee compensation. A 1992 econometric analysis of 21 Wisconsin facilities concluded that concerns about community image were found "to significantly and substantially increase negotiated compensation levels," while a focus on logistics and transportation concerns was associated with lower compensation. A similar study of Wisconsin landfills found, in addition, that compensation was positively associated with the percentage of people of the host area who were in poverty.
A more recent analysis of the 104 largest private landfills in the United States found that direct participation of citizens in negotiations, community knowledge based on having hosted a prior landfill and the presence of state mandates for minimum compensation all led to much higher levels of compensation from private landfill developers, but that race and income levels—after accounting for citizen involvement factors—had limited impact (suggesting that, contrary to some perceptions, poor and minority communities have held their own when it comes to waste dumps).
One thing to bear in mind, however, at least in Wisconsin: A local community's negotiating position is weakened substantially if state law forbids it from denying permission to the landfill developer.
Longer term
Host fees represent some portion of a landfill developer's willingness to pay, and those costs should be reflected in the tipping fees charged at the dump site. But the question remains whether trash generators—you and I—ever truly pay the full marginal cost to society of trash disposal. For while host fees tend to address the short-term concerns about landfills—odor, damage to local roads and reduced property values, for example—it is the potential for long-term damage that worries many.
"The proposed dump [near Manvel, N.D.] has many problems," wrote Dexter Perkins, a geologist at the University of North Dakota, in a December op-ed in the Grand Forks Herald. "The biggest involve water. The area floods when the snow melts nearly every spring and is within a stone's throw of where Red River floodwaters were in 1997. When the dump liner leaks, as it must eventually, the potential for significant ground and surface water contamination is high."
The RCRA requires that landfill operators monitor emissions and ensure that liner leaks, for instance, are quickly repaired. Federal law also stipulates measures for landfill closure when capacity is reached and requires monitoring for 30 years after closure. But the finances behind these requirements leave much to be desired. Indeed, one industry expert, Lanier Hickman, former executive director of the Solid Waste Association of North America, wrote recently that "without real financial assurance ... [landfills] are ticking time bombs."
The RCRA requires financial assurance from landfill owners to "ensure that the funds necessary to meet the costs of closure, post-closure, and corrective action for known release will be available whenever they are needed." But the Act allows owners to choose from among a number of possible financial assurance mechanisms, and according to an analysis by Hickman and Cristine Leavitt of the Minnesota Pollution Control Agency, "many landfill owners have opted for the most flexible and potentially least expensive forms," specifically, self-insurance through captive corporations (subsidiaries of the owner itself) and financial guarantees (letters promising to pay).
"Perpetuity-type things"
"The question is not 'if' there will be future landfill problems, but 'when,'" argued Hickman and Leavitt. "If more stringent requirements are not put into place and the current market fails, a landfill owner simply disappears from business, or costs for corrective action go through the roof, it might again be up to the public to pick up these costs."
And that is precisely the scenario that local residents fear. "The companies always remind people that they're financially responsible if anything goes wrong," acknowledged Corbin Devin, a Sarona landowner who attended several public meetings about the landfill expansion. At the meetings, he said in an interview, people "asserted that, 'Well, this is a huge corporation. We should feel comforted by that because there will always be someone with deep pockets there to be held liable if something goes wrong.' And of course then what a lot of us think of is Enron. ... They can disappear overnight and without anyone really expecting them to."
Some states, Minnesota in particular, have passed legislation that requires strong financial assurance from landfill owners. But in Wisconsin, although the state requires owners to monitor closed landfills for 40 years (a decade longer than the federal requirement), the DNR last year backed away from proposals that would have required landfill owners to make advance payments to cover potential long-term problems. So while owners have nominal responsibility for landfills, it's less clear who will actually pay the bill, should problems occur. "After the 40-year long-term care runs out, it still ends up being the licensee's responsibility," observed Germer of the DNR. "It's just that now there's no more pocket of money left for them to tap back into. And it ends up being one of those in perpetuity-type things."
Hickman and Leavitt suggest that states need solid financial guarantees and "full-cost accounting" in order to "place costs squarely on the shoulders of those who benefit and not leave this as a legacy to our children, future taxpayers, or the environment." Landfill owners are supposed to protect this legacy, but, as economist Porter observed, "it's hard to hold a firm to a long-term obligation."
The true cost of disposal
At this point, solid waste disposal is driven largely by landfill tipping fees, and those fees primarily reflect the private costs of the landfill owner: "The cost of buying the land and hiring the construction crews to go out there and build the liners and all that," observed economist Kinnaman. "But if there are damages to property values in the region, or if there is contamination of groundwater, do they internalize those?" Only if they implement environmental safeguards, he said, pay a host fee that reflects the full impact on the local community and provide solid financial assurance of landfill costs in perpetuity.
The tipping fees then charged would reflect the full social cost of waste disposal, and as those price signals reached back through the waste hauler to the waste generator, perhaps we would send less waste to landfills—either by recycling more or generating less. Porter estimates that correct pricing of solid waste disposal would save $2.4 billion per year in the United States. But even then the economics would continue to argue for larger landfills and lots of trash trade.
"I think we're going to see in the future fewer landfills. They'll each become very large and rely on trains or trucks to transport the garbage," predicted Kinnaman. "And [we'll] build a landfill off somewhere where no one's nearby and whoever is nearby just pay them off big time. And then you have the RCRA requirements to make sure the landfill is built in a responsible manner. That's where I really think it's going to head."
Ironically, South Dakota's Legislature agreed in January to pay nearly $5.2 million to settle a lawsuit with a company that wanted to do just that 16 years ago. In 1989, the state granted South Dakota Disposal Systems permission to put 1.5 million tons of garbage per year—shipped by rail from New York and New Jersey, among other states—into a huge new landfill in southwestern South Dakota. But voters rejected the project in 1992, and the dispute has been in courts ever since.
Whatever the local reaction may be to impending invasions of garbage, the trend seems inevitable. "It just seems economics is the thing at this point which is driving more waste into Wisconsin," observed Germer, the Wisconsin DNR official. "It's just the way of the dollar sign." And for communities pressured to host the refuse of others, the best strategy may be tough negotiation. If they're going to get trashed, they should bargain for cash.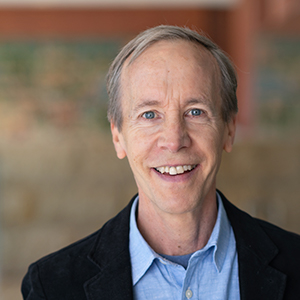 Douglas Clement
Editor, The Region
Douglas Clement was a managing editor at the Minneapolis Fed, where he wrote about research conducted by economists and other scholars associated with the Minneapolis Fed and interviewed prominent economists.