Americans run through about 290 million car and truck tires every year, according to the Rubber Manufacturers Association, and in 2003 over 80 percent of those were recycled, up from 11 percent in 1990. Old tires used to end up in landfills, where they bred mosquitoes, sheltered rats and caught fire.
Government agencies launched campaigns in the 1990s to tackle the tire mountains. "Spruce Up South Dakota" was one successful effort that collected a quarter per tire from every vehicle owner when they renewed their auto registration and used the proceeds to run "tire amnesty" days and landfill cleanups. More than 4.6 million tires were cleaned up between 2000 and 2003, according to the state Department of Environment and Natural Resources. Minnesotans pay a dollar per tire to fund similar efforts.
How are they recycled? Nearly 45 percent of them nationwide are used as "tire-derived fuel" in cement kilns, paper and pulp mills, industrial boilers, electric utilities and dedicated tire-to-energy power plants. The last is what happens to many South Dakota tires. A tire-shredder in Groton, S.D., chops them up into two-inch chips and sells the shreds to Big Stone power plant near Milbank, S.D., where they're combined with coal and burned to generate electricity. Big Stone burned over 13,000 tons of TDF in 2003, the equivalent of 1.3 million tires.
A far larger tire-burning plant has been proposed in the town of Preston, in southeastern Minnesota. A local couple wants to build a power plant that would burn 10 million scrap tires a year to produce 23 megawatts of electricity. Environmentalists and many local citizens have protested that the tire burner would emit toxic pollutants and despoil the atmosphere of pastoral bliss that now sustains the local economy. Also controversial is the tax subsidy the plant owners have requested from the state. In January, state regulators decided to delay a permit for the plant until a thorough environmental impact study is completed.
[Update: In early March, the plant's developers informed Preston officials that they're withdrawing their proposal. "We believe it's probably better to take our project to an area where the investment and the jobs will be welcome," they wrote, in a letter to the town's mayor and city council.]
And in Montana, a similar controversy exists over the use of recycled scrap tires as fuel in a cement factory in Trident. Holcim, the manufacturer, applied for a permit to burn tires in 2001 and has been enmeshed ever since in environmental reviews and public meetings. The state's Department of Environmental Quality has received over 2,000 public comments on the proposed plant, which would burn more than 1 million tires per year.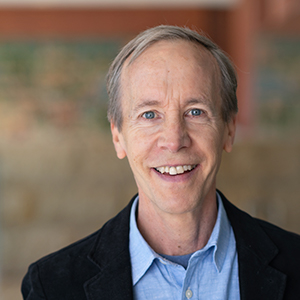 Douglas Clement
Editor, The Region
Douglas Clement was a managing editor at the Minneapolis Fed, where he wrote about research conducted by economists and other scholars associated with the Minneapolis Fed and interviewed prominent economists.