In 1994, Congress gave birth to the Community Development Financial Institutions (CDFI) Fund, a government corporation within the U.S. Department of the Treasury, to "expand the capacity of financial institutions to provide credit, capital and financial services to underserved populations and communities."
Few areas match that definition better than Indian reservations, and over the past five years, the CDFI Fund has launched a number of programs collectively called Native Initiatives that specifically address credit needs in Indian Country.
This special emphasis emerged from a 2001 CDFI Fund study, which found an "investment gap" of $44 billion between the existing and potential levels of investment in Indian Country. The Fund's national survey further revealed that 24 percent of Native American and Native Hawaiian respondents felt it "impossible" to obtain business loans, and another 37 percent said it was "difficult." Large business loans (over $100,000) were rated "difficult" or "impossible" to obtain by 67 percent. About the same percentage said that private equity investments were "difficult" or "impossible" to obtain. The survey also found that "only 14 percent of Indian Lands located in the continental United States have a financial institution in the community … and 15 percent of Native American people must travel more than 100 miles to reach a bank or automatic teller machine (ATM)."
The CDFI Fund study found a number of barriers to the provision of credit and other financial services, including inadequate legal infrastructure and cumbersome federal regulations. The lack of banks in Indian Country was another barrier. (See "Breaching the Buckskin Curtain," The Region, September 2000.)
But in particular, the study highlighted the need for more CDFIs designed specifically to serve Indian communities and the improvement of those that already existed. And since the launch of Native Initiatives in 2002, the number of Native CDFIs and financing for them, has blossomed. The First Nations Development Institute reports that there was only one certified Native CDFI in 1999. In fiscal year 2004, according to the CDFI Fund, there were 35 certified Native CDFIs, and funding through its Native Initiatives program had jumped from $5.8 million in 2003 to $10.2 million in 2004.
District CDFIs
The Ninth District is home to one of the first Native CDFIs, the Lakota Fund, based in Kyle, S.D., on the Pine Ridge Indian Reservation. The Lakota Fund emerged from a 1985 economic development conference at Oglala Lakota Tribal College at which community members and staff of the First Nations Financial Institution identified the need for more credit institutions. The Fund began making micro-loans of under $1,000 in 1986. It was certified by the U.S. Treasury in 2000 and by the following year was making $200,000 loans to Pine Ridge Reservation businesses.
A more recent district entry into the Native CDFI world is the American Indian Chamber of Commerce of Wisconsin. Don't let the name confuse you, says its executive director, Craig Anderson. "We call ourselves a chamber, but we are and we're not. We don't do the total tourism thing; we do network businesses. But we go much deeper into economic development. There's such a lack of business in Indian Country that we're trying to create a go-to place to learn how. So we're more like an economic development center that does some chamber things."
In creating a go-to place, Anderson and his colleagues "noticed there was a lack of capital for Indian businesses. They're first generation … they don't have a lot of collateral." So the chamber started the First American Capital Corporation, a certified CDFI that received funding from the CDFI Fund, leveraged it for additional funding and loaned it to Indian businesses across Wisconsin. "We're covering the whole state of Wisconsin and every Indian in the state," said Anderson, so funding is stretched thin. Still, he said, they can do a lot with little. Two FACC gap financing loans totaling $45,000, for instance, helped to create six new full-time jobs and preserve eight existing jobs, according to a 2004 report by the First Nations Development Institute.
Minnesota's American Indian Economic Development Fund had loaned over $3 million to Indian businesses as of 2003, the year it was certified by the U.S. Treasury, and in 2004, the CDFI Fund gave AIEDF $1 million more for business loans plus $130,000 for technical assistance. David Glass, its director, stresses that it provides gap financing. The Fund brings together borrowers and local lenders—like Clayton Van Wert and the National Bank of Commerce in Solon Spring, Wis., (See "A model law" )—after ensuring that the Indian entrepreneur has completed a business course and developed a viable business plan. Part of the work, said Glass, "is educating traditional lenders that there's an untapped resource here. There's a market niche in terms of opportunities to lend money to a group of folks that they'll have a good return on."
The Blackfeet Reservation Development Fund in Browning, Mont., operates a small business loan fund on the reservation. Since 2002, the Fund has received over $140,000 from the CDFI Fund for both loans and financial literacy programs. Among the latter: a minibank program in which students at local elementary, middle and high schools set up bank accounts in order to learn financial concepts.
On the Cheyenne River Reservation in South Dakota, the Four Bands Community Fund made 19 loans in 2002, the year it became Treasury-certified, with an average loan size of $1,000. By 2005, average loan size had increased to nearly $10,000, and over the course of four years, the Fund had made 71 loans, totaling over $320,000. Defaults are extremely rare, according to FBCF director Tanya Fiddler. "Less than 1 percent default rate in Indian Country right now."
Four Bands' focus is small Indian-owned businesses. "We're strictly for entrepreneurial development," said Fiddler. "That's important because the Cheyenne River Reservation … is about 80 percent Native American populated, but less than 1 percent of the businesses on the reservation are Native-owned. Everybody is aware of that disparity. We've tried to come up with a way for small businesses to start up."
It's not just about lending money, Fiddler stressed. The Fund provides business training, marketing advice and personal finance classes, and in 2005, it added youth to its target audience, with finance and business classes. "We started the first American Indian Business Leader high school chapter, so we've got youth entrepreneurship kicking too," said Fiddler. "All of it feeds the general purpose, I think, which is building human capital and true access to [financial] capital."
See related articles in March 2003 fedgazette.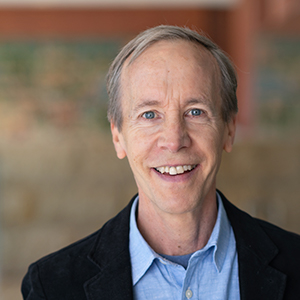 Douglas Clement
Editor, The Region
Douglas Clement was a managing editor at the Minneapolis Fed, where he wrote about research conducted by economists and other scholars associated with the Minneapolis Fed and interviewed prominent economists.