The wealth (and poverty) of Indian nations
Many years ago, the land on which the Minneapolis Fed now sits—beautiful and quite valuable real estate along the Mississippi River—was owned by American Indians. Today, the center of the local Indian community is about two miles south of the Fed, in one of the city's poorest neighborhoods. And there, at the edge of a strip mall, stands a tepee.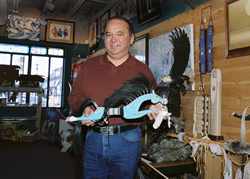 It's an odd sight in an urban shopping center but a perfect symbol for the vibrant nexus of modern Indian commerce, culture and education that lies nearby. Northland Native American Products, an award-winning store that sells art by Indian craftspeople as well as indigenous Indian foods, stands a few feet away. Around the corner is another Indian-owned business, the energetic Wolves Den, which offers coffee, food, music and wireless Internet to a steady stream of customers. Near the café: the Minneapolis outreach office for Fond du Lac Tribal and Community College, the district's largest tribal college, located in Cloquet, Minn. This neighborhood, with one of the country's highest densities of urban Indians, is prime recruiting territory for the fast-growing college.
All this Indian-oriented activity bespeaks an educational and economic vitality that is new not only to this south Minneapolis neighborhood but to Indian Country as a whole. In recent years, thousands of Indian-owned businesses have sprung up across the nation and throughout the Ninth District. The best known are casinos, the focus of an earlier fedgazette story (March 2003). A number of other multimillion-dollar tribally owned corporations have also emerged. But the vast majority of these Indian businesses are micro-enterprises that are succeeding thanks to their owners' creativity and tenacity, and support from a range of nonprofit agencies, government bodies and tribal colleges.
But this promising future struggles against a challenging past and present. Also near the Minneapolis tepee is the Native American Community Clinic, which faces a constant flow of Indian patients who suffer from diseases endemic to this population: diabetes, poor nutrition, alcoholism, depression. And the satellite Minneapolis police station that sits next to the clinic is an effort to curb the crime that's also prevalent in the area, usually crimes of poverty rather than passion.
According to the 2000 census, there are over a quarter of a million American Indians in the Ninth District. Most of them live on the district's 45 reservations or in other rural areas, though a large percentage lives in district cities. While the past decade has seen improvement in a number of social and economic indicators for Indians, they remain one of the nation's most disadvantaged populations. Casino wealth transformed a few small Indian communities, but most Indian reservations remain islands of extreme poverty in an ocean of national wealth.
In this fedgazette, we focus on efforts by the district's Indian population to rebuild its economies and cultures through the development of small business and higher education—the latest chapter in a long struggle to regain self-sufficiency and cultural identity. Because the majority of the district's Indians live on reservations—and conditions are hardest there—we'll concentrate on reservation economies. But because the Indian population is highly mobile between cities and reservations, sometimes living part of the year in each, we'll also speak more broadly about Indian Country, including those who live in urban areas like south Minneapolis and those who migrate back and forth.
What is "Indian Country"?
The phrase "Indian Country" is used frequently in this fedgazette focus. The term has a specific legal definition, spelled out in United States Code (18 U.S.C. 1151) essentially as reservations, dependent Indian communities and allotments. We use it a bit more casually, referring to the many American Indian communities, on reservation and off, throughout the United States.
The prominent American Indian newspaper Indian Country Today reflects this more informal sense of the term. In fact, a recent ICT editorial spoke of "the American Indian rural-urban continuum" and suggested, "Perhaps it is time to retire Indian country's own subjective dichotomy ... between on-territory and off-territory American Indians, and embrace the more comprehensive understanding that America is Indian country."
See related articles in March 2003 fedgazette.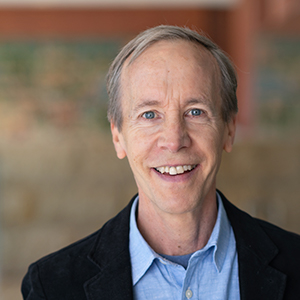 Douglas Clement
Editor, The Region
Douglas Clement was a managing editor at the Minneapolis Fed, where he wrote about research conducted by economists and other scholars associated with the Minneapolis Fed and interviewed prominent economists.