For David Miller, earmarks are manna from heaven. To Clarence Mortenson, they're a perch in purgatory. And therein rests the mixed blessing of pork barrel spending, a lifeline for many in the district, but a helping hand that some say is far too fickle.
Miller is economic development director for Barron County in western Wisconsin, and he couldn't be happier that the city of Barron received a $2.1 million federal appropriation to develop the city's industrial park.
"It's going to benefit the city of Barron on several different levels," he said. "You'll have industries that will maybe take a second or third look at locating or even relocating into the city's industrial park. What you're doing is bringing in tax base, you're bringing in jobs … and so on and so on. It's a massive domino effect."
The money, still caught up in red tape, was an earmark placed in the 2006 transportation bill by Wisconsin Rep. David Obey, now chair of the House Appropriations Subcommittee and a major rainmaker for Wisconsin. Obey had received a letter from Barron Mayor Sylvia Olson in the spring of 2005 with a list of funding needs, and in December 2005 his office notified Olson that the industrial park project had been funded.
"We sent in a wish list," recalls city treasurer Tony Slagstad. "And all of a sudden we heard we're going to get funded. Really, I thought, what a snowball's chance of getting the money. I was flabbergasted, actually. We've never gotten anything like that in the 30 years I've been here."
A tribal court
Earmarks don't rate so high with Mortenson. As a member of the Cheyenne River Sioux Tribe, Mortenson was deeply active in planning the Wakpa Sica Reconciliation Place, a structure that might one day house a cultural hub and judicial center in Fort Pierre, S.D.
Mortenson is also chair of the Wakpa Sica Historical Society. He said the judicial center portion of the project is critical for creating a foundation for economic growth in Indian country by establishing a court independent of tribal politics. "There's a crying need for it," said Mortenson. "You will never have full employment or economic development of any type" on the tribal reservation until banks and other businesses are certain of the legal status of financial investments there. "Nobody is going to put money in there when chances are the tribe can take it over."
But the Wakpa Sica building is half built today because, according to Mortenson, Congress has failed to follow through on a 2000 bill, sponsored by then-Sen. Tom Daschle of South Dakota, which authorized $18.2 million for its construction (inflation now brings the completion cost closer to $25 million). About $8 million has been appropriated for Wakpa Sica since 2000, but in recent times, the project has been tainted as an earmark, and funds have dried to a trickle.
"Somehow along the line the funds that Congress said should be spent for the project have got to be earmarked," said Mortenson. "They left us sitting here with half a building."
"Maybe we can work our way out of this thing if we can get away from earmarking," Mortenson suggested. "Earmarking has fallen on bad times.
When a bill is earmarked, they look at it and say, 'That's just another pork barrel from South Dakota.' Well, it isn't. Congress recognized in 2000 that there was a necessity for this and spelled out that it should be appropriated."
Mortenson is determined to see the project through, but he knows there are limits to what's possible. "We need Congress to say, 'Hey, we obligated ourselves to this and here it is.' And we [members of the Historical Society board] intend to finish this project because of the benefit it will do for all of the Indian people. We're going to keep trying as long as we're alive. But you know, we're all getting old."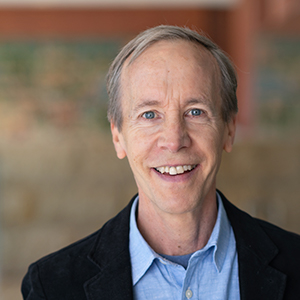 Douglas Clement
Editor, The Region
Douglas Clement was a managing editor at the Minneapolis Fed, where he wrote about research conducted by economists and other scholars associated with the Minneapolis Fed and interviewed prominent economists.