The cabin market on Lake Superior's North Shore has gone south. Typically, this scenic area of Minnesota is a strong market for vacation properties, but since 2007 real estate activity has slowed markedly. In and around the resort town of Grand Marais, the number of properties sold fell by nearly half in 2008 compared with the year before, according to the Cook County assessor's office. This year is expected to be about the same as last.
"It is bleak this year, just bleak," said Vicki Wenz, owner of Gunflint Realty in Grand Marais.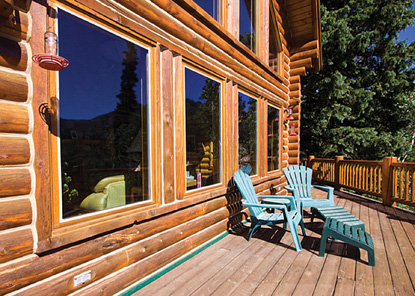 As goes the primary-home market, so goes activity in vacation real estate. From 2002 to 2006, sales, construction and prices of all housing rose steeply, contributing to economic expansion in the middle of this decade. Then the tide turned in 2007, with the supply of homes for sale outpacing demand, leading to falling prices and rising numbers of foreclosures. Sales of weekend cabins and second homes suffered along with real estate in general, and the current recession has further lessened demand for a place in the country.
Nationwide, the second-home market fared worse than the overall housing market last year; a survey of investment and vacation-home buyers by the National Association of Realtors (NAR) showed that vacation-home sales fell by almost a third, more than twice the percentage point drop in sales of primary residences.
A similar pattern appears to hold in the Ninth District; vacation areas have seen a more dramatic drop in property sales than the region's overall housing market (see chart). Sales of existing homes in the Midwest fell 15 percent in 2008 from a year earlier, according to the NAR. In contrast, the number of home sales in the northern Black Hills in South Dakota fell 20 percent during the same period, according to the Multiple Listing Service (MLS), which real estate agents use to track local markets. In northern Wisconsin, sales plummeted almost 36 percent.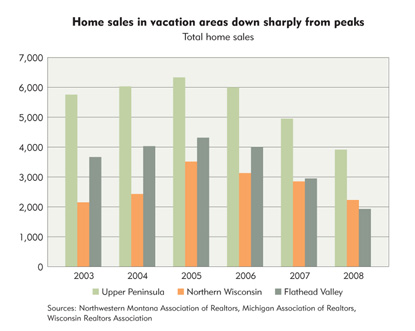 National numbers for this year are unavailable, but there's evidence in the district that the vacation-home market remains depressed. For example, in lake-studded northern Wisconsin, a popular destination for vacationers from the Twin Cities and Chicago, the number of homes sold in the first half of the year was down 22 percent from the same period in 2008. Median sales prices in the area also fell year over year.
This continuing slump stands in contrast to trends in the primary-housing market in recent months. Nationwide, and in many district markets, housing sales have risen from 2008 levels as buyers took advantage of lower prices and federal first-time buyer incentives. Will vacation-home sales show a similar bump this year? Maybe not; buyers of second homes face constraints not found in the primary-housing market.
For example, a vacation home is more of a luxury than a necessity. A decline in housing prices as well as stock values has reduced household wealth, making people less inclined to indulge their urge to get away. The erosion of household wealth, combined with other factors, has also made financing a second home more difficult.
While vacation properties are still selling in some market segments, the overall second-home market in the district likely faces a long, slow road back to prerecession levels.
A lot for sale
Across the district, market segments that appeal to those with moderate incomes have shown more signs of life this summer than pricier retreats.
In the Brainerd lakes area of Minnesota, a popular resort destination within two hours' drive of the Twin Cities, both sales and prices for high-end properties have fallen over the past two years. As of midsummer, about 300 homes were listed on the exclusive Whitefish chain of lakes, but there were only 15 sales for the year, according to the MLS. Average time on the market for these lake homes increased 70 percent from last year. "What we've seen is a big dry-up in the $500,000 to $1 million range," said Jim Eisler, a broker at Edina Realty's office in Brainerd.
Today, sales of moderately priced properties, although below the pace of a few years ago, are far outpacing those at the high end. "There's still a robust market for vacation homes in the $250,000 to $325,000 range," Eisler said. Moreover, falling prices for vacation homes have opened up new possibilities for buyers in the Brainerd area. During the boom, $250,000 to $325,000 would buy property in the woods, but not on the lake. Now buyers in that price range can expect to move up to a lakefront lot or small house.
Chris McGrath, owner of Woodland Realty in Hayward, Wis., told a similar story—prices of vacation property are falling, and buyers with more modest means are driving the market. The Hayward lakes area in the northwestern part of the state attracts primarily moderate-income tourists and cabin owners from the Twin Cities.
This year's real estate season—late spring and early summer—started slowly, McGrath said, continuing the pattern of last year, when sales were down 37 percent from peak levels two years earlier. But toward the end of July, he saw an influx of people pursuing deals on a lake cabin or lot. "I think we're starting to see buyers and sellers agree more on prices," McGrath said. On average, property sellers this year were settling for about 10 percent less than their initial asking price, he said—a marked discount from 2006.
Michigan's Upper Peninsula is another moderately priced market that has weathered the housing storm fairly well. Despite Michigan's economic woes, home sales in the U.P. have been relatively stable, if slow. Last year, sales of homes, including vacation properties, fell by less than 13 percent year over year in the region, according to the Michigan Association of Realtors—a big drop, but not as large as the decreases in many other markets.
The overall housing market in the U.P. didn't experience a surge earlier in this decade, so when the recession hit, sales and prices didn't fall as far. Even in the boom years of 2005 and 2006, sales grew by less than 10 percent a year and annual price increases were in the low single digits—a snail's pace compared with nationwide increases at that time.
Have I got a log cabin for you
In western Montana, much of the run-up in sales and valuations before the recession was driven by wealthy out-of-state residents buying luxury log homes. Since the housing slump and financial crisis, this exclusive market has taken a beating.
At the start of the residential downturn, second-home sales activity in the region showed no signs of slackening. "Sellers here were overoptimistic that we would continue to be sheltered," said Misty Retz, a real estate agent at Glacier Sotheby's International Realty in Whitefish, which specializes in luxury properties with an average price of about $1 million.
But the slowdown was just delayed in Montana; loss of wealth due to falling real estate and stock portfolio values has taken its toll. In Whitefish and the surrounding Flathead Valley, for example, sales have fallen drastically since 2005. The number of sales in the Flathead peaked in 2005 at about 4,300, according to the MLS. In 2007, there were fewer than 3,000 sales, and in 2008, sales dropped to less than half their peak level.
Dollar volume of transactions has fallen by an even higher percentage, because prices are also down. MLS closing prices last summer were running anywhere from 25 percent to 50 percent below list prices.
Retz said the Flathead Valley is fortunate not to be seeing as many foreclosures as other areas of the country, because wealthy owners can afford to hold onto their mountain retreats. "But that also means they can afford to take a loss and go somewhere else where real estate is undervalued," she said. Eager sellers looking to unload their Montana chalet in exchange for a condo in Florida or a villa in Italy have driven down market values.
Show me the money
With prices falling for all types of vacation property, deals abound in the district. But financing a home away from home is harder than in the past, thanks to troubles in the residential housing market. Getting a loan to buy a cabin is a challenge in the U.P., said Kelli Konrad, a real estate agent in Munising. "It's tougher getting things financed; there's a lot more hoops you've got to jump through."
The NAR survey showed an increase last year in the proportion of buyers paying cash for vacation properties, but few people can afford to finance such a purchase solely with cash.
Second-home financing has felt the impact of the same factors that have tightened the screws on borrowers in the primary-home market (see the January 2009 fedgazette for details). Mortgage lenders are requiring bigger down payments and more documentation, and charging borrowers with less-than-sterling credit higher interest rates. Turmoil in markets for bundling and selling mortgage debt has made it tough to secure anything other than a traditional 30-year fixed-rate loan.
Prospective second-home buyers face additional hurdles, not the least being a decline in net worth because of the overall drop in home values. House-poor compared to years past, many people are having trouble mustering sufficient equity to qualify for a cabin loan. Buyers get no help from the federal $8,000 tax credit for first-time home buyers that took effect at the beginning of this year; introduced to buoy home sales, the credit doesn't apply to vacation homes.
See you next summer—maybe
How quickly vacation-home sales pick up depends on the outlook for the regional and national economies. The problem is that no one's sure what course and trajectory the recovery will take after a lengthy recession. Since any vacation property is a luxury, market recovery will require growing incomes and assurance that values won't keep falling. A rebound in values for primary residences would help restore household wealth and buyer confidence.
A market resurgence in the Brainerd area is a ways off, Eisler believes. Given the pace of sales and the number of homes on the market, "we've got another 18 to 24 months before everything's cleaned up here," he said.
In Hayward, McGrath expressed optimism, noting that the Twin Cities area is expected to come out of the recession with a lower unemployment rate than the average for metro areas nationwide. He was hoping for a surge in sales this fall and winter to offset a slow spring. Although sales in his area have fallen nearly 40 percent over the past two years, median sale prices are down only 6 percent, he said. That leaves room for more discounting that may entice more prospective buyers to enter the market.
In western Montana, Retz said that the apparent willingness of wealthy vacation-home owners to accept losses on sales may keep valuations depressed through next year, even if economic recovery is robust.
At this juncture, predictions about the future of the second-home market in the district are highly speculative. However, McGrath is certain about one thing: "On a large scale, we need the recession to continue on its merry way out."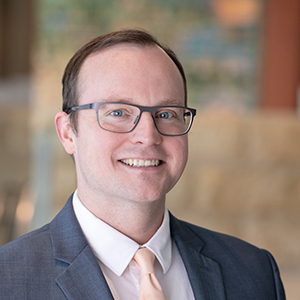 Request as a speaker
Joe Mahon
Director, Regional Outreach
Joe Mahon is a Minneapolis Fed regional outreach director. Joe's primary responsibilities involve tracking several sectors of the Ninth District economy, including agriculture, manufacturing, energy, and mining.