We admit it; at the Minneapolis Fed, we're suckers for data maps. They're often a great way to put a complex economic story into one picture and portray how it differs across regions. And few economic stories have been bigger in recent years than credit. The rise in home foreclosures and the surprising post-crisis trend of Americans paying down their consumer debt are just two stories that have featured prominently in the financial press.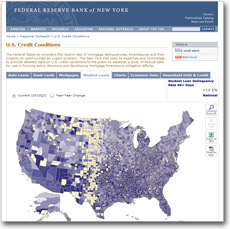 Now the New York Fed has a new Web site that puts these and other credit conditions on the map, literally. Visitors can look at various indicators of credit conditions, including auto and student loans as well as mortgages and credit cards, and compare at national and regional levels. For those who really want to dig deeper, the site provides the data underlying the maps as well.
Explore further at http://data.newyorkfed.org/creditconditions/.
(For actual U.S. maps, county by county, click tabs for Auto Loans, Bank Cards, Mortgages and Student Loans.)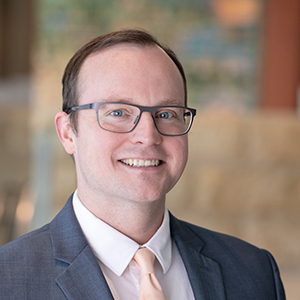 Request as a speaker
Joe Mahon
Director, Regional Outreach
Joe Mahon is a Minneapolis Fed regional outreach director. Joe's primary responsibilities involve tracking several sectors of the Ninth District economy, including agriculture, manufacturing, energy, and mining.