Agricultural producers see higher incomes and land values going into planting season; weather is a concern
Farm income continued to increase in the first quarter, along with other financial measures, according to the Minneapolis Fed's first-quarter (April) agricultural credit conditions survey. Land values continued to increase in all categories across district states, and interest rates on loans fell slightly from the last quarter. The outlook for the second quarter of 2011 is also positive, with all states in the district expecting farm incomes and household spending to increase or stay the same. In addition, all states expect increases in farm capital spending.
Farm income, household spending and capital investment
Thanks to large harvests and high crop prices, farm incomes continued to increase. Fifty-seven percent of district lenders responding to the survey said farm incomes increased in the first quarter, and fewer than 3 percent reported decreases. The results were broadly similar throughout district states. Both household and capital spending increased across the district as well. This may be driven directly by higher incomes and also indirectly through higher tax bills those incomes create. "Many farm customers foresee a large tax problem in 2011," commented a Minnesota lender. "Many are making purchases to offset taxes and are not waiting to year-end as they did last year."
Loan repayments and renewals
Consistent with previous periods of rising farm incomes, loan repayments increased and renewals mostly held steady or decreased. About 49 percent of the lenders responding to the survey reported a higher rate of loan repayments, while only one bank reported a decrease. More than two-thirds of responding lenders, 71 percent, reported no change in the number of loan renewals or extensions.
Demand for loans, require collateral and interest rates
Lenders largely reported that loan demand decreased or was unchanged. More than a third of the survey respondents said demand decreased from a year earlier, and 45 percent said it was unchanged. This was mostly consistent across district states, with fewer lenders in Montana and Wisconsin reporting decreases and more reporting flat demand. Only one bank surveyed reported refusing a loan because of fund shortages. Fixed and variable interest rates on loans for operating, machinery and real-estate decreased slightly from the fourth quarter of 2010.
Cash rents and land values
Cash rents and farmland values continued to grow substantially, according to survey respondents. Average cash rents and land values for nonirrigated land, irrigated land and ranchland mostly increased from the previous year across the district. Nonirrigated farmland saw the largest gains in cash rents, with the average increasing 10.7 percent over last year and the average land value increasing 13.9 percent. Irrigated farmland saw rents and land values increase 8.5 and 10.8 percent, respectively. Ranchland saw smaller increases for rents and values (up 2.8 percent and up 0.6 percent, respectively). Changes varied across district states, with values for Montana irrigated farmland and Montana and South Dakota ranchland falling slightly from the previous year. Rents for Montana irrigated farmland fell 31.9 percent.
Outlook
Weather conditions during planting are of concern, with a cold, wet spring and flooding in some areas. "Looks like spring will be late," noted a North Dakota lender. Crop progress reports from the U.S. Department of Agriculture confirmed that planting was behind average in the region and crop emergence has been especially slow. However, ag lenders' outlook remains positive, with more than 57 percent of respondents expecting farm incomes to increase and 40 percent expecting them to stay the same in the second quarter. Nearly 46 percent of responding lenders expect increases in household spending, and 58 percent expect increases in capital investment. Most lenders expect loan renewals and the amount of required collateral to remain unchanged in the second quarter. More than half expect loan demand to stay the same, but about a quarter expect it to increase.
Appendices: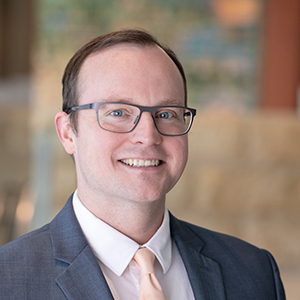 Request as a speaker
Joe Mahon
Director, Regional Outreach
Joe Mahon is a Minneapolis Fed regional outreach director. Joe's primary responsibilities involve tracking several sectors of the Ninth District economy, including agriculture, manufacturing, energy, and mining.