Agricultural vigor continues in third quarter; outlook positive
Despite headwinds, district farmers and ranchers continued to benefit from strong markets for their products, according to the Minneapolis Fed's third-quarter (October) agricultural credit conditions survey. The survey found that farm income increased for the fifth consecutive quarter and that most lenders remain optimistic about the final three months of 2011, even though harvests were reduced in many areas by a wet spring and early frost. "Commodity prices are still above average, which will offset lower production," one Montana respondent noted. Consistent with increased farm income and with recent survey results, demand for loans was mostly flat or decreased, while loan repayment rates held steady or increased. Land values and cash rents continued to rise at a rapid pace, while interest rates fell slightly.

Farm income, household spending and capital investment
Though farm income growth rates declined slightly from the previous quarter, they remained at high levels. More than half of district lenders said farm incomes increased in the third quarter, and 37 percent reported that incomes were flat. Minnesota had the highest or most consistent increase, with 68 percent of respondents reporting higher income in the third quarter. Both household and capital spending increased throughout the district as well, with 96 percent of respondents reporting unchanged or increased capital spending and 95 percent reporting steady or growing household spending. While these results were consistent across district states, in North Dakota, which was badly hit in some areas by flooding, 29 percent of respondents reported decreased farm income.
Loan repayments and renewals
Agricultural producers are holding steady on repayments and loan extensions. More than 58 percent of the lenders responding to the survey reported no change in loan repayments, while fewer than 3 percent reported decreased levels. Similarly, 84 percent of the lenders reported no change in the number of loan renewals or extensions.

Demand for loans, require collateral and interest rates
The demand for loans in the district was similar to the demand in the second quarter, with 55 percent or more of the responding lenders reporting no change and 32 percent reporting decreased loan demand. This result was consistent across all district states, but in Montana 91 percent of respondents saw no change in loan demand. For the second quarter in a row, no banks reported refusing a loan because of fund shortages. Both fixed and variable operating, machinery and real estate interest rates fell slightly from their second-quarter levels.

Cash rents and land values
The district's average cash rents and land values for nonirrigated, irrigated and ranchland all increased from the previous year. Nonirrigated farmland saw the largest increases, with the average cash rent increasing 24 percent over last year and the average land value increasing 26 percent. Increases for irrigated farmland came next (12 percent increase in cash rents and 18 percent increase in land value), and gains in ranchland rose more rapidly than in recent quarters (11 percent and 14 percent, respectively). Both measures increased throughout the district, but average cash rents for irrigated farmland fell by 22 percent in North Dakota. South Dakota saw the biggest increases in nonirrigated land values, at nearly 30 percent, while Montana's were the most modest at just under 11 percent.

Outlook
Expectations for the fourth quarter of 2011 are strong. A banker in Minnesota summed it up: "We expect large cash deposits… [and] debt repayment should be higher than expected with the additional cash; we expect less borrowing and additional capital purchases." Nearly 54 percent of lenders responding to the survey predict that farm income will increase in the fourth quarter, 50 percent expect to see increases in capital spending and 42 percent expect increases in household spending. Loan demand, loan renewals and the amount of required collateral are expected to remain unchanged in the fourth quarter.
Appendices: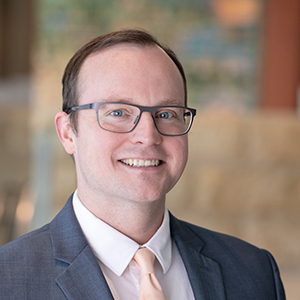 Request as a speaker
Joe Mahon
Director, Regional Outreach
Joe Mahon is a Minneapolis Fed regional outreach director. Joe's primary responsibilities involve tracking several sectors of the Ninth District economy, including agriculture, manufacturing, energy, and mining.