Agriculture strong in fourth quarter 2010; land values and farm incomes grew
Solid harvests and soaring commodity prices have been a boon to Ninth District agricultural producers. Farm incomes, capital spending and land values increased, according to lenders responding to the Minneapolis Fed's fourth-quarter (January) agricultural credit conditions survey. Increased incomes led to an increase in loan repayments, and renewals and extensions decreased. Loan demand decreased slightly. Cash rents mostly increased, but the change varied across the region and across land categories. The outlook for the first quarter of 2011 is strong, with survey respondents predicting further increases in incomes, capital expenditures and household spending.
Farm income, household spending and capital investment
A Minnesota banker summed up the picture for farm incomes and capital investment: "Excellent crops in this area with high prices. Farmer[s] are updating their machinery or buying new pickups." The trend of rising farm incomes continued from the third quarter, but increases were more dramatic. Nearly 78 percent of lenders reported that farm income increased in the fourth quarter. Fewer than 2 percent of survey respondents said income went down. Even in Montana, which had the fewest lenders reporting gains in income, 64 percent said it increased; South Dakota had the most reports of increase, at 90 percent. Consistent with expectations from the previous survey, 69 percent of lenders said capital spending increased in the fourth quarter. The outlook for capital spending was also elevated, with 57 percent of respondents expecting an increase in the next quarter, and 41 percent predicting no change.
Loan repayments and renewals
As might be expected during a period of sharply higher incomes, loan repayments increased, and renewals mostly held steady or decreased. About 47 percent of the lenders responding to the survey reported a higher rate of loan repayments, while only one bank reported a decrease. A strong majority of lenders, 70 percent, reported no change in the number of loan renewals or extensions.
Demand for loans, required collateral and interest rates
Loan demand was largely unchanged, also continuing a trend from the previous quarter. Half of the lenders responding to the survey reported no change from a year earlier. This was mostly consistent across district states. However, in Montana, 45 percent of lenders reported an increase in demand for loans—a roughly equal proportion to those reporting no change—and in Wisconsin 44 percent said demand decreased. After a full year with no banks reporting refusing a loan because of fund shortages, two banks said they did so in the fourth quarter. Fixed and variable interest rates on loans for operating, machinery, and real-estate fell from their third quarter levels.
Cash rents and land values
Cash rents and farmland values grew robustly. The district's average cash rents and land values for nonirrigated land, irrigated land, and ranchland all increased from the previous year. Irrigated farmland saw the largest gains in cash rents, with the average increasing 14.4 percent over last year and the average land value increasing 14.7 percent. Increases for non-irrigated farmland saw bigger gains in land values, with a 16.6 percent increase and a 10.4 percent increase in cash rents. Ranchland saw substantial increases for rents and values as well (up 5.3 percent and up 7.4 percent, respectively). Land values for all categories increased in every district state, with the sole exception of Montana ranchland, which fell 1.7 percent from the previous year. Cash rents varied more widely, from double-digit increases across all categories in Wisconsin to a 2.5 percent decrease on irrigated farmland rents in Montana.
Nearly two-thirds of respondents to a special survey question about land sales said the number of land sales decreased or was unchanged. All of those who responded that land sales increased reported that the majority of sales were to farmers, as opposed to nonfarm uses such as hunting and recreation.
Outlook
Expectations for the first quarter of 2011 are good. Prices are up nearly across the board. A Montana lender noted that 2010 was, "one of those rare years where both of our area's major commodities' [wheat and cattle] prices were strong." Nearly two-thirds of lenders responding to this survey predict that farm income will increase in the first quarter of 2011, and 57 percent expect to see increases in capital spending. Respondents were roughly split on whether they think household spending will increase or remain unchanged. Lenders expect loan demand and repayment rates to increase, while they expect renewals to decrease and collateral requirements to remain unchanged.
Appendices: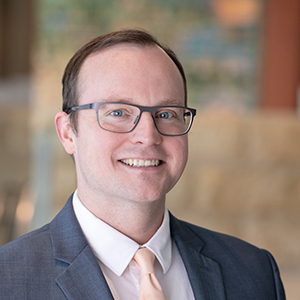 Request as a speaker
Joe Mahon
Director, Regional Outreach
Joe Mahon is a Minneapolis Fed regional outreach director. Joe's primary responsibilities involve tracking several sectors of the Ninth District economy, including agriculture, manufacturing, energy, and mining.