Brighter outlook for district labor markets
District businesses are apparently more optimistic in their hiring plans for this year. But despite the good news, the twin specters of economic and policy uncertainty are still haunting labor markets.
The Minneapolis Fed sent an electronic survey to 500 Ninth District business contacts in January and got a response rate of 32 percent. Generally, respondents said they planned to increase hiring (34 percent) or keep employment unchanged (58 percent). Of the remaining 8 percent who planned to decrease employment, nearly all were in the real estate or local government sectors.
For firms that planned to hire more workers, 82 percent cited sales growth as one of the underlying reasons (including more than half who said it was the most important reason). Two-thirds of respondents also cited overworked staff as a reason for hiring.
Survey recipients were also asked what might constrain their hiring. The most common factor chosen (55 percent) was low expected sales growth, while 42 percent cited regulatory uncertainty. A substantial number of respondents also pointed to deteriorating financial conditions at their firm and underutilization of current staff. But nearly a third said there were no sources of restraint, which should be music to the ears of the unemployed.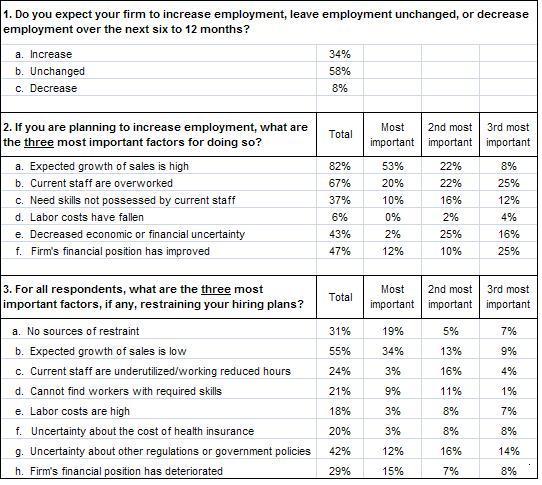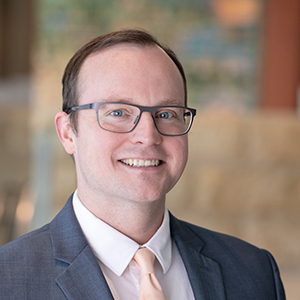 Request as a speaker
Joe Mahon
Director, Regional Outreach
Joe Mahon is a Minneapolis Fed regional outreach director. Joe's primary responsibilities involve tracking several sectors of the Ninth District economy, including agriculture, manufacturing, energy, and mining.