Despite difficult weather, farm incomes and land values rose again in the spring
The second three months of 2011 saw farm incomes increase for the fourth quarter in a row, along with overall farm finances, according to the Minneapolis Fed's July agricultural credit conditions survey. Land values continued to increase in all categories across district states, and interest rates on loans fell slightly from the last quarter. The outlook for the third quarter of 2011 is also positive, with all states in the district expecting farm incomes and household spending to increase or stay the same. All states expect farm capital spending to hold steady or increase.

Farm income, household spending and capital investment
Bolstered by continued strong crop prices, farm incomes remained at high levels. "Customers continued to take advantage of higher prices and have been forward pricing their grain and livestock," noted a Yankton, S.D., banker. Half of district lenders said farm incomes were unchanged in the first quarter, and 40 percent reported increases. Both household and capital spending increased throughout the district as well. These results were consistent across district states.
Loan repayments and renewals
Loan repayment rates mostly held steady after increasing in recent quarters marked by income growth, and renewals were flat or decreased. About 62 percent of the lenders responding to the survey reported unchanged rates of loan repayments, while only one bank reported a decrease. Three-quarters of respondents reported no change in the number of loan renewals or extensions.

Demand for loans, require collateral and interest rates
A lender in Lucan, Minn., described the market for agricultural loans concisely: "Higher incomes have reduced borrowing needs for many of our customers." More than a third of the survey respondents said loan demand decreased from a year earlier, and 52 percent said it was unchanged. This was mostly consistent across district states, but more lenders in South Dakota reported decreases than flat demand. Just over 90 percent of respondents said collateral requirements for borrowers were unchanged. None of the lenders in the survey said they refused a loan because of fund shortages. Fixed interest rates on loans for operating, machinery and real estate decreased slightly from the first quarter of 2011, as did variable rates for real estate; variable rates for operating and machinery increased slightly.

Cash rents and land values
Cash rents and farmland values continued to soar. Average cash rents and land values for irrigated and nonirrigated land mostly increased from the previous year across the district. Nonirrigated farmland saw bigger gains in rents and land values, with the average rent increasing 21.9 percent over last year and the average land value increasing 22 percent. Irrigated farmland saw rents and land values increase 16.7 and 18.1 percent, respectively. Ranchland saw rents increase by 7.9 percent, while values rose 13.1 percent. Minnesota saw the biggest growth, at about 25 percent in all three categories. In Montana, farmland values were roughly unchanged from a year earlier, while ranchland prices actually decreased 7.5 percent. However, it should be noted that the number of survey respondents from Montana was small.

Outlook
"Most farmers should show a strong 2011 if Mother Nature cooperates," said a lender in Pigeon Falls, Wis. That could be a big "if." A late, wet spring held back planting, and summer flooding damaged crops in many areas of the district. A North Dakota lender said 20 percent to 40 percent of area cropland was not seeded, while another lender noted a county in South Dakota where only 30 percent of land was planted. However, the outlook of ag lenders remains positive, with more than half expecting farm incomes to remain at current levels and 40 percent expecting increases in the third quarter. About a third of lenders expect increases in household spending, and 41 percent expect increases in capital investment. Most lenders expect loan renewals and the amount of required collateral to remain unchanged. More than 60 percent expect loan demand to be unchanged, but 18 percent expect it to increase.
Appendices: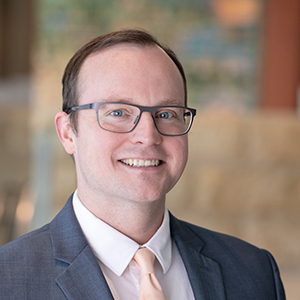 Request as a speaker
Joe Mahon
Director, Regional Outreach
Joe Mahon is a Minneapolis Fed regional outreach director. Joe's primary responsibilities involve tracking several sectors of the Ninth District economy, including agriculture, manufacturing, energy, and mining.