After snowstorm, ranchers still surveying damage
Ranchers in the western Dakotas who were hit hard by a freak fall blizzard got some welcome news Tuesday—they can get some assistance from the federal government while they wait to find out if more aid is on the way.
For readers who are unfamiliar with the story, a little background: In early October, Winter Storm Atlas dumped several feet of snow on some parts of South Dakota, North Dakota, Montana and Wyoming. The storm came on the heels of heavy rains that left grazing lands a muddy mess, and many cattle were left exposed to a quick freeze and extremely high winds before they had a chance to grow thicker winter coats.
Reliable estimates of the number of cattle killed due to freezing, drowning or trampling aren't available yet, but early estimates suggest that the number is easily in the tens of thousands. Anecdotal reports indicate that the devastation varied widely; some ranchers were barely affected, while others may have lost their entire herds.
The damage assessment itself has been complicated and delayed by muddy conditions created by melting snow. Immediately after the blizzard, South Dakota Gov. Dennis Daugaard announced an executive order waiving the standard requirement that ranchers dispose of carcasses with 36 hours under normal conditions. That waiver was set to expire on Friday, but was extended this week until the end of November.
Ranching is big business in the region—South Dakota is the nation's fifth largest beef producer, and the state has five cattle for every one person. Grown cattle sell for $1,400 to $2,000. Added to cattle losses are the cost of cleanup and losses due to animal injury or sickness, all which will have a major economic impact on the state.
The other tough part about the timing of the storm is that it came during the federal government shutdown, delaying any action on a possible disaster declaration. In addition, funding for livestock disaster relief programs has expired because of the holdup over the passage of a federal farm bill.
However, on Tuesday USDA Under Secretary Michael Scuse announced that ranchers can apply for assistance under the Environmental Quality Incentives Program, a conservation subsidy that will help them pay for carcass removal and infrastructure repair.
This story will continue to develop as the extent of the destruction becomes clearer. The fedgazette Roundup will be following it, so expect updates in the future.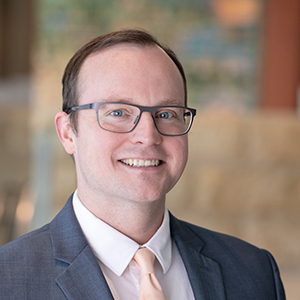 Request as a speaker
Joe Mahon
Director, Regional Outreach
Joe Mahon is a Minneapolis Fed regional outreach director. Joe's primary responsibilities involve tracking several sectors of the Ninth District economy, including agriculture, manufacturing, energy, and mining.