The little railroads that could
In any network, main arteries carry the bulk of the load, but smaller branches and capillaries share that load, distributing it to and from outlying parts of the system. In the Ninth District's rail network, about two dozen smaller railroads transport goods within limited service areas and link up with the major railroads for long-haul deliveries.
Because regional and short-line railroads tie into a nationwide rail network, traffic slows for them when congestion strikes major railroads. Conversely, backups on railroads serving smaller territories can contribute to delays on the major railroads.
Related content
Working on the railroad
Ninth District railroads have invested heavily to increase capacity. But matching rail supply to demand remains a work in progress.
Battling backups
Railroad capacity improvement projects in the Ninth District
Not your father's railroad
Rail expansion efforts include spending on innovations that make freight trains safer and more efficient
Montana Rail Link, a regional railroad operating in Montana, Idaho and Washington state, connects with BNSF Railway at Helena and Laurel, Mont., and several other points along its 900 miles of track. MRL President Tom Walsh said the railroad probably lost business in 2014 as customers frustrated with delays and higher shipping costs on the BNSF-MRL network sought other outlets for their goods.
In hopes of alleviating or preventing congestion in their parts of the rail network, the district's smaller freight railroads have made their own investments in infrastructure, equipment and people.
MRL's recent investments mirror those made by BNSF, albeit on a much smaller scale. "We, both BNSF and Montana Rail Link, have been working real hard to figure out how to crack this [congestion] problem, how not to let this happen," Walsh said.
Last year, MRL spent $60 million to add sidings on its mostly single-track mainline, reconfigure train yards and add four locomotives to its fleet. The company has also increased its employee headcount by 20 percent over the past two years, to about 1,100. "That's a big jump for a little company likes ours," Walsh said. Most of the new hires were train crews—locomotive engineers and train conductors.
Other smaller railroads in the district that have increased spending to accommodate increasing volume and battle backups include Twin Cities & Western Railroad and Red River Valley & Western Railroad.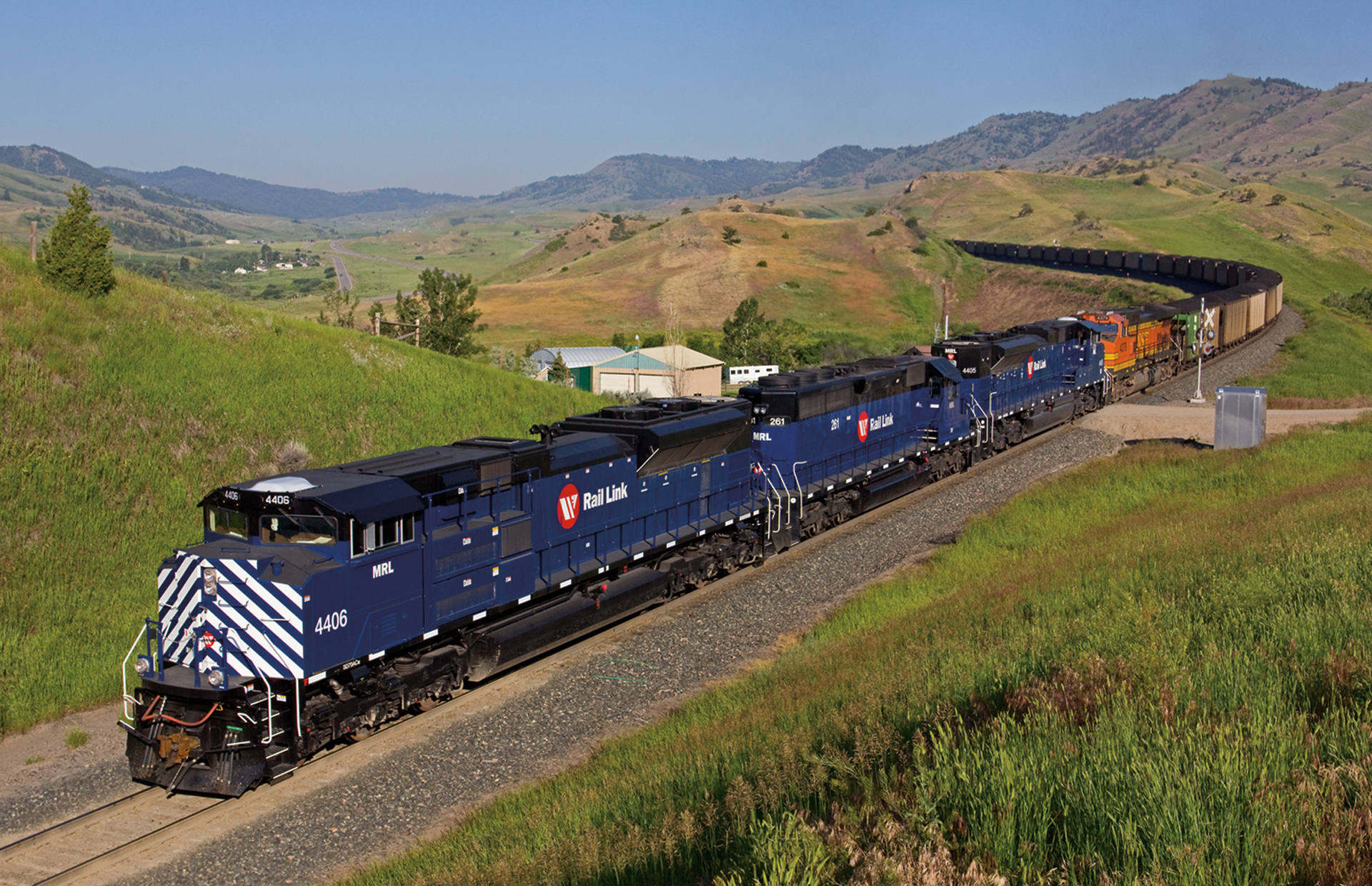 Montana Rail Link trains transport freight on 900 miles of track in Montana and Idaho.
Photo by Steve Welch
Last summer, Twin Cities & Western, a short-line railroad with over 200 miles of track extending west from the metro area into South Dakota, hired five additional crews to help shepherd trains through metro bottlenecks to connect with more fluid lines on the Union Pacific Railroad. "Because of that, we were able to keep the trains moving," said TC&W President Mark Wegner.
The railroad also upgraded track, constructed a new passing siding and leased an additional 100 railcars in 2014, and this year plans to repair a bridge over the Minnesota River to gain direct access to barge terminals.
Red River Valley & Western, a short-line operating mostly in eastern North Dakota, is upgrading 37 miles of track west of Davenport, N.D., this summer. The $14 million project, the biggest infrastructure investment in the company's 28-year history, will allow that section of track to handle BNSF shuttle trains, increasing capacity—and revenue—for both Red River Valley and BNSF.