District manufacturers upbeat for 2016
"We are set to be more efficient, productive and profitable in 2016," a manufacturer in North Dakota said, capturing the mood of manufacturing firms across the district. Despite a slower year in 2015, district manufacturers are expecting moderate growth in the year ahead, according to a survey conducted in November and early December by the Federal Reserve Bank of Minneapolis and the Minnesota Department of Employment and Economic Development.
Most survey results are summarized as an index representing changes in activity from 2014 to 2015, and 2015 activity versus expectations for 2016. Values greater than 50 indicate expansion, on average, while those below 50 indicate contraction (see chart).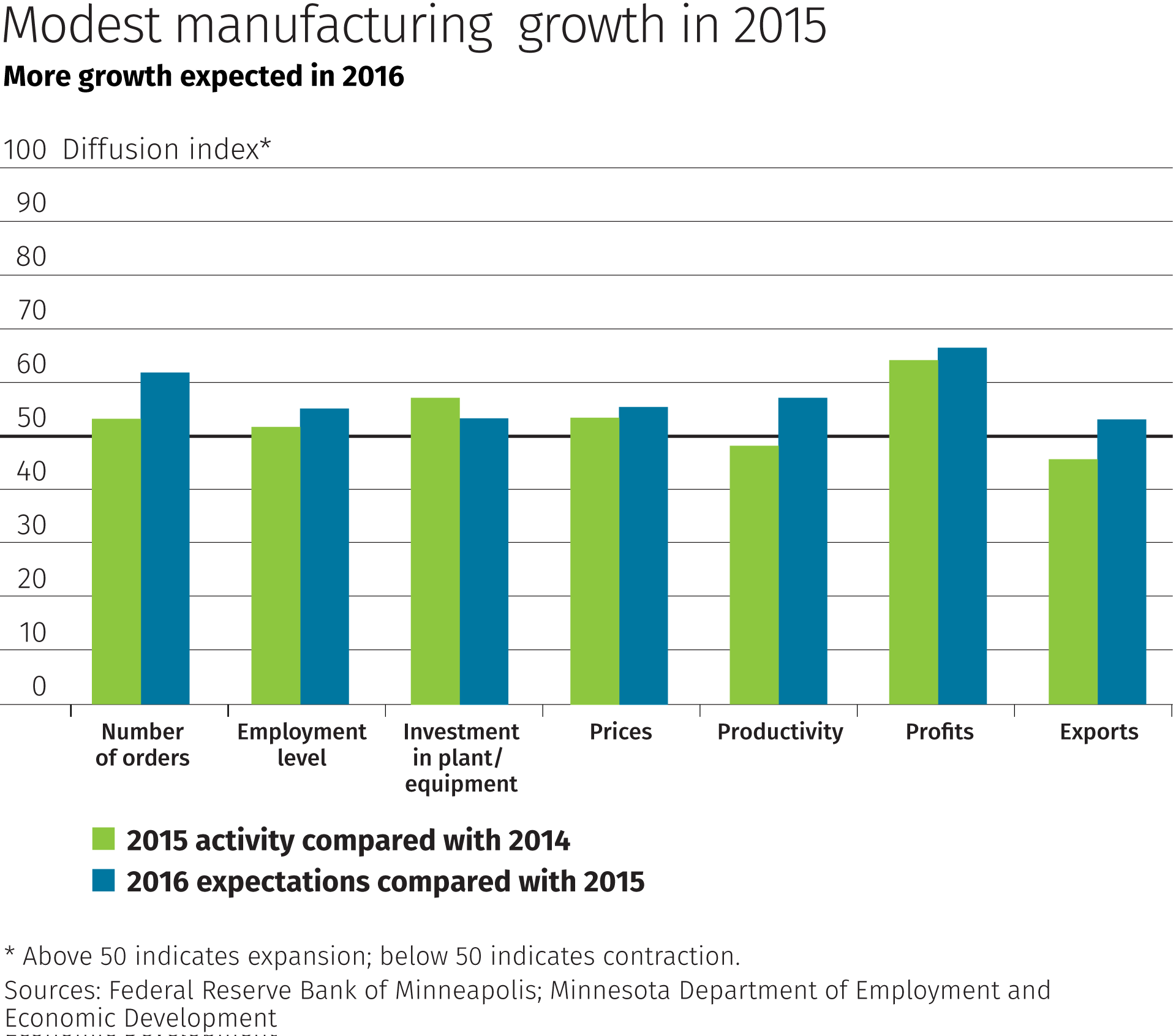 Manufacturers reported increased profits and capital spending in 2015, compared with a year earlier, and moderate increases in wages and benefits. Both orders and employment posted minimal gains, while exports fell and productivity was essentially unchanged. Manufacturers reported little increase in the price of their goods.
Across the district, manufacturers expect their businesses to grow on average in 2016. Orders, productivity and profits are expected to increase. Their outlooks for employment, wages, investment, prices and exports are more moderate but positive overall.
Based on multiple survey comments, hiring continues to be a challenge. "We need a good stable workforce," wrote a respondent from South Dakota. "We have no unemployed good workers to draw from."
In contrast to manufacturers' optimism about their own operations, expectations for their state economies are more modest. Respondents on average expect state employment to barely increase over the coming year, while they anticipate a slight drop in consumer spending and corporate profits. Their inflation outlook for the year ahead is elevated, as it was in the previous year's survey.
A special question on the current survey asked about the impact of recent changes in currency exchange rates. In general, district manufacturers reported that the strengthening of the U.S. dollar versus other major currencies has had little effect on their operations. While a quarter of respondents said the dollar's rise has hurt sales and profitability, a substantial majority reported no impact, with higher proportions claiming no effect on employment and capital expenditures.
---
Manufacturing survey data [.xlsx]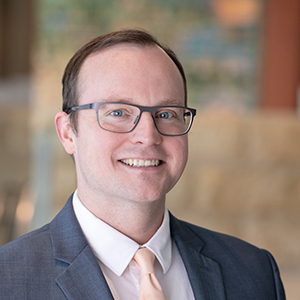 Request as a speaker
Joe Mahon
Director, Regional Outreach
Joe Mahon is a Minneapolis Fed regional outreach director. Joe's primary responsibilities involve tracking several sectors of the Ninth District economy, including agriculture, manufacturing, energy, and mining.