Aligning administrative data systems to bolster research
Aligning data systems across government jurisdictions, agencies, and nonprofits can provide useful information to researchers and ultimately policymakers and program directors. At the Federal Reserve System's Community Development Research Conference in March, researchers presented a variety of papers, some based on data that was synthesized by matching individual records across administrative datasets. Two examples:
Jeffrey Grigg, assistant professor of education at Johns Hopkins University, presented "Reading on Grade Level: Perspective and Context from Baltimore" (see paper and presentation), based on data from Baltimore's Early Education Data Collaborative (EEDC). In collaboration with colleagues at Johns Hopkins University, Grigg uses the EEDC to analyze relationships between literacy and math scores and attendance at either Head Start or Baltimore Public School's Pre-K program.
In order to conduct the analysis, eight parties first needed to develop a data-sharing agreement across government jurisdictions and departments, establishing the EEDC in 2015. The Baltimore City Health Department provides data on all babies born to Baltimore residents, which establishes vital statistics for a cohort of children. Data are then added as children and their families receive services from other providers, including maternal and child home visiting, foster care, Head Start, and Baltimore Public Schools Pre-K. These services represent a variety of local, state, and federal programs and funding streams.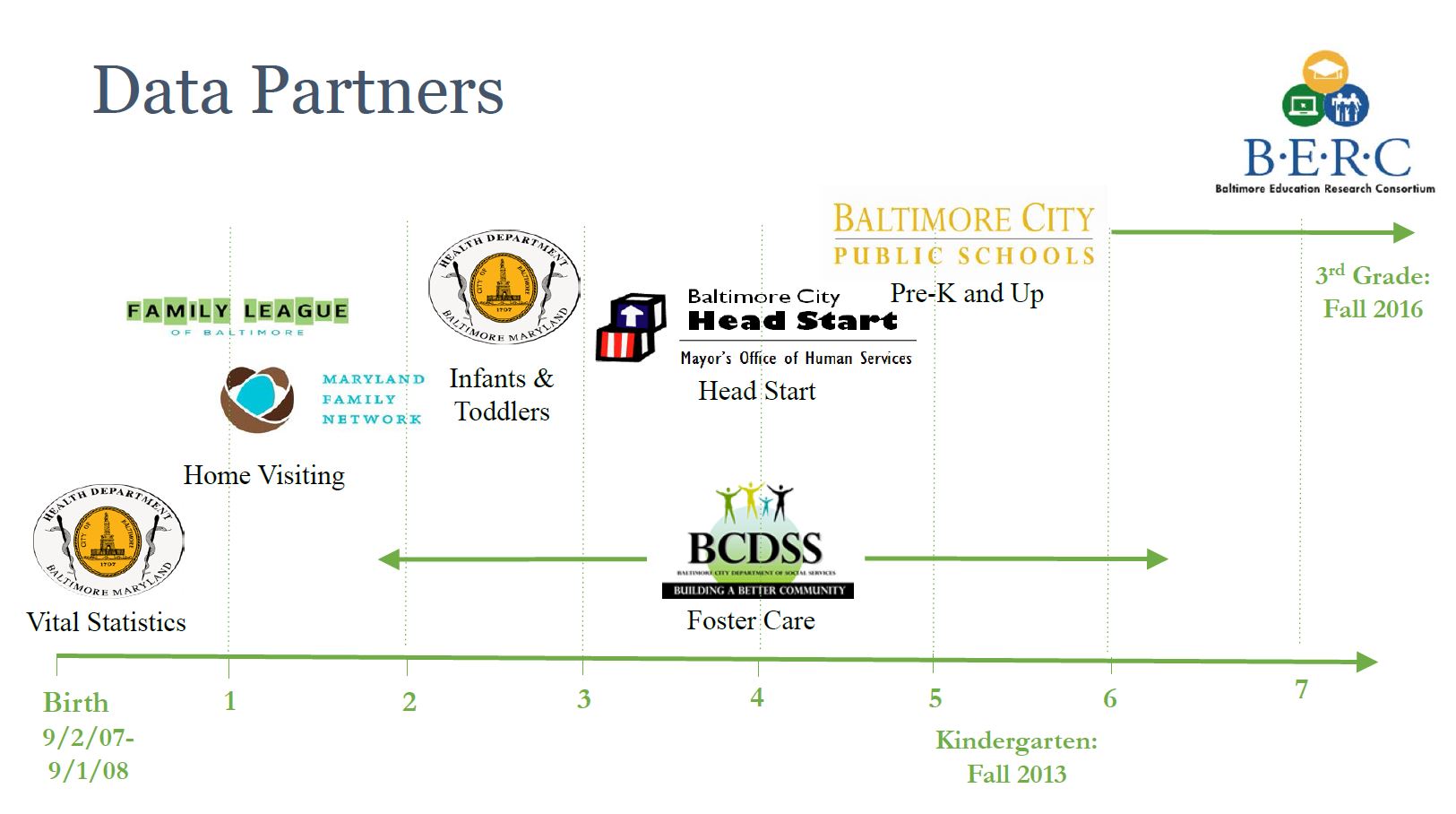 The authors find that attending Head Start for two years or the public pre-kindergarten (Pre-K) program for one year is associated with high initial levels of literacy performance relative to students who attended neither program. However, literacy gains did not persist by second grade. Differences in other outcomes did continue into the early elementary years, including higher performance in math and reductions in grade repetition. Finally, children who attended Head Start followed by Pre-K showed stronger gains than children who attended only Head Start or Pre-K.
Alessia Leibert, project manager for the Minnesota Department of Employment and Economic Development (DEED), uses data from the Workforce Data Quality Initiative database to analyze the relationships between attaining a post-secondary credential and prospects for finding a higher paying and quality job (see paper and presentation). The dataset links Unemployment Insurance wage records from DEED and post-secondary graduation records from the Minnesota Office of Higher Education by matching Social Security Numbers. The dataset includes 200,000 graduates who obtained a post-secondary credential from any of 139 private and public post-secondary institutions in Minnesota.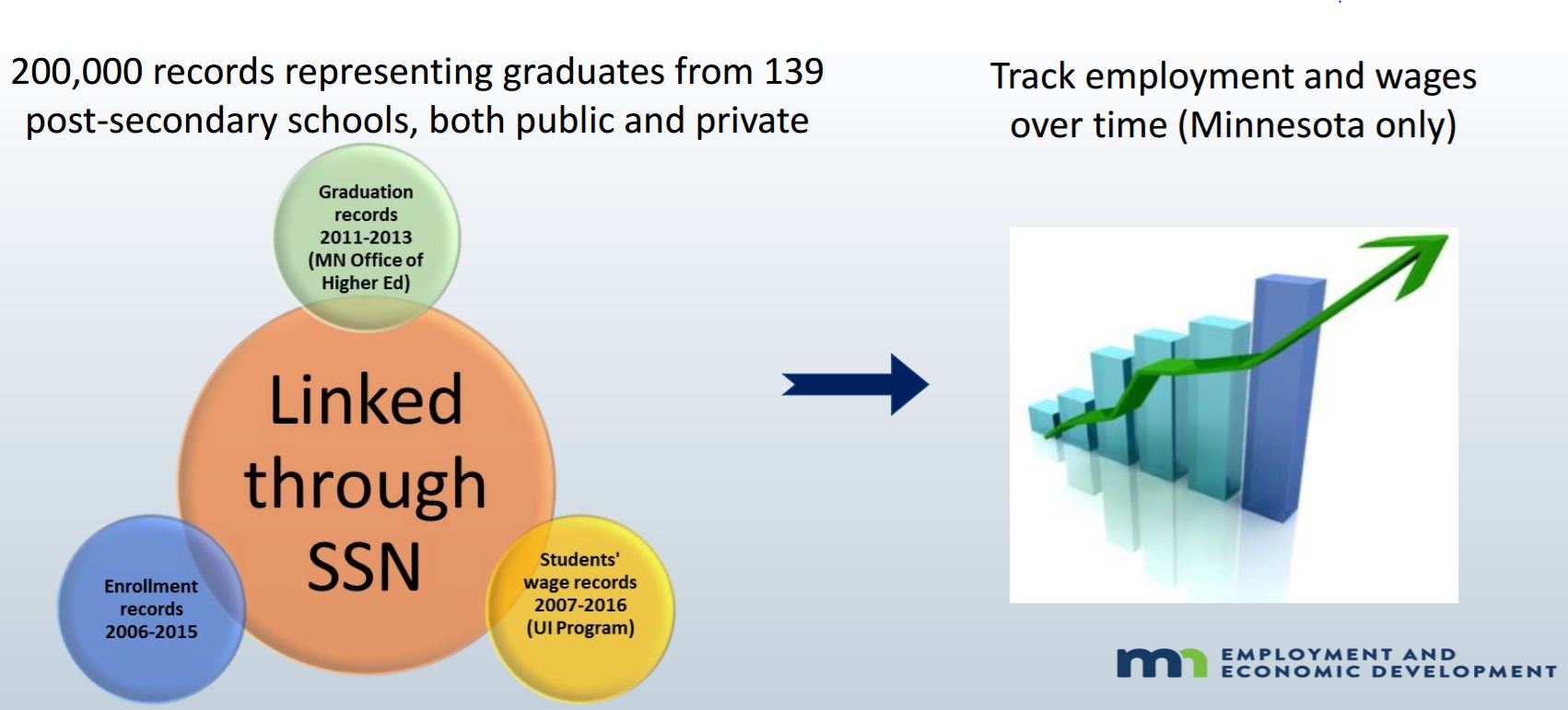 With the combined dataset, Leibert analyzes the relationship among part-time/full-time jobs, wages, employment by industry, post-secondary major, and race. Leibert shows that white graduates earn higher wages two to four years after graduating with a bachelor's degree at age 20–25 than other races. Asian graduates earn less than whites, but more than black and American Indian graduates. The analysis also shows that minority graduates are more likely to work in low-wage, low-skill industries. Workers' degree, selection of major, and age of completion are associated with racial gaps in labor market outcomes. Wage gaps by race decrease and in some cases close when comparing across the same selected majors by median hourly wage.