An Oglala Sioux Veteran's Journey to Homeownership: Intelligence, Leadership and Honor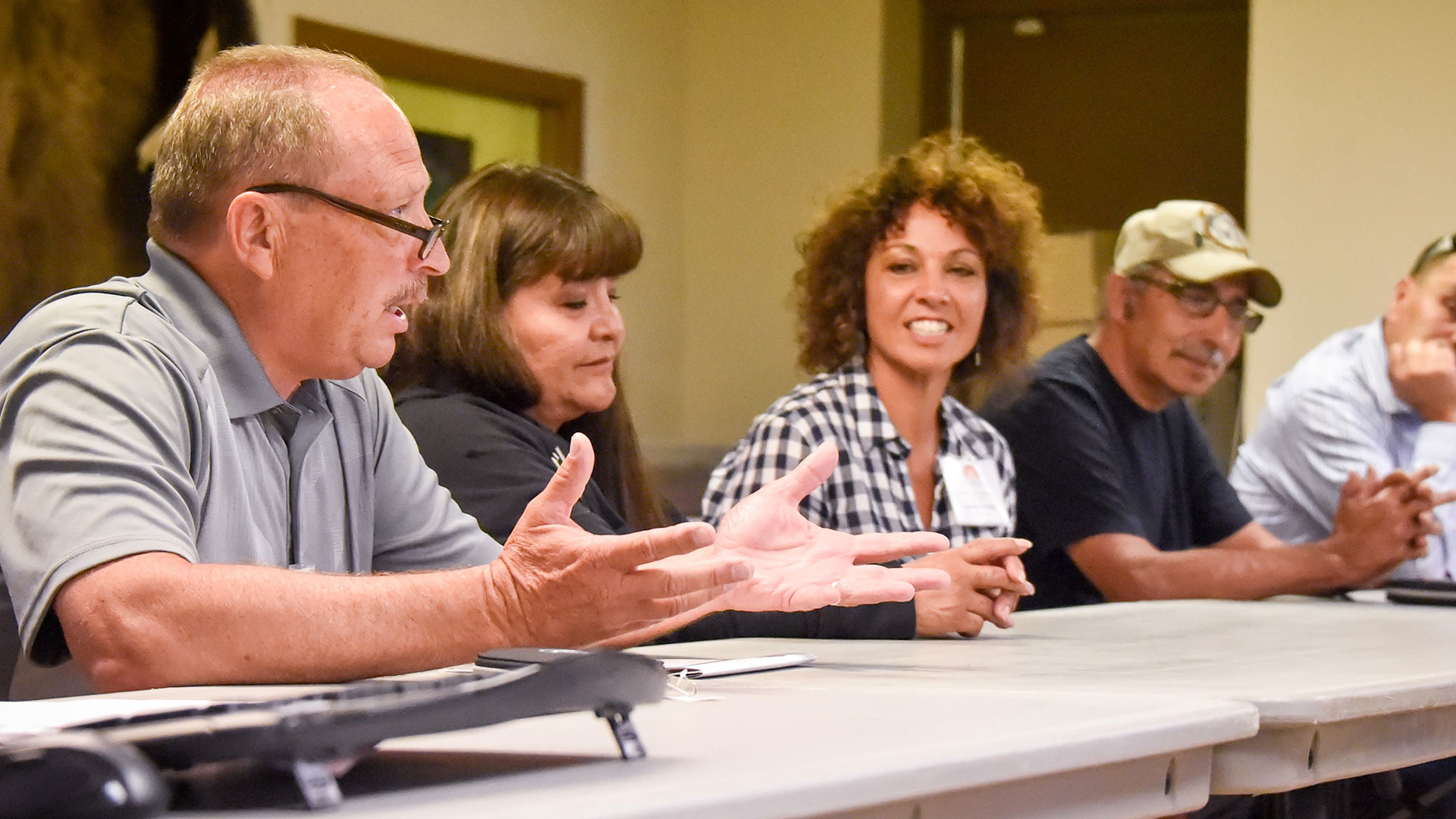 November is National Native American Heritage Month and time to salute our Native Veterans. American Indian contributions to the U.S. military are exceptionally inspiring. The Navajo Code Talkers and the heroism of Chief Joseph Medicine Crow on the battlefields of WW II exemplify the historical role of American Indians in the Armed Services throughout the 20th Century. In the 21st Century, more than 30,000 American Indian and Alaska Native men and women have served in the military around the world. Chief Medicine Crow earned the title of War Chief for "touching an enemy without killing him, leading a successful war party, and stealing an enemy's horse" during his military service in Europe during WW II. In his 2006 autobiography Counting Coup, Medicine Crow noted that "(w)arfare was our highest art, but Plains Indian warfare was not about killing. It was about intelligence, leadership, and honor."
George O'Rourke, a 64-year-old member of the Oglala Lakota Nation, honorably represents the Native legacy of military service. You are not likely to read about his acts of bravery, yet everything about his military service and his pursuit of his dream of homeownership demonstrates Medicine Crow's values of intelligence, leadership, and honor.
As a young man in 1972, George enlisted in the Army and served for four years, mainly in Korea where he served as a skilled technician on missile systems with a top security clearance. After his discharge, he returned to South Dakota and the Pine Ridge Reservation where his family had an original land allotment. His goals were simple: settle down with his wife, buy a house, and raise his grandkids. Finding a place to live on his homeland was anything but simple.
He initially found shelter at a Veteran Administration (VA) shelter in Kyle, SD. Although his children were grown, like many American Indian grandparents, George and his wife were full-time caregivers to their grandchildren. While at the VA Shelter, George began to assess his options for homeownership. His initial start with the VA Native American Direct Loan (NADL) program was challenging at every turn. "At times it felt like it was out of reach for me. Everything about the process seems challenging for a Native Veteran trying to purchase a home on the reservation on my own." At about this time, he was referred to Tawney Brunsch, Executive Director of Lakota Funds, who soon connected him with Colleen Steele, Executive Director of Mazaska Owecaso Otipi. Lakota Funds and Mazaska are Native Community Development Financial Institutions (CDFI) serving the Pine Ridge Reservation. Their support, collaboration, and innovation complemented George's tenacity and drive to own a home. As a result, George and his family are poised to move into his home in early 2018.
Brunsch and Steele credit George's success to his personal qualities—his intelligence and his leadership. "He knew what he wanted, he had selected a Governor's Home on his own; he had land; and he took advantage of everything we offered—financial literacy, credit repair, homebuyer readiness, personal budgeting, everything." He was completely 'underwritable'" say both Brunsch and Steele.
George O'Rourke's venture into home ownership launched a pilot program between Lakota Funds, Mazaska and NADL. Like many low to moderate income minority serving financial institutions, Lakota Funds and Mazaska work with all available housing resources to bring housing options to their communities. They regularly collaborate to create a one-stop approach for Pine Ridge home buyers and are committed to make lending work on tribal trust lands. Their approach to lending include these key elements:
a common on-line intake form

financial literacy education offering their customers the flexibility to attend classes close to where they live, and

leveraging their combined resources (for example, Lakota Funds' matched savings Individual Development Account program and Mazaska's loan processing and closing expertise).
After closing their loan, Mazaska helps the borrower refinance the loan through an agreement with VA-NADL. The results in Pine Ridges are impressive. As of October 2017, ten Pine Ridge-area Veterans in the queue for home loans for between $100,000 and $150,000 on the reservation.
Moreover, they are in the process of piloting a new business line to service all Veteran homebuyers in Pine Ridge. "Now, we are getting referrals from NADL before Pine Ridge-area Veterans even start an NADL application," says Colleen Steele. "This way were are able to work with the Veteran from the very beginning. We are also skilled at applying all of the subsidies the buyer is eligible for," she added. "At Mazaska and Lakota Funds, we are totally client-centered. We understand complex lending processes and requirements and processes and we are able to service the Veterans more efficiently and more successfully. Everyone benefits," says Tawney Braunsch. They believe their business processes and approach to serving Pine Ridge Veterans has potential for spread to other reservations and regions of the U.S as a promising practice.
George sees his quest for homeownership as his legacy to his family and an enduring commitment to the safety and well-being of his grandkids. "I now know what everything is going to cost. Everything is budgeted, predictable. I am saving and getting on top of everything. When you have grandchildren you need to have money in savings to get through the unexpected things. It makes a person feel very good to be able to work hard, save money day by day, and provide for my family."
Intelligence, leadership, and honor. These are the qualities that Chief Medicine Crow used to define the qualities or a war chief. In his own unique and humble manner, he, with the full support of Mazaska Owecaso Otipi and Lakota Funds, will ensure that those who gave so much to this country have the security, dignity, family and cultural connections, and other personal assets that come with home ownership on tribal lands. "Every American Indian Veteran is entitled to pursue owning a home on the Reservation, their community, and near their families for what they have done for the country," Steele says. "They should be a priority for all of us."