Mobile app helps hungry kids find free summer meals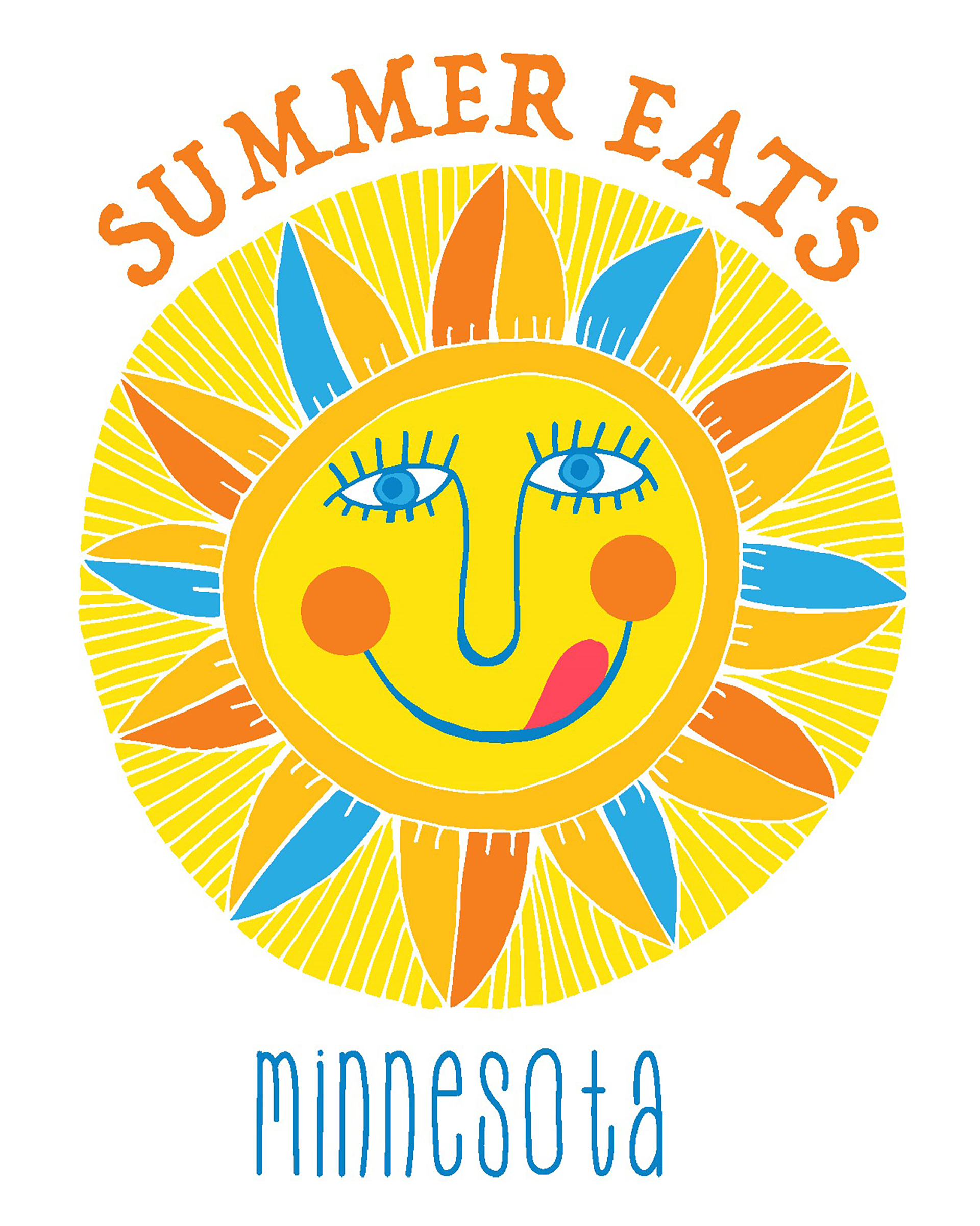 While hunger is a persistent problem year-round for many children in Minnesota, the summer is particularly difficult for those who rely on schools as a critical source of regular meals and good nutrition.
According to the Minnesota Department of Health, approximately 4 in 10 of the 323,531 K-12 students in Minnesota public schools were eligible for free and reduced-price lunch during the 2015–2016 school year.1 This share varies considerably by region of the state and by school district, with some rural Minnesota counties and urban school districts exhibiting much higher than average free and reduced-price lunch rates, such as 78 percent in Mahnomen County in northwestern Minnesota and 63 and 70 percent, respectively, in the Minneapolis and St. Paul school districts.
Filling an awareness gap
Consistent, year-round access to good nutrition is important to child development and overall academic performance.2 Recognizing this fact, the U.S. Department of Agriculture, in partnership with local school districts, government agencies, and nonprofits, funds and administers two summertime nutrition programs—the Summer Food Service Program (SFSP) and the National School Lunch Program. These programs reimburse local food providers for serving nutritious meals at sites that also offer other activities (e.g., educational programs) during the summer months when school is not in session.
However, in Minnesota and most other states, these programs often go underutilized. According to a June 2016 Food Research and Action Center report, only 16.4 percent of Minnesota children eligible for free and reduced-price lunch participated in the SFSP. This was just slightly higher than the national average of 15.8 percent. Even in the District of Columbia, which ranked higher than any state on this metric, only 51.9 percent of eligible children participated. Oklahoma had the lowest rate, at 6.4 percent.3
There's an app for that
Recent efforts to increase participation have largely focused on expanding the number of providers (outside of schools) that can serve meals and expanding the geographic coverage of all providers in order to be able to serve more children. However, with over 700 food sites now available just in Minnesota, children and their families might not be aware of the most convenient locations. Aiming to fill this awareness gap, Minnesota-based nonprofit organization Hunger Impact Partners launched a pilot project earlier this year that released a free phone app—one version available in May for the cities of St. Paul and Minneapolis and one in June for the rest of the state—designed to empower today's technology-savvy kids to find free meal providers over the summer. The app is right in line with Hunger Impact Partners' mission, which focuses on increasing children's participation in impactful and under-used federal nutrition programs that also return federal dollars to Minnesota.
The Summer Eats Minnesota app ... is built around a geocoding-based search tool that enables kids and their families to find the free serving sites nearest to them, along with details like hours of operation, route information, and menus.
"There are a lot of kids in the state who are eligible for the federally reimbursed summer meals who are going without," said Ellie Lucas, CEO of Hunger Impact Partners. "We estimate there's a potential of 17 million meals for [Minnesota] children in the summer, with an estimated $33 million in corresponding federal reimbursements."
The Summer Eats Minnesota app, developed in partnership with Minneapolis Public Schools and the Minnesota Department of Education, is built around a geocoding-based search tool that enables kids and their families to find the free serving sites nearest to them, along with details like hours of operation, route information, and menus. Young people who are 18 and under can simply show up (no advance registration is needed) and enjoy a free, nutritious meal.
"This app is an easy way to find free summer meals, and it also helps put kids in control. We hope everyone—both children and adults—will download it so it will be available around mealtimes," Lucas said.
The serving sites on the app are part of the SFSP, which in Minnesota is administered by the Minnesota Department of Education. Sites operate in low-income areas where at least 50 percent of children qualify for free and reduced-price school meals.
"Hunger does not take a vacation in the summer," said Bertrand Weber, culinary and wellness services director of Minneapolis Public Schools. "Knowing where to find a healthy meal is so crucial for so many of our families while school is out."
In its first two months, Summer Eats Minnesota was downloaded a total of over 1,700 times from the Google Play Store and Apple App Store. Hunger Impact Partners promoted the app through social media and "earned media" (i.e., free publicity such as word of mouth); outreach through community partners such as libraries, firefighters, and police community liaisons; and at community festivals and farmers markets.
Building on the success of the pilot project
Based on lessons learned from this summer's pilot, Hunger Impact Partners plans to expand its efforts to get the mobile phone app on many more devices before the end of the 2017–2018 school year. In particular, the organization plans to build a comprehensive marketing strategy early on to increase the number of app downloads and users, the number of meals served, and the number of sponsored serving sites statewide. To do this, it plans to strengthen its engagement and partnership with a variety of corporate and nonprofit sponsors and conduct more outreach with students, student organizations, parent-teacher associations, and family and student ambassador programs. On the technical side, Hunger Impact Partners plans to pursue improved app store optimization and widen the scope of its promotions to include guerilla marketing and paid advertising.
For more about the app, visit Hunger Impact Partners' Summer Eats Minnesota website.
---

Endnotes
1 Data for Minnesota counties and school districts can be found here. Free and reduced-price lunch eligibility is calculated annually by the U.S. Department of Agriculture and is based on family size and income in relation to federal poverty guidelines. Generally, families earning 185 percent or less of the poverty threshold are eligible. Additional information.
3 Food Research and Action Center, Hunger Doesn't Take a Vacation: Summer Nutrition Status Report, June 2016.