Reflections on 30 years of community transformation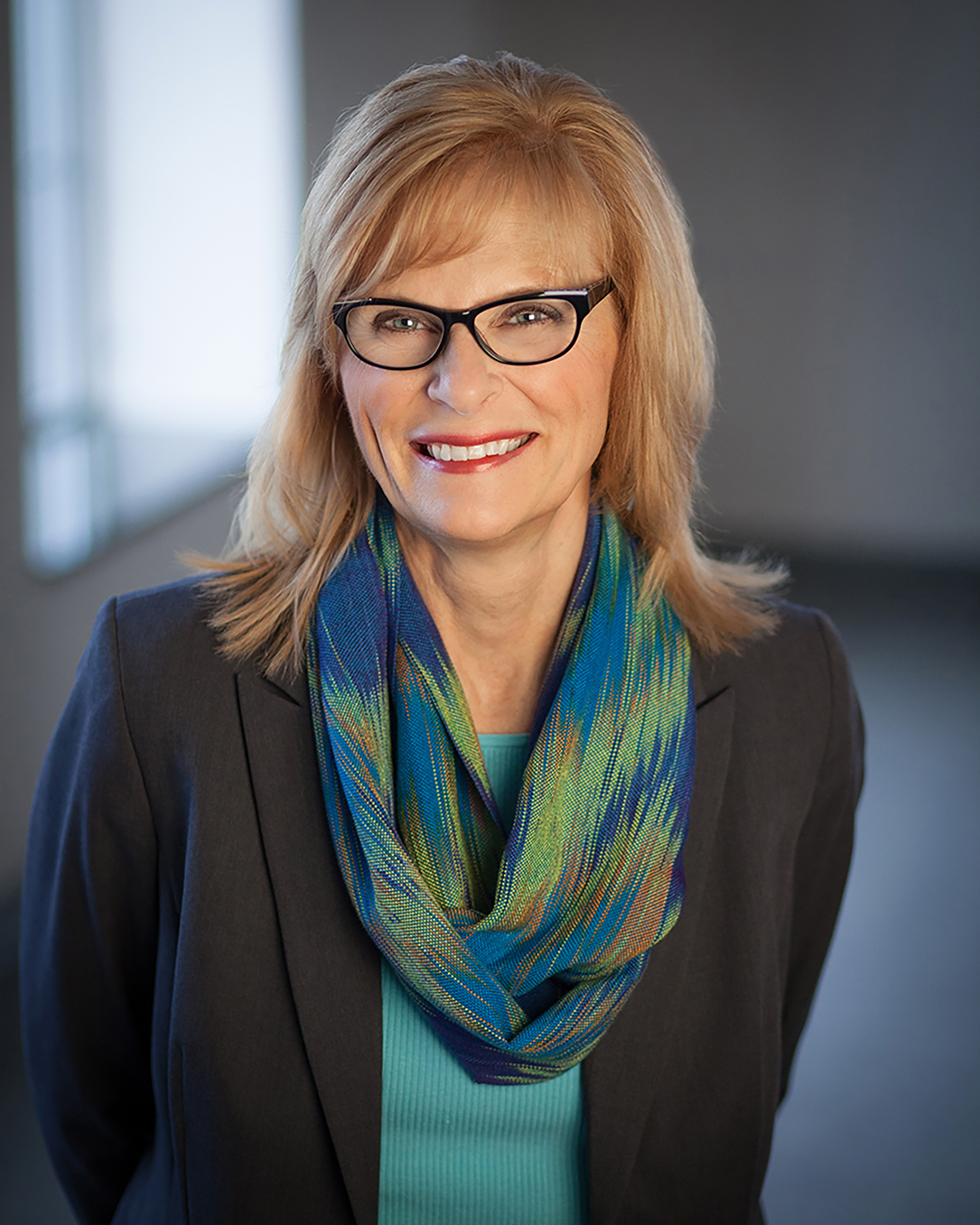 Kathy GaalswykPhoto by Andrea L. Baumann
Kathy Gaalswyk, the longtime leader of the Initiative Foundation in Little Falls, Minnesota, stepped down at the end of 2016 from a post that she held since the organization's founding more than 30 years ago. The Foundation is one of six Minnesota Initiative Foundations that were established with support from the Minneapolis-based McKnight Foundation in 1986, in response to a number of economic challenges facing Greater Minnesota. Since their inception, the Minnesota Initiative Foundations have made approximately 34,000 grants to Greater Minnesota nonprofit organizations, for a total of more than $200 million dispersed within the 80 counties they collectively serve. The six foundations also have invested about $252 million in Greater Minnesota businesses, creating or retaining more than 46,000 jobs.
The Initiative Foundation serves 14 counties located in the central region of the state. It was created to strengthen the region's economy and communities and is designed to be independent and responsive to local needs and opportunities.
Though Gaalswyk has retired, she continues her service to communities through volunteer and charity work in Minnesota—and also in Europe, through a missionary organization called Josiah Venture. Community Dividend recently sat down with her to talk about her long tenure with the Initiative Foundation and its role in strengthening the communities of Central Minnesota.
Community Dividend: You led the Initiative Foundation for three decades, from its founding in 1986 through late last year. Can you talk about why the organization was created back in the mid-1980s? What issues did it seek to address?
Kathy Gaalswyk: The six Minnesota Initiative Foundations were created in response to the economic crisis that much of rural America was facing at the time. In Minnesota, for example, we faced double-digit unemployment. It was a really tough, discouraging time for small towns and many rural-based businesses. The McKnight Foundation, at that time the largest private foundation in the state, decided it wanted to do something to help, so it began a series of conversations with people across Greater Minnesota to get input and ideas on how to address the crisis.
No other state in the country has this kind of model, and in fact, we're not aware of this model being used in any other part of the world!
Those initial conversations eventually led to a full-on planning process that included regional development commissions, University of Minnesota Extension offices, and a variety of organizations and agencies in different locations across the state. In the end, the process resulted in needs assessments and sets of recommendations for McKnight. The assessments and recommendations turned out to be very similar from region to region and inspired McKnight to set up the six regional foundations, which were called the Minnesota Initiative Foundations. It took roughly two years from the start of the regional discussions to establish the Minnesota Initiative Foundations. Since then, every corner of the state, except for the seven-county Twin Cities metro area, has been covered by one of the regional foundations. No other state in the country has this kind of model, and in fact, we're not aware of this model being used in any other part of the world!
CD: What inspired the regional foundation model?
KG: McKnight was inspired by the premise that local people are the key resource to identify needs and solutions and are the ones who can bring about positive change. Even today, the Minnesota Initiative Foundations are inspired by that same premise in the way that they develop and carry out their programs across the state. That premise arose from the planning process that created the foundations. I participated in the process, starting with the initial stakeholder meetings. Our group of planning leaders and the representatives from McKnight didn't come to the table with a template of what we wanted to accomplish. Instead, we came with open ears and they came with an open checkbook. We were really figuring it out as we went along.
CD: What topics or issues did the foundations originally focus on?
KG: Four broad themes rose up from the discussions that occurred across all of the regions. The first was economic diversification. This was a reflection of our belief that our rural communities needed to be less dependent on agriculture, mining, and a resource-based economy. Our plan to diversify the economy in rural areas was focused on promoting small business development through the establishment of a revolving loan fund to support local people who want to start or expand businesses and create quality jobs.
The second priority focused on taking care of kids and their families. Rural families were really hurting back in the mid-1980s, struggling to make ends meet, and in stress. We had farmers and bankers committing suicide out of desperation. Our plan was to work with nonprofits to address gaps and needs for key services and to help families in crisis. The third priority focused on community development. Our plan was to support people at the local community level and help them strengthen their hometowns and increase their vibrancy so that people would want to stay there and raise families. The final priority focused on being a good steward of natural resources in order to ensure that communities would remain attractive to those living in and visiting the regions.
These priorities showed up in all the needs assessments across the state early on and have continued, in some fashion, to drive all the foundations' programs and their work today.
CD: Thinking about the last 30 years, what other aspects of the Initiative Foundation's work have stayed the same, and what aspects have changed?
The vision and mission for how the Initiative Foundation can support the central Minnesota region has remained rock solid: empowering local people to strengthen their communities.
KG: The vision and mission for how the Initiative Foundation can support the central Minnesota region has remained rock solid: empowering local people to strengthen their communities. The incredible commitment from the Foundation's board of directors, those who fund the organization, and the staff has also remained strong and unchanged. The Foundation has also remained an important gap or alternative lender in its region for emerging and established small businesses.
That said, a number of things have changed over time. The Foundation increased the range of services it provides to its donors, for example. It took a few years to get to that point, primarily because we were busy setting up a number of programs, but we realized quickly that part of having a vibrant community was the ability of people to give back. So, the Foundation provides all the services that a community foundation1 provides, such as managing donor-advised funds or advising planned and estate giving, but does it in a way that complements and works well with its programs and activities. It's a unique, program-driven model. In addition, the Foundation's grant-funding priorities have changed over time, mostly reflecting the changing demographics of the region, the addition of other resources that have become available, and the need to address special needs and issues, such as proactively guiding communities through best practices for short- and long-term disaster recovery.
Early on, we also realized that we needed to bring more to the table to help local people develop their plans and carry them out. It's really important to think about this work in terms of capacity building. It's about empowering local people or a local nonprofit to be able to carry out the work long-term. It's often not about the money; it's really about the people who are doing the work and getting things done.
We developed a four-pronged delivery approach that includes a combination of grants, training, technical assistance, and resource referrals. The Foundation uses that model in all of its work—community development, healthy lakes and rivers, early childhood development, and nonprofit capacity-building—and any other issue it chooses to address, because that's what composes our theory of change and what brings people together to commit to action.
CD: Can you provide an example of this model in action?
KG: The model served us very well when we operated a three-year methamphetamine awareness and prevention program before the state took action to reduce the number of labs. Meth was—and is—a very serious issue in rural Minnesota. Our effort was a reaction to what we were learning about the effects of meth, such as crisis nurseries that had babies who were so toxic, child care workers couldn't even hold them. We connected with county officials and launched a program that reflected our model. We published a special meth-focused edition of our quarterly publication, IQ Magazine, and still get requests for it, because it provides a framework for addressing the issue. We brought people together, we got teams going in every county we serve, and we supported awareness and prevention activities. At the same point in time, the Legislature was able to pass legislation that took the precursor drugs off the shelf and provided resources that communities could use to organize around the issue.
CD: What do you believe are the top three barriers or challenges that rural communities in Minnesota face today?
KG: First, the shortage of workers is a really important issue. A second challenge is how best to attract and retain talent. The third is, who is going to lead in the future? With regard to the last challenge, we've estimated, conservatively, that we need 11,000 people, just in Central Minnesota, to fill leadership positions in government, nonprofit agencies, and a wide variety of boards and commissions. To address this, the Foundation developed a program that pulls together cohorts of young or emerging leaders, people who might have fallen through the cracks in the past, and teaches them leadership skills, encourages them to cultivate their own passions, and helps them plug in to where they can make a difference.
For example, the Foundation launched a new initiative called the Initiators Fellowship program that aims to find talented young adults that have a really good idea for a business or social enterprise. If they're selected for the program they get a two-year stipend of $30,000, mentoring and training, and ongoing support to develop that business or social enterprise idea.
CD: Can you talk about the demographic changes affecting the region and how the Initiative Foundation is helping communities respond to them?
KG: Sure. Our native-born population, as with much of Greater Minnesota, is aging, while our overall population is becoming more diverse, largely due to immigration. In 2000, the Central Minnesota region had about 26,000 people of color. In 2014 we had 59,000, and the number continues to rise. The growth has mainly been in the Greater St. Cloud area, although there are other areas of the region that have seen similar growth as well.
The Foundation is supporting a slate of community initiatives and priorities that support and value inclusion. It's supporting other organizations that are raising awareness about racism and intentionally trying to build bridges and partnerships across the community.
I consider this a huge opportunity for the community. Yes, there have been some challenges as we learn together how to welcome new neighbors, but I also think the greater St. Cloud community has done a wonderful job in thinking about and being proactive about the changes. The Foundation has been part of several initiatives, including the Community Pillars initiative with the local community foundation and other partners for more than six years. The Foundation is supporting a slate of community initiatives and priorities that support and value inclusion. It's supporting other organizations that are raising awareness about racism and intentionally trying to build bridges and partnerships across the community. And it's also supported workforce development opportunities to help develop networks and educate employers on how to welcome diverse populations to their workforce.
CD: The Foundation is a community development financial institution, or CDFI2 . What benefits does being a CDFI bring to your work?
KG: The Foundation is one of three Minnesota Initiative Foundations that has the CDFI designation and it's very glad and proud to have it. It's an important reflection of the work we do with small business and community development. It's a strong credential to carry into conversations with funders or investors that make program-related investments or EQ2 investments.3 The Foundation also actively participates with national networks of CDFIs, such as the Opportunity Finance Network. The bottom line for us is that it's a really important designation that helps us leverage resources for the region.
Currently, there's an important conversation around impact investing and how organizations can use their resources more effectively and in ways that align with their missions. As a CDFI, the Foundation is positioned really well to be a part of that conversation, from the standpoint of being a recipient of capital investments that it can turn around and deploy in the region or use to support other key partner organizations. For example, the Foundation made an impact investment in the Latino Economic Development Center, another CDFI, to help them work with a group of Latino farmers who were setting up a co-op in the Long Prairie region. My former colleagues and I are very proud of that partnership. Our support enabled them to do something they otherwise couldn't have done. Now the effort is doing really well, the co-op is flourishing, and they've acquired additional land in an industrial park to add to the initiative.
CD: With regard to small business lending, was it difficult to establish the Minnesota Initiative Foundations as lenders?
KG: Somewhat, yes. From their inception, the Minnesota Initiative Foundations have operated as "gap lenders" by offering a revolving loan that serves as an alternative financing source to help small businesses start or expand. Many of these businesses could not qualify for conventional financing. But back when the six foundations were created, it was very unusual for a foundation to be involved in economic development, because there was a question about whether there was a charitable purpose in that activity. We knew that small business lending was crucial to the mission of the foundations, so we requested and received a special IRS ruling that recognized our business lending as a charitable activity. We made the case that the charitable purpose was to pull people out of poverty by creating quality jobs and helping workers build their skills to become more productive employees. As far as we know, the Minnesota Initiative Foundations are the only foundations in the United States that have that IRS ruling that recognizes lending as a charitable activity.
CD: Let's talk about some of the work that you've done with local financial service providers. How have you built successful local partnerships with banks over the years?
KG: From day one, partnerships with local financial institutions have been very critical. From my perspective, communities that have their act together, especially around economic and community development, have bankers involved at the decision-making table, if not providing some key leadership along the way. The Foundation's work with local financial institutions obviously includes co-lending on local projects. The Foundation also invites them to provide support through donations to its endowment, and investments in its long-term investment fund, which supports its work. Sometimes the Foundation co-sponsors events or workshops around specific topics where there is mutual interest or concern.
From my perspective, communities that have their act together, especially around economic and community development, have bankers involved at the decision-making table, if not providing some key leadership along the way.
Since the banking landscape has changed over time due to mergers and acquisitions, we now have fewer banks in the region than we used to. That's made it a little more challenging to keep the communication lines open and work with the commercial loan officers on projects, but the Foundation continues to be very diligent about making that happen. The Foundation is always connecting with institutions and seeking their support for ongoing campaigns and local fundraising efforts. Among the larger banks, for example, Wells Fargo has been a very generous investor, including making EQ2 investments. Others, such as U.S. Bank, have been ongoing supporters of the Foundation's business technical service program. Bremer Bank has supported the Foundation through its endowment and nonprofit capacity-building efforts. Many of the projects the Foundation initiated alone or in partnership with banks supported their Community Reinvestment Act responsibilities. I also think they appreciate partnering on projects because we often take a subordinate financial position, where our involvement is intended to help leverage their support and investment to complete important economic development projects that they could not support on their own.
CD: How have the Minnesota Initiative Foundations been engaged with the issue of early childhood development, and how has the conversation around the topic evolved over time in Central Minnesota?
KG: Early childhood development has been a statewide initiative of the six Minnesota Initiative Foundations since 2002. Through this work, the foundations have organized 90 citizen-based coalitions encompassing more than 300 communities in Minnesota, across 80 counties, working on issues related to helping young children have a healthy start in life to grow and become strong, productive adults. The research that was done by Art Rolnick and Rob Grunewald at the Federal Reserve Bank of Minneapolis was pivotal in drawing attention to the importance of investing in our youngest children and the return on investment that comes through those efforts. I'm very thankful to the Federal Reserve for having the foresight to put the issue in print, which grabbed people's attention. Never before had it been framed so clearly or in such a way that compelled unusual suspects to work on it.
Early childhood development is now seen as an economic development strategy and a workforce development strategy. That's enabled the Minnesota Initiative Foundations to engage business people, bankers, and others who might not come to meetings about the issue. Civic leaders are thinking about the youngest kids and how to support them and get them ready to learn.
When we first started our early childhood initiative, it was all about kindergarten readiness. Over half of our kids weren't ready to enter kindergarten. Fast forward to today, and the Minnesota Initiative Foundations are working to help each of their citizen-based coalitions identify their own priorities, because again, we believe local people are the key resource. Now there is more attention being paid to alignment between Pre-K programs and third grade expectations and the shortage or inadequacy of child care workers. The emphasis is on the whole continuum of preparing these young ones for a successful future.
The coalitions are also working on broader issues that affect children's readiness to learn. For example, some groups are working on a dental initiative for young children that includes the Mille Lacs and Leech Lake tribes. These groups found that there were a number of children coming to school in pain because they had never seen a dentist or had any preventive care. That's just one example of the way the early childhood development work has changed according to regional needs and opportunities.
CD: From your vantage point 30 years after the Foundation was founded, what progress do you feel has been made or milestones reached?
When I think about what is different in the region now as opposed to 30 years ago, I believe that people now have a better understanding of philanthropy and foundations. I think we have a much stronger nonprofit sector.
KG: When I think about the last 30 years, I'm humbled by the level of support The McKnight Foundation provided, deeply appreciative of the support that other foundations and state and federal partners gave us, and thankful for the support of local stakeholders. Because of this support, the Foundation has become a vehicle for people to get things done. When I think about what is different in the region now as opposed to 30 years ago, I believe that people now have a better understanding of philanthropy and foundations. I think we have a much stronger nonprofit sector. Many nonprofits have enhanced their capacity to respond to the needs of families. I also think we have a much stronger regional economic development sector, with local economic development offices that are more conscious of the factors that make our businesses successful. After going through the Great Recession a few years ago, I believe Greater Minnesota did pretty darn well addressing the economic challenges we faced, in comparison to 30 years ago.
CD: What is the future of the Initiative Foundation?
KG: I think the Foundation will focus on attracting and retaining young talent, from running businesses to owning businesses. Current business owners are not getting any younger and I think we must address that issue head-on. The workforce shortage is going to force us to think differently about how we work, about how we use technology, and about how we welcome new neighbors to the region. I think that Greater Minnesota has a tremendous advantage because of the wonderful quality of life we have. If we can develop our technology and infrastructure more, living in the region will become a great alternative to living in a large metropolitan area.
CD: How can entities like the Minneapolis Fed support the work of organizations like the Initiative Foundation to help them do a better job serving their communities?
KG: I appreciate the Federal Reserve's ability to pull us all together to talk with each other about emerging issues, and I love when you do research that is focused on an issue that the region is facing. In addition, I would support anything that you can do to keep our region—and other rural parts of the state—strong and healthy and to help others understand the importance of the Minnesota Initiative Foundation model and the function the foundations serve in Minnesota.
Endnotes
1 Community foundations are grantmaking public charities that are dedicated to improving the lives of people in a defined local geographic area. They pool funds from multiple sources and are required to serve the interests of their donors, the nonprofit sector, and the local community.
2 A CDFI is a specialized entity that provides loans, investments, and services in underserved or economically distressed areas. The CDFI Fund, a program of the U.S. Department of the Treasury, certifies and provides funding support for CDFIs. For more information, visit our CDFI Resources page.
3 An equity equivalent investment, or EQ2 investment, is a long-term, subordinated debt instrument that provides below-market-rate investment capital from a bank to a CDFI. CDFIs use this investment capital to build their lending capacity in underserved communities, and banks may receive consideration for their investment by their banking regulator under the Community Reinvestment Act.