Ag lenders worried about falling farm incomes
It's been a rough few years in agriculture, with crop prices persistently low since 2013. This trend has been reflected in the Minneapolis Fed's quarterly surveys of agricultural credit conditions, the most recent of which had two-thirds of Ninth District ag bankers reporting that farm incomes fell at the end of of 2017 relative to a year earlier.
Unfortunately, lenders are worried there might be more to come. In a special question on the fourth quarter survey that asked about their biggest concern for the next year 70 percent cited further declines in farm incomes (see chart).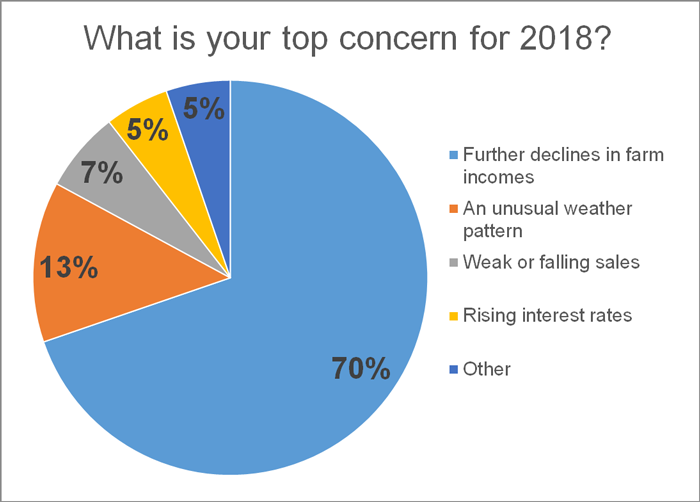 The next most common concern, cited by about one in eight lenders, was an unusual weather pattern. It's somewhat surprising that weather fears didn't loom larger, given that substantial portions of the district experienced severe drought last year.
Other concerns included falling sales at agribusinesses (7 percent), rising interest rates (5 percent) and rising costs for inputs like seed and fuel (3 percent). Though the survey also offered falling farmland values as an option, no respondents selected it. Another respondent commented that trade policy was their biggest concern.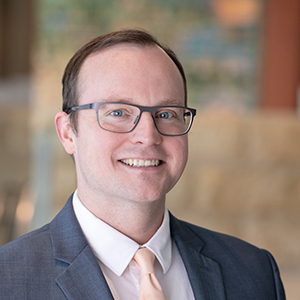 Request as a speaker
Joe Mahon
Director, Regional Outreach
Joe Mahon is a Minneapolis Fed regional outreach director. Joe's primary responsibilities involve tracking several sectors of the Ninth District economy, including agriculture, manufacturing, energy, and mining.