"I'm so excited; it's really my passion"
The 2018 Winter Olympics in South Korea will be "like Super Bowl every day," according to Ojibwa educator, entrepreneur, and sports legend Henry Boucha. The Olympics have driven two of Boucha's passions – his hockey career and his work commemorating the stories of all Native American Olympians through film. In a recent interview with Dick Todd, Advisor to the Center for Indian Country Development (CICD), Boucha shared memories about being a member of the 1972 U.S. men's Olympic hockey team that won the silver medal in Sapporo, Japan. He also talked about his current work supporting diversity and expanding resources for Indian education programs.
Boucha grew up in Warroad, Minnesota, and played hockey there from Bantams through the 1969 state high school hockey tournament. He persisted, and succeeded, despite racism and discrimination on and off the rink to become an Olympic champion and professional hockey player. Boucha's promising hockey career was cut short by permanent eye injuries suffered in a brutal assault by an opposing player. "It took the wind right out of my sails," Boucha says of his career ending accident.
Now Boucha is sharing the stories of other Native Olympians through his autobiography and film production company, Boucha Films. While attending the 1992 Gathering of Nations, Boucha was inspired to produce a documentary series to highlight the contributions of Native Americans in the Olympics. The Gathering of Nations is an annual inter-tribal pow-wow held in Albuquerque, New Mexico, and the largest pow-wow in North America. Boucha remembers, "On the way back, I had the idea - wouldn't it be wonderful to do a documentary on each one of these individuals. It would motivate our kids, it would motivate our people, make them proud of these individuals."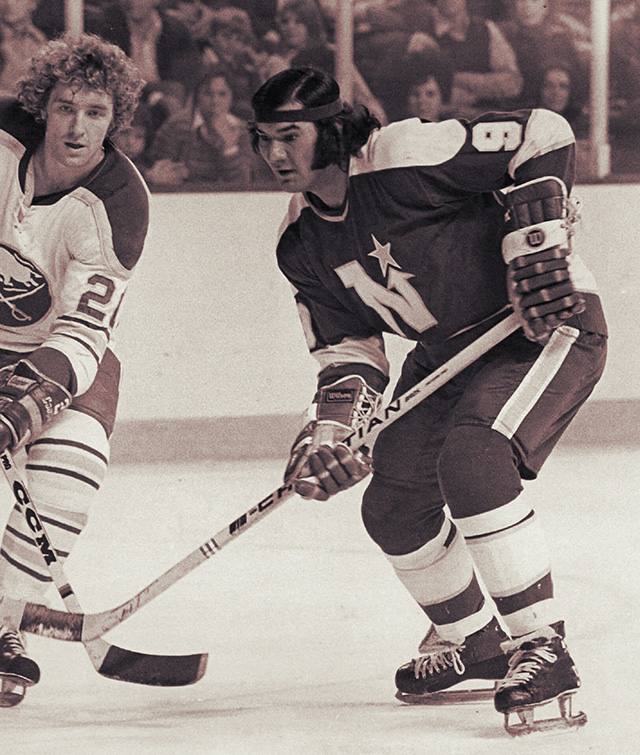 Photo provided by Henry Boucha
Similar to many entrepreneurs, Boucha said funding is a real challenge to completing the film series. Finding funding and navigating the lending process are like "so many pieces of the puzzle that you have to put together," Boucha says. "Number one is, of course, funding and finance."
One of the CICD's primary areas of focus is business and entrepreneurship, with a key strategy of supporting better access to capital for Native American businesses, like Boucha Films. The CICD's framework for strategic engagement aims to expand opportunities for Native businesses, increase access to resources, and develop community infrastructure and good governance practices. For example, working with Native Community Development Financial Institutions is one way the CICD assists entrepreneurs in accessing technical and financial support for private business and community development. The CICD also collaborates with Indian Business Alliances in Minnesota, Wisconsin, the Dakotas, and Montana. All of these organizations assist Native entrepreneurs with business plans and financing, with a good track record of making great ideas happen.
Growing up in Warroad, Boucha tended to avoid his Native heritage. The career ending injury, however, led Boucha to return to his hometown and discover his Ojibwa roots. Back home, Boucha found his footing again and became extensively engaged in community service and leadership.
In addition to raising a family, coaching hockey, and working in real estate, Boucha served on the Indian Parent Committee in Warroad schools, helping represent the needs of Native students. When the American Civil Liberties Union challenged the potentially derogatory use of the Warroad Warrior mascot, Boucha worked to preserve the name in a culturally appropriate manner. A new logo was created, along with a statement from the community supportive of the use of the Warroad Warrior.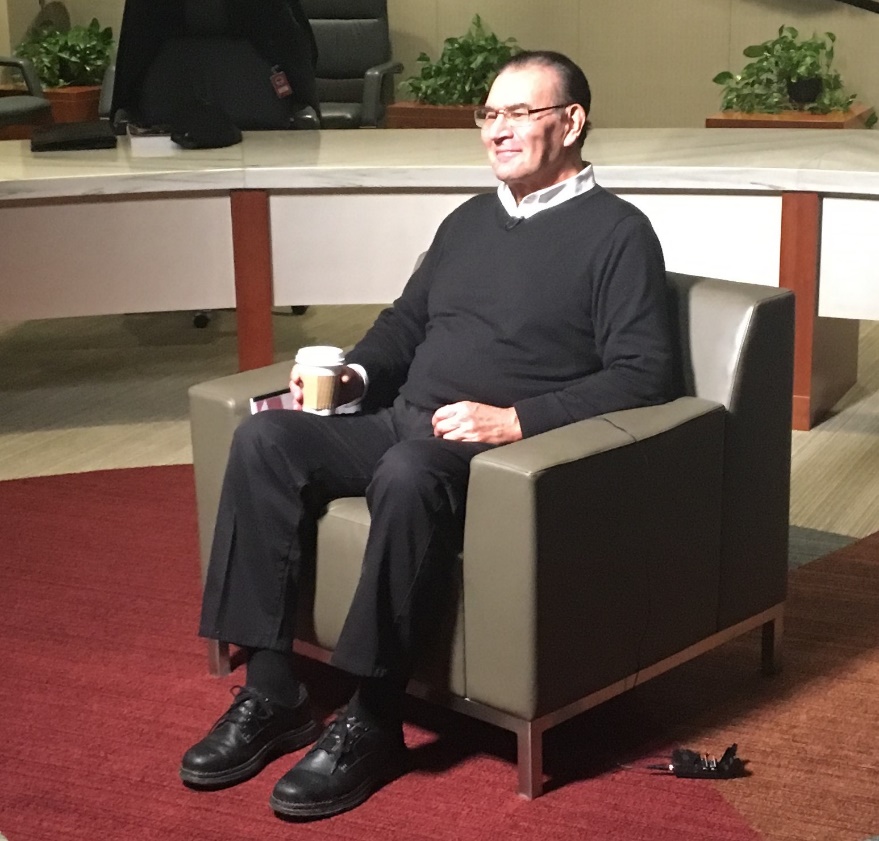 Later, the Indian Parent Committee asked Boucha to lead the program as the new Indian Education Director. In this role, Boucha worked hard to educate the community about Indian culture. Boucha did it all: "We wrote grants. We hired on tutors. I worked with the court system in advocacy. I worked with the churches in the community to build bridges to the Warroad Indian Community to see and to show them our culture and traditions." Boucha also organized cultural events at the school such as a Pow Wow and founded "Kah-Bay-Kah-Nog," a non-profit organization to promote the Anishinaabe culture.
Boucha's leadership also led him to establish the Warroad Indian Youth Hockey program, which supports Native hockey players financially and socially. This program, along with Boucha's work as the Indian Education Director, garnered the attention of national hockey organizations such as the National Hockey League and USA Hockey. They invited Boucha to join their mission of helping increase diversity throughout the sport of hockey. Boucha is unaware of any Native Americans on this year's U.S. Winter Olympics team, but he plans to watch Canadian Women's Hockey Team member Bridgette Lacquette, an Ojibway from the Cote' Reserve in Saskatchewan.
Boucha is passionate about documenting the accomplishments of other Native Americans athletes. Boucha is especially excited about providing children with positive Native American role models. Boucha appreciates the growing number of resources for Native American children, including mentorship and career preparation assistance. Despite the gains, Boucha stresses the importance of expanding these opportunities for the next generation of Native athletes and leaders. Through Boucha Films, Henry Boucha is fulling his passion to honor his Native American heritage and give back to the community while growing as an entrepreneur.
---

Additional Resources
Watch the entire interview with Henry Boucha [Youtube]
View a list of all Native American Olympians (provided by Boucha Films) [pdf]
Native American Olympians, Boucha Films