Immigrant entrepreneurial programs that work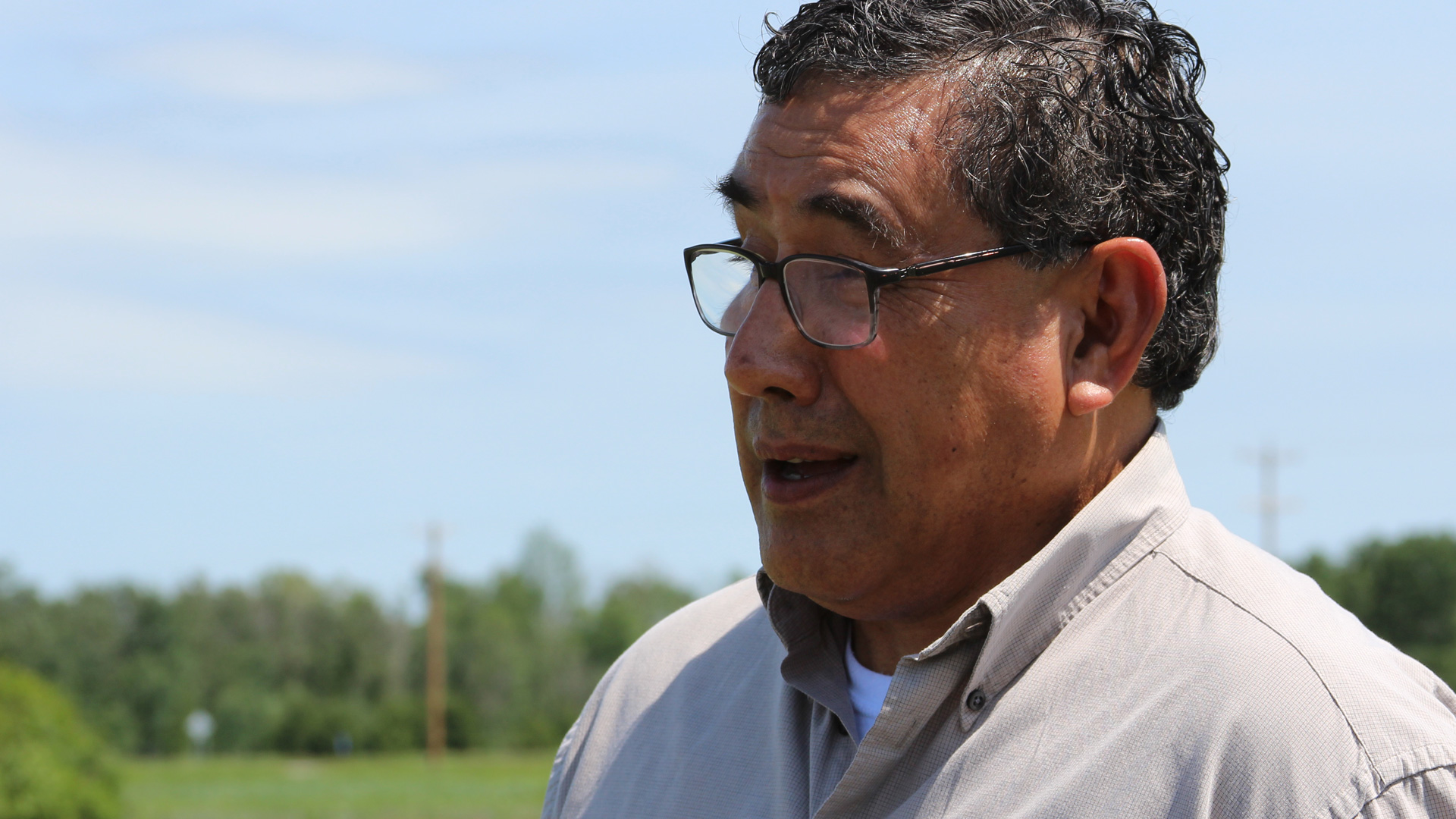 Jaime Villalez, Agriculture Cooperative Development Director at Long Prairie's Latin Economic Development CenterChris Long/Minneapolis Fed
Some Minnesota programs are making slow, but steady, progress toward increasing the number of minority- and immigrant-owned businesses in the state.
At Long Prairie's Latin Economic Development Center (LEDC), for instance, Agriculture Cooperative Development Director Jaime Villalez helps Hispanic farmers and agriculture workers start their own businesses with creative financing designed to provide economic support for entrepreneurs with little or no credit history.
Villalez works with 12 Latino farmer clients and serves more than 30 Latino-owned small businesses in rural Minnesota with annual revenues under $1 million.
Potential business owners come to Villalaz for help because they have had a hard time securing loans through traditional banks.
"Because of my clients' lack of credit history, most banks won't lend them money," he said. "Most of my clients don't understand the U.S. banking system, and many are afraid to apply for a loan, sometimes because of the lack of a Social Security number"
Prospects are put through the LEDC screening process and approved based on criteria such as work history, personal references and business potential. The strategy appears to work, as Villalez and LDEC have seen a small rate of default on LEDC loans.
Elsewhere, minority-owned businesses with revenues of more than $1 million can seek assistance from Minneapolis-based Metropolitan Economic Development Association (MEDA), a business development center under cooperative agreement with the Minority Business Development Agency (MBDA) of the U.S. Department of Commerce. Like LEDC in Long Prairie, MEDA works with organizations to arrange lending based on character, rather than credit scores. They also provide pre- and post-lending technical assistance to all clients.
"Unlike a bank, we work with people ahead of time to make sure they are ready to take on debt," Barrett said. "Our goal is to get our clients bankable, to get them to pay us back."
MEDA's "secret sauce" of deep relationships with clients appears to be working: In 2017, the agency helped 862 minority-owned businesses secure $13.4 million in financing and $100 million in contracts. That's made MEDA the top performing MBDA in the nation.
One way to become a business owner is to buy an existing business. A good example of this approach is Jashan Eison, an African American and president/CEO of Minneapolis-based H&B Elevators.
When Eison heard that H&B's owners were retiring, he came to MEDA to develop an acquisition plan. MEDA helped him secure more than $5 million in financing to buy the business and then move it to North Minneapolis, where he wanted to hire people from the mostly African American community. In 2017, Eison was named MEDA's Entrepreneur of the Year.
A new MEDA program aims to create more entrepreneurs like Eison. The agency has developed a partnership with Junior Achievement of the Upper Midwest that matches students of color from Minneapolis' Patrick Henry High School with MEDA clients.
The MEDA entrepreneurs mentor the students through summer internships at their businesses. The project's goals? Education, experience and inspiration.